AEC ENGINEERING
ENGINEERS
Transit
Risk
Electronics Data Audio Visual Acoustics Security
Automation Industrial Vertical Transportation
Surveyors
Geotechnical
Structural
Civil
Landscape
---

N | V | 5 Delivering Solutions, Improving Lives
Quality Assurance, Infrastructure, Energy, Program Management.
Delivering cost-effective, sustainable projects that improve lives in our communities.
www.nv5.com
Hollywood, Florida | More than 100 offices nationwide and abroad
---
HDR Engineering, Inc. HDR Constructors | HDR Architecture
A global employee-owned firm
founded in 1917
Providing architecture, engineering, consulting & construction.
Omaha, Nebraska | More than 200 locations Worldwide
---
CASCO + R|5
Architecture

+

Engineering
Multi - discipline Design, Civil, Structural, MEP Enginering, Interior Design.
Providing Building Design, Prototype Development & Nationwide Site Adaptations.
St. Louis, Missouri | Nationwide LEED Green Design Professional Registration
---

Thornton Tomasetti
PE
Structural engineering, multidisciplinary building investigation &
restoration design.
Totally integrated design services for buildings with complex industrial and technological systems.
New York, New York.
---

AECOM is built to deliver a better world.
We are a global network of experts working with clients, communities and colleagues,
to develop and implement innovative solutions to the world's most complex challenges.
Los Angeles, New York, London, Moscow, Hong Kong Shatin, Abu Dhabi & Brisbane
---
SOLTESZ strategies for today insights for tomorrow
Nothing is more important to us than delivering forward-thinking,
innovative and sustainable strategies to our clients.
www.solteszco.com
Rockville, Maryland.
---
TLC
Engineering for Architecture
Mechanical, Electrical, Plumbing & Structural Engineering Firm.
FLORIDA | TENESSEE | TEXAS
---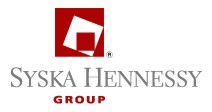 SYSKA HENNESSY GROUP Consulting Engineers

Consulting + Engineering + Technology + Construction

New York | a Global whole building integrated design group | SH Group, Inc.
---
HNTB Corporation PE AIA Master Builders
An employee-owned infrastructure solutions
firm serving public and private owners and construction contractors.
Kansas City, Missouri. Offices world wide.
---
Walter P. Moore Engineers & Consultants PE
Specialty construction engineering for architects, developers,
public agencies, corporations & institutions, world wide.
www.walterpmoore.com
Houston, Texas.
---
FALCON ENGINEERING Inc.

ENGINEERING + INSPECTIONS + TESTING + AGENCY CM
---
ARUP

Consulting Engineers

With offices around the globe our work has taken us to over 100 countries.

New York, New York.
---

AEI AFFILIATED ENGINEERS
Confronting challenges facing society, with insight
and innovative solutions for complex and large scale projects worldwide,
Madison, Wisconsin | GA MD NC IL CO FL TX CA AZ OR WA DC UK
---
JSE Jordan & Skala Engineers, Inc. PE For over 60 years
Architecture & Planning,
Committed to designing systems that meet your operational mission and your budget,
Atlanta | Austin | Charolotte | Dallas | D.C. | Houston | Las Vegas
---
KL&A Structural Engineers & Builders PE
Revolutionizing the way structures are designed and built.
Golden, Colorado.
---
BOHLER ENGINEERING PE

Bringing Superior Quality and Services to your Project.

Commercial Site Development and Residential Land Development.

Warren, New Jersey.
---
WHPacific
A multidisciplinary firm specializing in all facets of architecture,
building engineering, land development, survey, transportation, and water resources. .
Alaska, Arizona, California, Colorado, New Mexico, Oregon, Texas & Idaho.
---
BRINJAC ENGINEERING Consulting Engineers

Environmental, fire protection, lighting, m/e/p,

security, site, civil, structural and telecom.
Harrisburg, Pennsylvania.
---
Applied Technology Corporation
International structural engineering
consulting firm specializing in precast concrete design.
Honolulu, Hawaii.
---
Wilson& Compan Engineers & Architects, founded in 1932
A progressive, international firm offering a
comprehensive list of design, engineering and architecture services and projects.
Phoenix, Arizona / 19 offices in 11 states.
---
NELSON Engineers and Architects

Civil, structural, mechanical & electrical design - construction management.

New Orleans, Louisiana.
---

Stout & Caldwell Engineers PE
Providing a full range of engineering, site planning, surveying and environmental
services. Serving the Southern New Jersey, Delaware and Metropolitan Philadelphia region.
Cinnaminson, New Jersey.
---
Denmon Engineering PE

Structural

engineering & land surveying.

Monroe, Louisiana.
---
Anderson and Associates Professional design Services

Civil

engineering, surveying, planning & site development, GIS,

information technology, landscape architecture and creative design.

Blacksburg, Fredericksburg and Middletown, Virginia.
---
EPS Earthquake Protection Systems
Friction Pendulum | Seismic Isolation Bearing.
Mare Island, Vallejo, California.
---
JMT JOHNSON, MIRMIRAN & THOMPSON Engineering A Brighter Future®
A multi-disciplined architectural / engineering employee owned company.
Sparks, Maryland | DC-Washington, DE, FL, PA, VA, SC, NY, NJ.
---
Baker engineers PE

Building, civil, environmental, transportation and energy management.

Moon Township, Pennsylvania.