---
EXTELL DEVELOPMENT
RESIDENTIAL • COMMERCIAL MIXED-USE • HOSPITALITY.
DEFINING THE STANDARDS OF REAL ESTATE DEVELOPMENT
New York, New York | Louisville, Kentucky | QUALITY • CHOICE • EXCELLENCE
---
Homebase SMART APARTMENTS
Smart Technology. Automated Buildings. Happy Residents.
Staying connected through remote property and access management.
Kansas City, Missouri | Future proofing your building for the Internet of Things
---

IRVINE COMPANY SUPPORTING OUR COMMUNITY

Planning Communities for Generations

Live, Work, Shop, Dine, Play... Where Lives Flourish... since 1864

Office, Retail, Dinning, Entertainment, New Homes and Apartment Homes
Newport Beach, California | Bringing to life neighborhoods and sustainable communities throughout coastal California
---

RELATED COMPANIES WE ARE RELATED
RENTAL APARTMENTS • LUXURY CONDOMINIUMS • HUDSON YARDS
Celebrating the communities that inspire and uplift us every day.
We are dedicated to creating memorable experiences, supporting our neighbors and giving back for a better tomorrow.
New York • Boston • San Francisco • Los Angeles • Chicago • Dallas • Shanghai
---

KETTLER REAL ESTATE

our mission is "To enrich lives by envisioning,

developing and managing today, the lifestyle of tomorrow."
Tysons, Virginia | Washington, D.C., metropolitan area and surrounding mid-Atlantic region
---
Equity Apartments Creating communities where people thrive.™
We know that in order to thrive, however, our residents must first feel safe.
We are implementing changes in our communities as part of our Commitment to Health and Safety.
Chicago, Illinois | Equity Residential NYSE: EQR | Diversity and Inclusion, Sustainability, Social Responsibility, and Total Wellbeing
---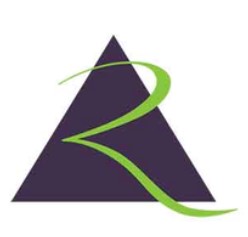 rosemann & ASSOCIATES Designing Place. Enriching Lives. Inspiring Community.
ARCHITECTURE ▲ INTERIOR DESIGN ▲ ENGINEERING ▲ PLANNING
We are a people-driven architecture firm that believes in the power of place.
At Rosemann we are focused on the financial and social success of our clients' projects
Kansas City, Missouri | Denver ▲ Kansas City ▲ St. Louis ▲ Atlanta | National Presence... Local Expertise
---
US FRAMING

A Better Way to Frame

COMMERCIAL PROPERTY CONSTRUCTION & FRAMING CONTRACTOR

Pre-construction, Construction and project management.

We do jobs right the first time. More than forty years of experience in wood frame construction.

www.usframing.com

Pewee Valley, Kentucky | US Framing Group works nationwide and frames more than any other wood framing group in the country.
---

Berkshire COMMUNITIES | APARTMENTS

Find a Featured City Near You

Impeccable Homes.... Exceptional Experiences.

Berkshire delivers the very best in modern apartment living.

Berkshire is rooted in a holistic philosophy that includes ecologically-centric initiatives.

New York, New York | Building Better Lives, One Home at a Time | Berkshire Communities, L.L.C. & Berkshire Residential Investments
---

Apartments.com™ #1 Apartment Listing Website

Offering renters the most comprehensive database of

detailed and accurate apartment listings across the United States.

Alanta, Georgia | Serving renters and property owners nationwide | CoStar Group Nasdaq : CSGP
---
AVENUE 5 RESIDENTIAL PROPERTY MANAGEMENT
ARCHITECTURE ▲ INTERIOR DESIGN ▲ ENGINEERING ▲ PLANNING
A vibrant multifamily and single-family
property management services firm with locations throughout the United States.
Seattle, Washington |
---
CoStar Group™ Progress starts here NASDAQ: CSGP
The leading provider of commercial real estate information, analytics
and online marketplaces - The Intersection of Information and Marketplaces
Washington, DC | "Innovation Drives Robust Growth"
---
Trammell Crow Company
2017 MULTIFAMILY DEVELOPER OF THE YEAR
ONE OF THE NATION'S LEADING DEVELOPERS
AND INVESTORS IN COMMERCIAL REAL ESTATE
Dallas, Texas | An independently operated subsidiary of CBRE Group, Inc.
---
CETRARUDDY ARCHITECTURE D.P.C. AIA
An international award-winning architecture, planning and interior design firm
New York, New York.
---

kaufman DEVELOMENT
LIVE AT THE INTERSECTION OF PURPOSE AND INNOVATION
Premier locations. High-quality products. Modern, sophisticated architecture.
We believe that the best communities should be driven by innovation, purpose, and above all, passion.
We are located in the historic Short North Arts District in Columbus, Ohio.
---
EXXEL PACIFIC GENERAL CONTRACTORS
We're at the forefront of Integrated Design & Construction
Exceeding our Client's expectations, making the experience fun and enjoyable.
Bellingham & Seattle, Washington | a leader in commercial construction throughout the West
---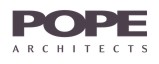 POPE ARCHITECTS
Bringing a wealth of design experience and sound business
practices together to create beautiful, sustainable & compelling building environments.
St. Paul, Minnesota.
---
SB ARCHITECTS
PASSIONATE APPROACHABLE CREATIVE AGILE ENDURING
San Francisco | Miami | Global Presence
---
DANIELIAN ASSOCIATES ARCHITECTURE + PLANNING
Commercial & High Density Residential Architecture,
Planning, program development & feasibility studies.
Irvine, California | Nashville, Tennessee | Shanghai, China
---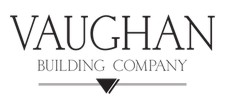 VAUGHAN BUILDING COMPANY
A builder for whom excellence is a constant companion.
A company built on performance. A reputation built on integrity.
Wayne, Pennsylvania | Real Estate Developer and Builder of Fine Custom Homes and Multi Family Residential Housing.
---

RYAN COMPANIES WE BUILD STORIES
From commercial real estate project conception to completion
and beyond, we put our hearts into creating spaces that bring your story to life.
Development | Capital Markets | Architecture + Engineering | Construction | Real Estate Management
---
BLT architects
A Return on Design, Every resource invested in design should
ultimately lead to measurable success for users, owners, and surrounding communities.
Philadelphia, Pennsylvania.
---
Charlotte, Wilmington & Raleigh, North Carolina | Columbia & Greenville, South Carolina | Building Community with Care
Cinnaminson, New Jersey.
West Virginia's finest building contractor.
Morgantown, West Virginia.