Office Commercial Residential Multi-Residential Landscape Planning Water
Retail Education Healthcare Hospitality Civic Program Management Housing
---
G70 • Group 70 International architects
imagine • innovation • collaboration • intuition • insight
We imagine futures... a dialogue to go beyond solving problems to finding solutions that unlock promise.
We are deeply invested in understanding and perpetuating the cultural and historical resonance of the places we influence.
Honolulu, Hawai'i | thought leaders, technologists, cultural practitioners, visualizers, and members of the community
---
mercy HOUSING Transforming Lives Through Affordable Housing

Mercy Housing is working to create a more humane world ...

where poverty is alleviated, communities are healthy and all people can develop their full potential.

Denver, Colorado | an evolution that focuses on resident-centered services and inspiring dreams nationwide.
---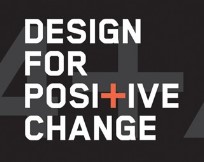 MITHUN

A Culture of Possibilties

2023 AIA ARCHITECTURE FIRM AWARD

Our work is inspired and informed by a culture of curiosity and discovery.

We are committed to design's ability to anticipate and address the challenges of the future.

Seattle, Washington | Advancing design knowledge and its application |

DESIGN FOR POSI+VE CHANGE
---
AIA American Institute of Architects
Advocacy, Sponsorship, Conferences and Continuing Education.
We advocate for the value of architecture and give architects the resources they need to do their best work.
Headquartered in Washington, D.C., we have more than 200 chapters around the world.
---

MASS. DESIGN GROUP
AIA 2022 ARCHITECTURE FIRM OF THE YEAR
Founded on the understanding that architecture's influence reaches beyond individual buildings.
Our mission is to research, build, and advocate for architecture that promotes justice and human dignity.
Boston, Massachusetts | Kacyiru, Kigali, Rwanda | Poughkeepsie, New York | Santa Fe, New Mexico | Bozeman, Montana
---
Bridges to Prosperity UNLOCK OPPERTUNITY / END RURAL ISOLATION
We envision a world where poverty caused by rural isolation no longer exists.
Rural isolation is a root cause of poverty; connection is the foundation for opportunity.
Denver, Colorado | We've built more than 250 footbridges, serving over 1 million community members throughout the world.
---
SOM Skidmore, Owings & Merrill RESEARCH +INNOVATION
GROUNDBREAKING DESIGNS ... THAT HAVE RESHAPED HOW WE LIVE AND WORK
" Chicago's smartest building " ... envisions a new way of working.
We are a collective of architects, designers, engineers, and planners working together to build a better future.
New York, New York | Renowned for our iconic buildings and our commitment to design excellence, innovation, and sustainability.
---
ALEX GUPTON THE ART OF DETAIL
Creations in Pen and Ink.
Volcano, Hawaii.
---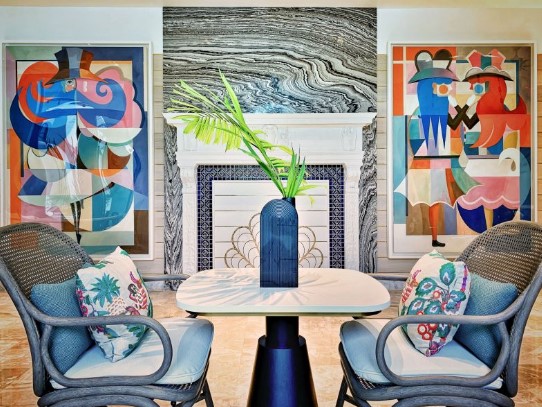 ELKUS | MANFREDI ARCHITECTS
We create places for living ... learning and ... innovating.
The work on which we have built our reputation is first and foremost about collaboration.
Dynamic, sustainable environments ... Interiors that inspire ... Placemakeing that fosters community.
Boston, Massachusetts | INSIGHT: THE POWER OF CITIES | consider a career with us.
---
The Walt Disney Company "We dare ourselves to think beyond what's possible." NYSE: DIS
"To defy imagination. And to do things that have never been done.
That fearless creativity is in our DNA, and directs the incredible, immersive experiences we create around the world."
Glendale, California | – Bob Weis, President of Walt Disney Imagineering
---
HOK Creativity, culture and collaboration.
rooted in technical excellence, driven by imagination and focus
Experience Design: The Intersection of Story + Space
HOK designs buildings and spaces that respond to the needs of people and the environment.
New York, New York | remembering Gyo Obata, a world-renowned architect | offices worldwide, HOK is headquartered nowhere and everywhere
---
Hoerr Schaudt Landscape Architects We create gardens that delight.

Crafting architectural spaces in collaboration with nature...

Innovative landscapes, from intimate private gardens to vast public parks.

Chicago, Illinois | Design and Siteworks... and Continued Care program. | landscape architects and horticulturalists
---
MOA ARCHITECTURE
a Native American, Veteran owned design firm
Established in 1981 by principal's Kiyoshi Murata and Robert Outland
We are MOA... fostering environmental stewardship... making a difference through design...
making a difference in people's lives, our community, and our world by delivering the promise and value of great design.
www.moaarch.com
Denver, Colorado | Casper Wyoming | a diverse team of talented and experienced architects, designers, planners, marketers & technologists
---
water for people EVERYONE • FOREVER This is a water charity that works
A global nonprofit that helps people bring clean water
and sanitation solutions to their communities for generations to come.
Denver, Colorado | Guatemala • Honduras • Nicaragua • Peru • Bolivia • Uganda • Rwanda • Malawi • India
---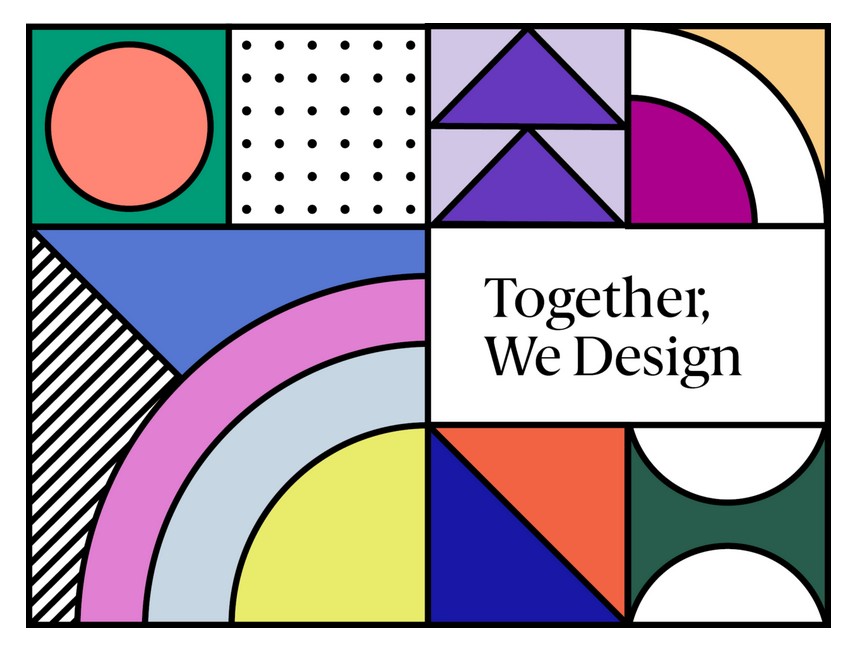 PERKINS & WILL Designing a better, more beautiful world since 1935
Together We Design ... Stories of Giving Back Through Community Partnership.
Ideas + Buildings that honor the broader goals of society.
Creating healthy, sustainable places in which to live, learn, work, play, and heal.
Atlanta, Georgia | Clients and Designers Share Powerful Stories From Our Social Purpose Program. | We collaborate with clients all over the world.
---
National Trust

for Historic Preservation

The National Trust champions preservation by providing leadership, education, advocacy, and

resources to people working to preserve, improve and enjoy the places that matter to them.

Washington, D.C. | Support The Historic Tax Credit... HTC is an essential tool for Main Street revitalization.
---
CALLISON \ RTKL™ CAN YOU SPARK AN URBAN RENAISSANCE ?

CRTKL DESIGN TECHNOLOGY GROUP ...

DIGITAL EVOLUTION LAB 2022

Resiliency in Planning and Urban Design.

Inform radical solutions to the world's most pressing challenges.

Seattle, Baltimore, London, Chicago, New York, & Dallas | SUSTAINABILITY AND PERFORMANCE-DRIVEN DESIGN | An ARCADIS Company - Amsterdam, Nederland
---
SG SmithGroup Convergence: The Future of Development

An award-winning, multi-national organization that employs research,

data, advanced technologies and design thinking to help clients solve their greatest challenges.

Detroit, Michigan | Founded by architect Sheldon Smith in 1853 |

creativity • expertise • sustainability • people
---

Bruner / Cott ARCHITECTS

creating postive change in a complex world

We are dedicated to enhancing quality of life, economic vigor,

and sense of community through thoughtful, sustainable design.

Cambridge, Massachusetts | Shaping global citizens. Fostering innovation. *
---
Eskew + Dumez + Ripple BUILDING COMMUNITY

Design excellence. Environmental responsibility.
Weaving new and different threads into
the urban fabric enhances the built environment.
New Orleans, Louisiana.
---
LS.3P ASSOCIATES EMBRACING LOCAL HISTORY & CULTURE
FORESIGHT ... A PLAN TO FORGE ARTS + INNOVATION ... A BRAND NEW PERSPECTIVE
In our commitment to the Southeast, we create architecture that enriches community ...
through a culture of design excellence, expertise, innovation, and collaborative engagement.
Charleston, Columbia. & Greenville, South Carolina | Charlotte, Raleigh & Wilmington, North Carolina | Savannah & Atlanta, Georgia
---
SCB Solomon Cordwell Buenz - Design for a changing world.
An architecture, interior design, and planning firm
with a thoughtful design vision and a dynamic national imprint.
Chicago, Illinois | forward-thinking design solutions on skylines, campuses, communities, and neighborhoods
---

MOODY • NOLAN

AIA 2021 ARCHITECTURE FIRM OF THE YEAR
Architecture • Interior Design • Experiential Design • Sustainable Design
It is architecture that gives us the platform, but it is what we do with architecture that will have a lasting
impact on society. This is for us, and other minority owned businesses to know that you too can rise to the top.
Columbus & Cincinnati, Ohio | creating spaces that are memorable not just for a moment, but forever
---
ELEVEN18 ARCHITECTURE A Women's Business Enterprise
A full service boutique architecture firm that provides services for retail,
commercial, residential, industrial, civic hospitality and entertainment clients.
Orlando, Florida | projects in central Florida and around the world | Kim Day McCann, AIA LEED AP
---
POLK STANLEY WILCOX ARCHITECTS
buildings that elevate the spirit and transcend time
We share an uncompromised commitment to both quality design
and excellent value, shattering the preconception that these concepts are mutually exclusive.
Little Rock and Fayetteville Arkansas | Architecture • Interior Design • Master Planning • Program Management • Sustainability
---
Accent Limestone & Carving CUSTOM INDIANA LIMESTONE CARVING
Customize your home or office with the timeless appeal of elegant Indiana limestone!
Re-create in limestone, from your original pieces or photographs for restoration projects.
Spencer, Indiana | We have the experience and expertise you need to make your next limestone project a success.
---
NELSON GO BOLDLY INTO THE FUTURE | POSITION CREATE DELIVER EVOLVE
THE OFFICE RENAISSANCE... THE FUTURE OF WORK... INTUITIVE WORKPLACE TOOLKIT
We aim to greatly enhance the long-term effectiveness of our clients'
businesses through innovative design solutions, consulting services, and superb delivery.
Philidelphia, Pennsylvania | Return to work survey - Evolving Workforce Expectations | The Great Restaurant Reset: The Future of Engaging Food Experiences
---
NATIONAL HOUSING TRUST Affordable Housing Practitioners
The only national nonprofit engaged in housing preservation
through public policy advocacy, real estate development, and lending.
Washington, D.C. | healthy neighborhoods for families of all income levels offering an opportunity to thrive
---
KPF Kohn Pedersen Fox architects
" ONE VANDERBILT... 100 Years in the Making "
Well-crafted, sustainable, impactful buildings of all types & scales.
A collaborative group of diverse talents, from the "big idea" to the finest detail.
New York • London • San Francisco • Shanghai • Berlin • Hong Kong • Singapore • Seoul • Abu Dhabi
---