Residentcial Interiors Drywall Plastering Millwork Moulding Concrete Coatings Grout
Hardware Audio / Visual
Flooring Interior Walls Ceilings Counters Tile Cabinetry Stairs & Railing
Furniture
Art
Landscaping Concrete Stone Masonry Siding Glass Windows Skylights Roofing
---
HUDSON DESIGNS ARCHITECTURE AND PLANNING
Distinctive residential architecture and commercial designs
Kiawah Island Architect Charles Hudson Jr. AIA
Construction Management, New Construction, Renovations and Green Building.
Charleston, South Carolina | Johns Island, Kiawah Island, Seabrook Island, the surrounding Charleston area and North Carolina
---
PLATH & CO GENERAL CONTRACTORS EST 1976
"We see each project as an opportunity to do extraordinary work."
Plath & Company is proud to be a LEED Platinum Builder.
Constructing Bay Area homes and commercial buildings of distinction.
San Rafael, California | General Contractors Lic. #395458 | one of northern California's premier builders
---
LANDIS CONSTRUCTION Award Winning Architects / Builders
set up a virtual remodeling consultation with us
Design Inspiration From The New American Remodel 2020
Custom Homes, Additions, Historic Restorations, Remodeling & Universal Design.
Maryland | Virginia | Washington, DC | 30 YEARS OF EXELLENCE... IMPROVING SPACES SINCE 1990
---

mercy HOUSING
Transforming Lives Through Affordable Housing
Mercy Housing is working to create a more humane world
where poverty is alleviated, communities are healthy and all people can develop their full potential.
Denver, Colorado | committed to creating affordable housing, inclusive communities, and inspiring dream nationwide
---
JW CONSTRUCTION PRESERVING ARCHITECTURAL TREASURES

Quality Craftsmanship • Knowledge • Trust • Commitment

Distinctive homes deserve distinctive care. • Custom new construction, additions and historic renovations.

Burlington, Massachusetts | managing projects with great efficiency and the highest quality of workmanship
---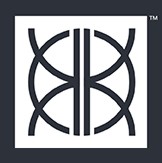 CAROL KURTH FAIA ARCHITECTURE + INTERIORS

Award winning designs in a range of styles that reflect our clients sites, tastes and identities.

Luxury residential design infused with modern design sensibility creating a memorable design expression and timeless archiecture.

Bedford, New York | RESIDENTIAL | INTERIORS | COMMERCIAL | PRODUCT
---
A&H Albertsson Hansen Architecture

AIA Thoughtful design, delightful living.

Award winning residential architecture.... We offer a full spectrum of work—

from small remodeling projects and additions, to new houses, retreat houses, cabins, outbuildings, and barns.

Minneapolis, Minnesota | We are located in Minneapolis, but work throughout the United States.
---
FREDRICK + FREDRICK RESIDENTIAL ARCHITECTS
For over 30 years, we've been helping families
create one-of-a-kind sustainable homes for hot, humid southern climates.
Beaufort, South Carolina | Residential Architecture, Sustainable Design | Tenured. Creative. Passionate.
---
WESKETCH ARCHITECTURE AIA

We dare to re-envision.

| Architecture + Construction

The relentless pursuit of innovative, sustainable, and beautiful design,

creativitivly producing architecture that will endure and inspire for generations.

Millington, New Jersey |

Historic Restoration and Renovation, Integrated Design & Project Management,
---
The Harvard Joint Center for Housing Studies of HARVARD UNIVERSITY
Advancing understanding of housing issues and informs policy,
through its research, education, and public outreach programs.
Cambridge, Massachusetts | COVID ECONOMIC IMAPCT FOR OLDER ADULTS
---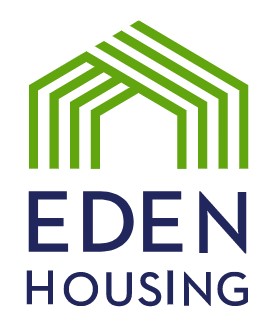 EDEN HOUSING Affordable Housing Real Estate Development
CHANGING OUR WORLD.... ONE CORNER AT A TIME.
Revitalizing California communities through its sustainable partnerships
of mixed use development, affordable housing and property management activities,
Hayward, California | Experience with Specific Area Planning & Community Revitalization
---
RKD Architecture AIA AWARD WINNING PROJECTS
crafting contempoary, angular and energy effcient homes
Each project is an integration of context, environment, design skills
and individual clients' tastes to create unique, site-specific architecture.
Vail, Colorado and across the West | development, design and construction of mountain architecture
---
guy dreier designs
residential architect.
Palm Desert, California.
---
Kendle Design Collaborative LUXURY MODERN ARCHITECTURE
Designing homes that speak to your heart and soul,
homes that are inspired by the natural beauty of the land that you call home.
www.kendledesign.com Brent Kendle, AIA, LEED AP
Scottsdale, Arizona | an internationally acclaimed architectural firm specializing in regionally inspired modern design