ARCHITECTURAL
ARCHITECTURAL ART Tile Tools Fasteners Adhesives Cualk Scaffold & Ladders Paints
---
EVERGREENE ARCHITECTURAL ART
Reviving and Reinventing the Architectural Arts Worldwide.
Since 1978 award-winning design and fabrication, conservation and restoration,
Design, fabrication, and restoration of ornamental plaster, decorative and specialty finishes, murals and mosaics.
New York, New York • Los Angeles • Chicago • Washington, DC | conservation of archeological objects & antiquities, man-made and natural objects of historic or cultural value
---
ALEX GUPTON THE ART OF DETAIL
Creations in Pen and Ink.
Volcano, Hawaii.
---

The Chuck Jones Gallery

"CELEBRATING THE ART OF AMERICAN POP CULTURE FOR MORE THAN 30 YEARS"

Costa Mesa & San Diego, California | Santa Fe, New Mexico
---
Marble & Stone Creations - Gregory Muller Associates

Interiors, architectural carving, mosaics and sculpture.

Brooklyn, New York.
---
IMAGIO GLASS DESIGN RESIDENTIAL & COMMERCIAL GLASS
Specializing in custom digital imagery and back-painted glass solutions.
Glass Showers, Solid Glass Murals & Wall Panels, Counters & Glass Splashbacks™
www.imagioglassdesign.com
Sterling Hieghts, Michigan | AGC Clearvision® ultra clear glass | glass installations that are a beautiful reflection of your personality and style
---
AMRI STUDIO
award-winning art glass
Memorials, Tributes, Donor Recognition, Custom Signage and Art Glass
Santa Rosa, California
---
REPTILE Custom Mosaics Art & Function

Custom design, fabrication and installation of mosaic and specialty tile.

Coconut Grove, Florida.
---
Motawi Tileworks
Distinctive American Art Tiles.
Ann Arbor Charter Township, Michigan.
---
Renaissance

Floor Inlays

Winner of 10 National Awards for the most beautiful custom hardwood floors.

www.hardwoodfloorandinlays.com

San Francisco, California.
---
Artesano Iron Works AUTHENTIC. CUSTOM. HAND FORGED.
Utilizing centuries old techniques to create authentic, custom, hand forged iron work masterpieces.
Philadelphia & Wayne, Pennsylvania. |
979 Third Avenue,
New York, New York.
---
ARLON
GRAPHICS
Exterior & interior everyday promotional graphics
Cast vinyl manufacturing company, creating innovative material for visual expression.
Manufacturing Graphic Films & Providing Easy Solutions for Your Real-World Applications.
Placentia, California | Cast and Calendered Vinyl Films | International Promotional Media
---
HAMMERSMITH STUDIO
Investment Quality Ironwork.
Concord, Massachusetts.
---
BRAD FEINKNOPF
International Architectural Photography, Quality, Service & Integrity.
Columbus
, Ohio.
---
Joe Lekas Photography
Modern America Re-Imagined in High Definition.
www.photography.josephlekas.com
Chicago, Illinois.
---
Mosaic by ARTAIC American made
Custom Mosaic Tile, transform your space not your budget.
Artaic gives artists the tools to master the mosaic medium.
Boston, Massachusetts.
---
McGee & Co. Roof Thatching

Water reed thatching, a proven roofing system

with a life expectancy in excess of 60 years.

Staunton, Virginia.
---
Contemporary Tapestry Weaving by Ulrika Leander
Specializing on site specific, hand-woven tapestries
for healthcare, corporate offices, public buildings, hospitality and churches..
Royal Oak, Maryland.
---
C
outure Shades
Shades of Illumination
Lampshade restoration by Kathleen Knost, artist / CEO.
New Orleans, Louisiana. French Quarter Arts
---

Banner Day Studio
Architectural indoor & outdoor banners, tapestries and fabric art.
www.bannerart.com
Del Norte, Colorado.
---
North Prairie Tileworks Handmade Ceramic Tiles
Custom Design, Restoration and Color Matching,
Tile installations throughout the U.S. and Canada
Minneapolis, Minnesota.
---
HUMIDIFALL, LLC
bring the outdoors indoors
CREATING A HEALTHIER INDOOR ENVIRONMENT
Create a wonderful focal point in any interior room – with a luxurious Humidifall indoor waterfall.
St. Charles, Missouri.
---
Eric Taylor AIA

Architectural photography.

Washington, DC

.
---

Robert Kaindl

International Glass Artist.

Seattle, Washington.
---
OAKBROOK ESSER STUDIOS Dedicated to Excellence in Glass Art
A creator of the highest quality architectural stained and leaded glass art for over a century.
Oconomowoc, Wisconsin.
---
William Murray Studios
Stained Glass
Alford, Massachusetts.
---
WATERCOLORS BY MARLIES MERK NAJAKA
WATERCOLOR PAINTINGS REPRODUCED AS LIMITED EDITION GICLEE PRINTS
Clarkson, Michigan.
---
Cast Glass Images
Architectural glass, textures & finishes.
San Marcos, California.
---
Yalos Murano FerroMurano Srl

Yalos Murano is a leading trademark in the traditional production of Murano glass,

a proposal of furniture, style, design for the contemporary home.

Murano Venezia, Italia.
---
Architectural Art Studio
A large studio offering all hand and 3-D renderings, drafting & printing.
Washington, DC.
---
Studio Art's Desire presented by Freda Vaughn
a unique collection. art resources.
Garland
, Texas.
---
SCIPIONI Stained Glass Of Miami

A

third-generation business established in Italy.

We work independently or work with a designer.

Miami, Florida.
---

RESTORATION HARDWARE Galleries Nationwide
Living • Dining • Bed • Bath • Lighting • Textiles •
Rugs • Windows • Hardware • Décor • Art • Holiday • Outdoor
Eureka, California | MODERN INTERIOR DESIGN | BABY & CHILD • TEEN
---
Bill Biggers Glass Painting Gallery
Glass painting and stained glass.
Tucson,
Arizona
.
---
Pamela Conway Caruso
NEW ORLEANS IMPRESSIONS
UNIQUE, HAND-PRINTED IMAGES OF NEW ORLEANS AND THE GULF COAST.
New Orleans, Louisiana.
---
GLASSPOOLS

Specializing in the installation of glass mosaics

.

Bradenton, Florida.
---

J. Bullock & Associates
Custom architectural illustration, pen and water color.
Downey, California.
---
Emily Smith
Faux Painting, Fine Art, Decorative Finishing, Murals, & Trompe l'oeil.
Austin, Texas.
---
Robert Becker Inc.

Conceptual Design · Architectural Illustration

Orinda, California.
---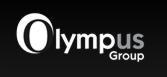 Olympus Group Custom Printing

Signs, fleet & large format graphics, banners, exterior & interior

wall graphics.