PLASTERING MURALS
FAUX FINISHES
Mosaics
Tools
Fasteners
Adhesives
Cualk
Scaffold
Paints
Restoration
Kitchen Bath Bedroom Dining Room Office Audio / Visual
Acoustics
Flooring Interior Walls Ceilings Cabinetry Millwork Counters Stone Hardware
Furniture
Art
Appliances Plumbing Fixtures Lighting
Glass
Blinds
---

EVERGREENE ARCHITECTURAL ART
Reviving and Reinventing the Architectural Arts Worldwide.
New York, New York.
---
John Canning Studios Painting Studios
Painting • Plastering • Conservation Studios
Cheshire, Connecticut.
---
The Rockwell Group a subsidiary the Morse Group of Companies

A National Tenant Finish, Build-Out Team with financial stability,

management expertise, and extensive "Technical" construction experience.

Freeport, IL - Beloit, WI - Las Vegas, NV - Dubuque, IA - Tulsa, OK
---
USG GYPSUM SOLUTIONS

Innovative Natural Gypsum Plaster Products

Chicago, Illinois.
---
VINYL CORP BEAD & TRIM

Corner beads, trims and control joints for stucco/plaster, drywall, exterior insulation finish systems.

Miami

, Florida.
---
LARSEN Products Corp.
High-performance bonding of expansion joint systems,
Concrete & Plaster Bonding Systems - Worldwide Since 1952
Jessup, Maryland.
---
S

PRAY-Stone CREATE BEAUTIFUL STONE-LIKE FINISHES

DURABLE, WATER RESISTANT LIMESTONE PLASTER FOR INTERIOR WALLS.

Sacramento, California.
---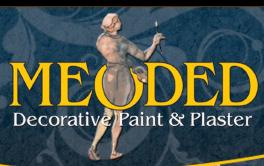 Meoded Paints & Decoration the First Italian Plaster Producer in the United States
Manufactures of an extensive line of genuine, environmentally friendly
lime-based Venetian plasters and special effects paints.
Los Angeles, California.
---
Hyde Park
Interior Moldings, Ornaments & Plaster Finishes.
New York, New York.