PLASTERING FAUX FINISH TILE
MURALS
Tile
Tools
Fasteners
Adhesives
Cualk
Scaffold & Ladders
Paints
Restoration
Kitchen Bath Bedroom Dining Room Office Audio / Visual
Acoustics
Flooring Interior Walls Ceilings Cabinetry Millwork Counters Stone Hardware
Furniture
Art
Appliances Plumbing Fixtures Lighting
Glass
Blinds
---
IMAGIO GLASS DESIGN RESIDENTIAL & COMMERCIAL GLASS
Specializing in custom digital imagery and back-painted glass solutions.
Glass Showers, Solid Glass Murals & Wall Panels, Counters & Glass Splashbacks™
www.imagioglassdesign.com
Sterling Hieghts, Michigan | AGC Clearvision® ultra clear glass | glass installations that are a beautiful reflection of your personality and style
---
EVERGREENE ARCHITECTURAL ART
Reviving and Reinventing the Architectural Arts Worldwide.
Since 1978 award-winning design and fabrication, conservation and restoration,
Design, fabrication, and restoration of ornamental plaster, decorative and specialty finishes, murals and mosaics.
New York, New York • Los Angeles • Chicago • Washington, DC | conservation of archeological objects & antiquities, man-made and natural objects of historic or cultural value
---
Contemporary Tapestry Weaving by Ulrika Leander
Specializing on site specific, hand-woven tapestries
for healthcare, corporate offices, public buildings, hospitality and churches..
Royal Oak, Maryland.
---

Magic Murals, LLC.

We offer 1000's of photographic murals

and the ability for customers to upload their own photographs and create custom murals.

Selma, North Carolina.
---
AMRI STUDIO award-winning art glass
Memorials, Tributes, Donor Recognition, Custom Signage and Art Glass
Santa Rosa, California
---
Murals Your Way Environmental Graphics, LLC.

Wall Murals, Wallpaper Murals, Custom Murals, Murals Your Way.

Hopkins, Minnesota.
---
Marble Stone Creations - Gregory Muller Associates

Interiors, architectural carving, mosaics and sculpture.

Brooklyn, New York.
---

DGI
invisuals
Wall and floor graphics, signs, murals, banners and posters.
Boston & Burlington, Massachusetts.
---
WATERCOLORS BY MARLIES MERK NAJAKA
WATERCOLOR PAINTINGS REPRODUCED AS LIMITED EDITION GICLEE PRINTS
Clarkson, Michigan.
---
Mikes
Murals
One of a kind custom art work
designed around the space in your home or business.
Tempe, Arizona.
---
GLASSPOOLS
Specializing in the installation of glass mosaics.
Bradenton, Florida.
---

ArtisticHomeowner Wall Murals
Photo Wall Murals: Wallpaper for Interior Wall Decor.
Monroe, New York.
---
Artisan Finishes cement finishes
Tools, supplies, workshops and consultation.
Seattle, Washington.
---
ARLON GRAPHICS
Exterior & interior everyday promotional graphics
Cast vinyl manufacturing company, creating innovative material for visual expression.
Manufacturing Graphic Films & Providing Easy Solutions for Your Real-World Applications.
Placentia, California | Cast and Calendered Vinyl Films | International Promotional Media
---

mosaiclegs
Mosaic tile, Byzantine mosaic murals, smalti glass & marble art.
www.mosaiclegs.com
Colton, California.
---
REPTILE Custom Mosaics Art & Function
Custom design, fabrication and installation of mosaic and specialty tile.
Coconut Grove, Florida.
---
Mosaic by ARTAIC American made
Custom Mosaic Tile, transform your space not your budget.
Artaic gives artists the tools to master the mosaic medium.
Boston, Massachusetts.
---
Renaissance
Floor Inlays
Winner of 10 National Awards for the most beautiful custom hardwood floors.
www.hardwoodfloorandinlays.com
San Francisco, California.
---
Cast Glass Images
Architectural glass, textures & finishes.
San Marcos, California.
---
OAKBROOK ESSER STUDIOS Dedicated to Excellence in Glass Art
A creator of the highest quality architectural stained and leaded glass art for over a century.
Oconomowoc, Wisconsin.
---
North Prairie Tileworks Handmade Ceramic Tiles
Custom Design, Restoration and Color Matching,
Tile installations throughout the U.S. and Canada.
Minneapolis, Minnesota.
---
David Allen
stone fabrication since 1920
The nation's most capable and respected marble, granite, tile, and terrazzo contractor.
Raleigh, North Carolina.
---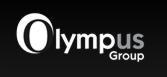 Olympus Group Custom Printing

Signs, fleet & large format graphics, banners, exterior & interior

wall graphics

Milwaukee, Wisconsin,
---
POMPEI MOSAIC TILE
"The place where the past comes alive".... MARBLE AND GLASS MOSAIC.
Los Angeles, California.
---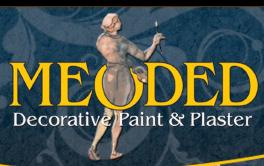 Meoded Paints & Decoration the First Italian Plaster Producer in the United States

Manufactures of an extensive line of genuine, environmentally friendly

lime-based Venetian plasters and special effects paints.

Los Angeles, California.
---
Flying Cat Studio
"Timeless beauty in a paintbrush".
A full service art studio, specializing in murals and faux finishes.
Atlanta, Georgia.
---

KB Designs The art of decorative painting and faux finishes

Professional decorative painting and faux finishers.

Venetian plaster, faux brick, faux stone and raised designs.

www.kbdesigns.biz

Duluth & Burnsville, Minnesota.
---
Emily Smith
Faux Painting, Fine Art, Decorative Finishing, Murals, & Trompe l'oeil.
Austin, Texas.
---
Bill Biggers Glass Painting Gallery

Glass painting and stained glass.

Tucson, Arizona.
---
Bozar Studio
Specializing in murals and faux finishes.
Appleton, Wisconsin.
---

Alica Tapp Designs Images on tile

Wall murals, backsplashes, showers & personal environments.

San Antonio, Texas.
---
Tight Line Drywall Inc. "meticulous craftsmen using the best products available"

We are founded on the principle that superior industry knowledge leads to unmatched workmanship.

Marietta, Georgia.
---

Banner Day Studio
Architectural indoor & outdoor banners, tapestries and fabric art.
www.bannerart.com
Del Norte, Colorado.
---
Ann Sacks
Tiles, stone, plumbing, knobs & pulls.
www.annsacks.com MOSAICS - GLASS TILE
Portland, Oregon.
BUTTERFIELD COLOR
Decorative Concrete Supplies
A full line of stamping tools, integral (powder and liquid) concrete coloring,
shake-on color hardeners, chemical stains, repair and stampable overlays, sealers and maintenance products.