CONCRETE | MASONRY - CEMENT
RE-BAR | CONCRETE
Caissons
Forming
Shoring
Piling
Site Development Concrete Placement Concrete Contractors
PreCast Concrete Cast In Place Concrete Wall Panels Tilt-Up Cast Stone Stucco
Masonry Brick Block Rebar - Steel Anchors Prestress Concrete Post -Tension Concrete
Pre-Mix Bond Clean Epoxy Grout Patch Coating Finishes Sealers
Civil
Infrastructure
Asphalt
Aggregates
---

Harris Rebar

FRABRICATION | INSTALLATION

more than 70 locations across the United States and Canada to serve you better!

North America's leading fabricator, installer and distributor

of concrete reinforcing steel and related products... National Strength. Local Service.

Stoney Creek Ontario, Canada | Auburn, Indiana | owned by NUCOR North America's largest producer of rebar and steel products
---
Advanced Construction ROBOTICS a BRAYMAN company

Transforming Construction Through Robotics & AI

ACR is a world leading innovator of autonomous robotic equipment.

Enhanced productivity • Improved safety • Increased profits • Reduced schedule risk

Saxonburg, Pennsylvania |

TyBot® autonomous rebar tying robot | IronBot® autonomous rebar placement
---

MB MEADOW BURKE Manufacture of a wide range of concrete accessories
Rebar supports, tilt-up, precast lifting and handling systems,
rebar couplers and splice systems, inserts, and bridge deck forming products.
www.meadowburke.com
Tampa, Florida | Lifting America Strong™
---
BarSplice Products High Quality Mechanical Splicing Solutions
A broad range of engineered mechanical splice systems,
for the benefit of the reinforced concrete construction industry.
Dayton, Ohio | A SUBSIDIARY OF FC INDUSTRIES INC | enhancing reinforcing steel projects with structural integrity
---
Over 40 DOTs, the Army Corps of Engineers, the FHWA, the Bureau of Reclamation
and others accept, specify and buy our anchoring products for their own use.
Parlin, New Jersey.
---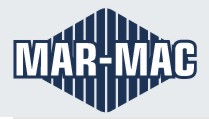 MAR-MAC WIRE INC. When You Demand the Best
Building Products • Industrial Wire • RodBuster
PREMIUM Wire Products - the de facto standard for the concrete construction industry.
McBee, South Carolina | Since 1953, On the Job-Site for Over 60 Years | the first choice for construction professionals
---

A.H. HARRIS HD•SUPPLY
Concrete formwork and accessories, concrete repair and restoration supply,
rebar and reinforcing, general masonry, hand & power tools, site development, safety and erosion control.
West Hartford, Connecticut | 40 stores from Maine to North Carolina
---
ITW RAMSET / RED HEAD Fastening Systems
Industry leader in powder actuated and

adhesive anchoring and fasting systems.
Wood Dale, Illinois.
---
KINSLEY CONSTRUCTION

The Mid Atlantic's Premier Master Builder

STEEL

• CONCRETE • HEAVY CIVIL • COMMERCIAL • INDUSTRIAL • UTILITIES

A full-service, vertically integrated, construction management and general contracting firm.

Our reputation stems from our ability to deliver comprehensive services for clients throughout the Mid-Atlantic region.

/divisions/rebar/

York, Norristown & Wyomissing, PA • Baltimore & Hagerstown, MD • Richmond, VA | Est. 1963, Delivering Success and Quality in Every Respect
---

KELLER NORTH AMERICA Geotechnical Construction

Bencor, Case Atlantic, Case Foundation, HJ Foundation, and Moretrench.

North America's leader in geotechnical construction.

Specialty Grouting, Ground Improvement, Structural Support, Earth Retention, Design Construct.

Hanover, Maryland - North American Headquarters | London, Great Britian | Global strength and local focus are what makes us unique.
---
Suncoast Post-Tension a KELLER compay
The nation's largest supplier of post-tensioning
materials for buildings and foundations.
Houston, Texas.
---
HB HOHMANN & BARNARD

The leading developer and distributor of

reinforcement, anchoring and air barrier systems for masonry.

www.h-b.com

New York | Alabama | Illinois | Maryland | Texas | Utah
---
DAYTON SUPERIOR

Chemical and cement products, self-leveling floor systems, epoxy adhesives,

concrete care and seals, grouts, patches, cements, form release agents and decorative concrete systems.

Miamisburg, Ohio.
---
Vernon L. Goedecke
ENGINEERD PRODUCTS | CONCRETE FORMING & SHORING | EQUIPMENT | SCAFFOLD DESIGN & ERECTION
Missouri, Illinois, Indiana, Kansas.
---

Concrete Fastening Systems
Made in the USA
Cleveland Ohio.
---
Gates Concrete Forms since 1920
Inventor, developer and manufacturer of concrete forming systems.
Denver, Colorado.
---
Salsa Steel

Corp.

Metal Building Foundation Design and Engineering Service.

www.metalbuildingfoundations.com

Chowchilla, California.
---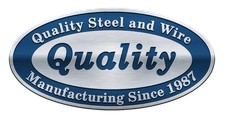 QUALITY STEEL and WIRE PRODUCTS
Company Inc.
Anchors and Ties for Masonry Construction.
Rebar Chairs and Supports for Concrete Slabs and Footings.
Lenexa, Kansas.
---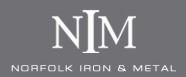 Norfolk Iron & Metal
REBAR
Providing the highest-quality carbon steel products,

exceptional service, and on-time deliveries.
Norfolk, Nebraska | Durant, Iowa | Emporia, Kansas | Greeley, Colorado
---
Perma-Column Inc.
Permanent foundation systems for post frame buildings.
www.permacolumn.com
Ossian, Indiana.
---
WIRE PRODUCTS
of FLORIDA INC
Concrete Forming Products and Tools
A manufacturer of high quality steel wire products for the construction industry.
Orlando, Florida.
---
STEGO INDUSTRIES, LLC.
The industry leader in the below-slab vapor barrier.
San Clemente, California.
---
Heckman
Building Products
Manufacture of steel masonry anchors and ties for the construction industry.
Chicago, Illinois.
---
SANDELL Flashing manufacturing company Inc.
Pre-compressed joint sealants & control joint products.
Schenectady, New York.
---
CEME-TUBE LLC.PLASTIC CONCRETE FORMING TUBES
An innovative new product to replace the cardboard forming tube.
Hudson, Wisconsin.
---
Berkel & Company
Contractors Inc.
50 years of service to our customers
State of the art equipment and processes in piling, sheeting and shoring construction.
Bonner Springs, Kansas.
---
SIMPSON
ANCHORING
Adhesive and Mechanical Anchors, Power Actuated Tools, and Carbide Drill Bits.
Pleasanton, California.
---
United Forms Corporation

Standard and custom formwork for concrete construction projects

Neodesha, Kansas.
---
Rebar Ranch
Fabrication, installation, of reinforced caissons, soldier piles, and
horizontal borings for hillside stabilization / seismic reinforcement.
Malibu & Santa Paula, California.
---

Trim

technologies Trim Tech™ products last the life of the stucco

Leaders in stucco enhancement technologies.

Santa Maria, California.
---
Borg Hangers
Adjustable joist hangers for concrete construction.
Minneapolis, Minnesota.
---
Smart VENT
Foundation flood vent.
Pitman, New Jersey.
---
Miller & Long Concrete Construction
Since 1947 an unwavering focus on quality workmanship and excellent service.
Bethesda, Maryland.
---
ConcretePumping.com
NETWORK centered around the industry we love best, Concrete Pumping.
Plano Texas
---
SMI - Texas

Re-bar, fabricator of structural steel components for construction.

A manufacturing division of Dallas-Based Commercial Metals Company.

Sequin

, Texas.
---
Piling Equipment Ltd crawlers & cranes

Piling equipment for sale, Foundation Forum, Advice and Rental.

London, England.
---
The MULTIQUIP Family of Companies power generation, soil compaction and concrete placement
A world leader in manufacturing and distribution of
light- and medium-sized equipment lines for construction professionals.
Carson, California.
---
SCI
Global, Structural Contours Inc.
Manufactures of concrete formwork, shoring & falsework systems
of strong, lightweight, extruded aluminum for Concrete Construction.
Greenwich Connecticut.
---
HarMac Rebar & Steel a division of A.H. Harris
Fabrication of reinforcing steel for commercial, industrial, high rise buildings,
heavy construction infrastructure projects, and complex precast and tilt-up applications.
Fryeberg, Maine.
---

Marr Companies Specialized Products and Services
Providing the highest quality steel and precast concrete
erection services to general contractors and fabricators.
Scaffolding, aerial platforms, bleachers, forming & shoring.
New England - Boston & Springfield, Massachusetts, Providence, Road Island.
---
POST PROTECTOR
In ground post protection, a tough "Barrier System"
which eliminates "soil-to-wood" & "concrete-to-wood" contact.
Pottsville, Pennsylvania..
---

BLUEGRASS BIT COMPANY, INC.

A specialized concrete cutting and demolition contractor / products.

Construction engineering, project management

for a

broad range of clients and projects.

G

reenville, Alabama,
---
Perma-Column Inc.

Precast concrete columns that keep wood out of the ground.

Post frame construction with the durability of a concrete foundation.

Ossian, Indiana.
---
ATLAS Construction Supply Inc.
Design, fabrication & supply specialist of concrete forming & shoring systems.
San Diego, Los Angeles, Denver, Phoenix & Las Vegas.
---
North American Steel
LLC.
Wire mesh, re-enforced and structural steel.
Opa Locka, Florida.
---
WADCO Industries Inc.

CUSTOM STEEL FORMS, FALSEWORK AND

MATERIALS HANDLING FOR CONCRETE CONSTRUCTION.

Bloomington

, California.
---
American
CONSTRUCTION SUPPLY INC.
One of the largest concrete construction supply businesses in the western United States.
www.americanconstructionsupply.com
Boise, Nampa, Idaho Falls, Twin Falls, Pocatello, Rexburg & Donnelly, Idaho.
---
Foundation Technologies
, Inc.
Foundation products for the 21st Century
FTI - Foundation Construction Industry Products and Support.
PRODUCT INNOVATION - providing quality economical solutions for contractors and engineers since 1986
www.foundationtechnologies.com
Lawrence, Georgia.
---

ROKLIN SYSTEMS INC. Polyurethane products for Concrete & Asphalt Repair
Our materials are specifically designed to provide quick installation and
long-term durability for everything from high traffic roadways to parking decks, to your driveway at home.
Lake Forest, California.
---
Cascade Steel Rolling Mills, Inc., a subsidiary of Schnitzer Steel Industries, Inc

Rebar, coiled reinforcing bar, wire rod, merchant bar and other specialty products.

McMinnville, Oregon.
---

JD

Reinforcing Company Foundation & Post Tension Design

Value Engineering - commercial & residential installation.

www.jdreinforcing.com

San Marcos, California.
---
General Equipment Company Construction Equipment since 1940
HOLE DIGGING, PORTABLE VENTILATION BLOWERS & SURFACE PREPARATION

Claremont, Minnesota.
---
BUTTERFIELD COLOR
Decorative Concrete Supplies
A full line of stamping tools, integral (powder and liquid) concrete coloring,
shake-on color hardeners, chemical stains, repair and stampable overlays, sealers and maintenance products.
www.butterfieldcolor.com
Chicago, Illinois.
---
Steel City Bolt & Screw
Since 1968
A leader in the specialty fastener industry, serving utilities, construction, railroad,
telecommunications, steel fabricators, marina hardware and equipment manufacturers.
Birmingham, Alabama.
---

ARCHITECTURAL LOUVERS Family owned business.
Manufacturer of custom louvers, grills, screens and BRICK vents,
we can deliver on your requirements.
Cincinnati, Ohio.
---
MAZE NAILS

made in the USA from the highest quality domestic recycled steel!

The worlds largest variety of specialty nails.

Substantial inventories of hard-to-find nails in stock, and the most prompt shipment in the industry.

Peru

, Illinois.
---
American PolySteel ICF Insulated Concrete Forms

Products for homes and commercial structures

with a nationwide network of

trained distributors, builders and consulting for do-it- yourselfers.

Albuquerque

, New Mexico.
---
Grating Pacific Inc.
Complete stock and fabrication of Innovative metal building systems & components
Oakland, California.
---

NYSTROM BUILDING PRODUCTS
Expansion joint covers, smoke vents, roof hatches,
access panels, floor doors, safety railings & louvers.
Brooklyn Park, Minnesota.
---
NUCOR
Steel Marion
Re-bar products.
Marion, Ohio.
---
CDS Cast Stone
Precast and Prestressed Concrete products.
Quincy, Florida.
---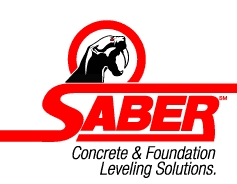 SABER Concrete & Foundation Leveling

Concrete Grinding, Concrete Raising, Foundation Piering and Stabilization.

Corona Del Mar, California.
---
CTI

Cutting Technologies Inc.

Contractor

Selective Demolition Projects - Diamond Wire Sawing, Diamond Core Drilling & Robotic Hammering.

Gloucester City, New Jersey.
---

BRIKMAT
Revolutionary brick laying material that strengthens walls,
improves ascetics and speeds the masonry process.
Willington, Crook Co., England.
---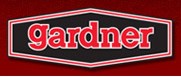 Gardner-Gibson protection from the elements

Manufacturer of roof sealants, foundation coatings, elastomeric caulks & adhesives.

Tampa, Florida.
---
Basement Technologies Busy Dog Basement Specialists
Specialist in waterproofing and basement finishing.
Brockton, Massachusetts.
---

Ez - Footings Aluminum Forming Systems
Ez - Flatwork & Ez - Tilt-up
West Jordan, Utah.
---
EZ Sleeve
The Best and and Quickest Method For Putting Holes in Poured Concrete.
Hudson, Massachusetts.
---
JPL Joist Pocket Liner
The Joist Pocket Liner®
pocket creates a pocket in concrete foundation walls.
Addison, Illinois.
---
Steel Detailing Company
Structural & miscellaneous detailing.
Oakland, California.
---
WEBAC Corporation
Concrete tools & solutions.
Santa Anna, California.
---
Vermont American
Highest quality power tool accessories, blades and bits.
Louisville, Kentucky.
---
The Window Bubble From the Dilworth Manufacturing Company
Super-strong 3/16" Plexiglas® Acrylic plastic,
Window Bubbles are custom-made to fit your window wells.
Honey Brook, Pennsylvania.
---
Atlas Fasteners
Designing & manufacturing fasteners for construction.
A
shland,
Ohio.
---
MAINE DECK BRACKET
Hardware attachments for stairs, Decks, signs, porches, or any other appendage to buildings & structural uses.
Alfred, Maine
---
SteelCrete Simple Building Systems Inc.
The next generation concrete & steel building system.
San Diego, California.
---
CMC

Steel Group

Fabricator of structural steel components for construction.

Seguin, Texas.
---

GRK Fasteners The Industry's toughest fasteners
Concrete, Wood, Metal & Plastic.
Committed to manufacturing and supplying high quality multi-purpose screws and fasteners.
Thunder Bay, ON, Canada / Solon, Ohio.
---
ACI American Concrete Institute
advancing concrete knowledge since 1904
99 chapters and 20,000 members spanning 108 countries.
Farmington Hills, Michigan.
---
---
---
USArchitecture.com Copyright © 1999 US Architecture Inc. All Rights Reserved.
"USArchitecture.com." is a registered trade name of U.S. Architecture Inc.
Republication or re-dissemination of this site's content is expressly prohibited without the written permission of US Architecture Inc.
Terms of use: Linked sites are not under the control of , US Architecture Inc.
US Architecture Inc. is not responsible for the content of any linked site, any link contained
in a linked site, or any changes or updates to such sites. By using this web site you agree to do so at your own risk,
you understand that the products or services offered at linked sites are not the responsibility of US Architecture Inc.
This Website is upgraded Daily,
Visit these pages again soon and browse new online listings