CERAMIC NATURAL STONE GLASS COMPOSITE WOOD
TILE FLOORING Tools Fasteners
Restoration
Renovation
Maintenance
Kitchen Bath Bedroom Dining Room Office Tenant Finish
Adhesives Caulk Flashing Molding Millwork Hard Wood Lumber Plywood Paneling
Concrete Coatings & Finishes Underlayment's Resilient Floors Laminate Floors Floor Mats Rugs
Carpeting Tile Flooring Mosaics Soft Wood Flooring In-door Flooring Out-door Flooring Sports Surface
Hard Wood Flooring
Stone Flooring
Floor Joist / Truss
Steel Decking
Decks
Patios
Pavers
Hardscapes
---
Crossville STUDIOS Tile & Stone and Design Materials

You design incredible spaces. We make incredible tile.

As the distribution division of Crossville products.... We are here to assist and help in any way.

Our knowledgeable and passionate team is standing by to help you discover the ideal surface for your next project.

www.crossvillestudios.com

Crossville, Tennessee |

With twenty-six showroom locations throughout Alabama, Colorado, Florida, Georgia, North Carolina, Nevada, Oklahoma and Texas
---
CROSSVILLE TILE & STONE PRODUCTS MANUFACTURER

You design incredible spaces. We make incredible tile.

We manufacture and source high quality porcelain tile panels, countertops,

porcelain tile, ceramic tile, natural stone, and glass tile for commercial and residential use.

Crossville, Tennessee | America's Largest Domestic Porcelain Stone Tile Manufacturer
---

CUSTOM BUILDING PRODUCTS a QUIKRETE® company
TILE & FLOORING INSTALLATION SYSTEMS
North America's leader in flooring preparation products and flooring
systems for tile and stone installations on residential and commercial projects.
www.custombuildingproducts.com
Huntington Beach, California | North America's #1 Grout Just Got Better! POLYBLEND PLUS!
---
Warmboard
hydronic radiant floor heating panels
A NEW LEVEL OF COMPFORT
The premier radiant heating system.
Experience an environment unparalleled in response, energy savings and comfort.
Aptos, California | Easy to install and unmatched in performance... Complete with boiler, thermostats and pre-commissioned controls.
---
DAVID ALLEN COMPANYstone fabrication since 1920
The nation's most capable and respected marble, granite, tile, and terrazzo contractor.
Raleigh, North Carolina | Washington, DC | Miami, Florida | Lexington, South Carolina | Birmingham, Alabama
---
American Olean wall & floor tile
Ceramic, porcelain, glass & natural stone.
Dalton, Georgia.
---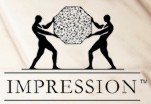 Impression
Importers and fabricators of fine French Limestone's.
Torrance, California.