LANDSCAPING - GARDENING | CIVIL CONSTRUCTION
Architects
Landscapers
Environmental
Solar
Greenhouses - Sunrooms - Conservatories Fountains Statuary Planters Gardening
Nurseries Irrigation Maintenance Fertilizers Soil Rock Aggregates
Shoring Forming Piling Heavy Equipment Site Development Gates Fences
Landscape Tools Hardscapes
Water Features
Shade
---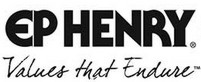 EP HENRY IS HARDSCAPING founded in 1903
DIY INSPIRATION PREPARATION INSTALLATION
The next generation of Hardscaping is here.
Pavers, Patio Stone, Fireplace, Retaing Wall, Steps & Cap Stone.
Woodbury, New Jersey | There is only one name in Hardscaping you can trust - with over 100 years of excellence…EP Henry.
---
Robinson Flagstone PENNSYLVANIA FLAGSTONE

NATIONAL SUPPLIER OF PENNSYLVANIA FLAGSTONE SINCE 1919

Blue - gray natural Cleft PA flagstone, thermal paving, wall coping, treads, caps,

pool coping, rustic stepping stones, dry stack wallstone, edge treatments. hearths and mantels.

Fort Washington, Pennsylvania | Ideal for both indoor and outdoor applications, in commercial settings or in any residence.
---
PAVESTONE Creating Beautiful Landscapes®
Upgrade your backyard with classic stepping stones available in a variety of styles
Pave stones, retaining walls, edgers, patio stones and erosion control systems.
Dallas, Texas | a QUIKRETE® company
---

The
QUIKRETE
®
Companies
What America's Made Of.®
PROFESSIONAL AND DIY CONCRETE MASONRY PRODUCTS
Hundreds of professional-grade and consumer products,
The largest manufacturer of packaged concrete and cement mixes in North America.
Atlanta, Georgia | 250 facilities in the U.S., Canada, Puerto Rico and South America
---
LUCK STONE IGNITING HUMAN POTENTIAL
Engineering the Groundwork for Better Living
Environmental performance products that filter storm water,
protect the land and shore, support plant growth and optimize playing field surfaces.
Manakin Sabot, Virginia | LUCK COMPANIES • LUCK STONE • LUCK REAL ESTATE VENTURES
---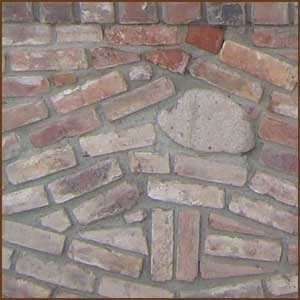 GAVIN Historical Brick
antique brick and stone shipped nation wide
National supplier of antique brick
for residential, landscaping, and commercial projects.
Iowa City, Iowa.
---

TRUEGRID

True to your project. True to the environment

The future of sustainable parking now

World;s strongest permable paver. Drive on suface, water storage below.

Houston, Texas.
---
AMERICAN STONE BUILD IT BEAUTIFUL
Natural and manufactured stone products.
Water feature products and accessories, ground covers, and more!
Manufacture & Genuine Thin Stone Veneer.. Flagstone... Xeriscape + Aquascape.
Visit any of our retail locations!... SALT LAKE CITY, UT • SUNSET, UT • LEHI, UT • HEBER CITY, UT • VANCOUVER, WA
---
S. McClain
Stone & Flatbed Trucking Services
Natural rock for landscape design, architects, landscaping
nurseries
and contractors.
S. McClain, Inc. trucks your stone to any place in 42 states.
Tunkhannock
, Pennsylvania.
---
King Quarry
Natural Stone Products
Landscapes/Hardscapes - Dimensional/Architectural - Aggregates.
Sugar Camp, Wisconsin.
---
TELLURIDE STONE COMPANY
Natural Interior Stone, Exterior Wall & Landscaping Stone Products.
Telluride & Denver, Colorado.
---
Nantucket Pavers
World famous fabricated ... blue stone pavers
Creating a bit of competition for Mother Nature.
Rehoboth, Massachusetts | we do have a large distributor network throughout the United States
---

High Plains Stone
Waterscapes, Boulders, Rock Reproductions.
Castle Rock, Colorado.
---
COLUMBIA
GREEN
TECHNOLOGIES
®
Innovative Green Roof Technology
comprehensive green roof, paver and amenity deck solutions
Our systems maximize plant health, stormwater retention and drainage.
The best green roof or amenity deck systems for your project, not a one-size-fits-all approach.
Tualatin, Oregon | comprehensive green roof solutions for a variety of situations
---
STAKER PARSON MATERIALS & CONSTRUCTION
Ready - Mix Concrete / Asphalt & Paving / Landscape Materials
Heavy Civil Construction Services, Rock, Aggregates, Roads and Site Development.
Ogden, Utah | landscape centers located in Ogden, Lehi and Salt Lake City | call 888-90-ROCKS
---
METRO

BRICK

From IRONROCK - Brick & Tile makers since 1866
ARCHITECTURAL THIN BRICK
www.ironrock.com
Canton, Ohio.
---
Terra Aqua Inc. wire & stone retaining walls
Gabions & Reno Mattresses constructed
with care, creating visually pleasing structures
.
Fort Smith, Arkansas.
---

CORALSTONEUSA

Natural coral stone for pool decks and wall veneer.

Miami, Florida.
---
MBW INC.
COMPACTION AND CONCRETE CONSTRUCTION EQUIPMENT
Singer, Wisconsin.
---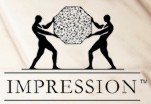 Impression
Importers and fabricators of fine French Limestone's.
Torrance, California.
---
Gecko Stone
Interlocking Concrete Pavers & Molds,
Modular Concrete Furniture Lightweight Composite Concrete Block.
Volcano, Hawaii.
---
American Slate

Natural slate products for roofing, flooring, walls, walks & roads.

Walnut Creek, California.
---
Madison Block & Stone
Granite, Landscape, Masonry & Architectural Stone
Madison, Wisconsin | Shipping across North America
---
COLDSPRING ® GRANITE COMPANY
End-to-end solutions that architects, landscape
professionals and contractors need for a worry-free experience with natural stone.
www.coldspringusa.com/Building-Materials/Earth-Measure/
Cold Spring, Minnesota.
---
GNoME Landscape Design and Masonry
Earth, integrity, honesty, respect, craftsmanship, and community
Design, landscape construction, masonry, maintenance and estate gardening.
Falmouth, Maine.
---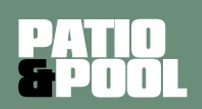 Indiana Limestone Company
Legendary limestone, fabrication, monuments, and raw materials.
www.indianalimestonecompany.com
Bedford, Indiana.
---

LANG STONE COMPANY

Americas oldest stone company.

For buildings, homes, landscapes and interiors.

Columbus, Ohio.
---
Architectural Stone from the H&K Group

Landscape Stone & Supplies - Architectural Stone

Douglassville, Pennsylvania.
---
LANE FOREST PRODUCTS
Ground cover, soil amendments, planting soils,
fertilizers, sod, natural rock and manufactured stone.
Eugene & Springfield, Oregon.
---
ROCK

WORKS LLC. Water Features / Landscape Design

Design build garden art and stone working.

Lake Orion, Michigan.
---
Mango Rocks
The ultimate Rock Display.
Tampa, Florida.
---
Bourget Bros Building Materials
Landscaping and masonry materials
Santa Monica, California.
---
Wadih Design & Construction, inc.
Custom Natural Cantera Stone, Copper, and Bronze design.
San Antonio, Texas.
---
KUSHLAN
Manufacturer of the Original Wheelbarrow Mixer.
Glendale, Washington.
---
PAVESTONE Improving Your Landscape
Pave stones, retaining walls, edgers, patio stones and erosion control systems.
Dallas, Texas.
---
Deltalok USA, LLC.
A simple, innovative solution for retaining wall, erosion control, slope stability,
bank protection/restoration, soil retention, earth wall and vertical garden applications
Ferndale, Washington.
---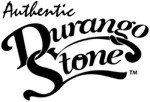 Durango Stone™ from World Wide Stone Corporation™
Natural stone for flooring & walls.
Scottsdale, Arizona | Durango, Mexico.
---
Pearl Landscaping LLC.

Residential Landscaping, Landscape Design, and Property Maintenance.

Albany & Wynantskill, New York.
---
NEAL RAGAN Construction

Sell and build segmental retaining walls, walkways, pools, driveways.

Belgard Concrete pavers and outdoor lighting and landscape lighting

.

Damascus, North Carolina.
---

Apex Custom Pools
Award winning custom pools and site development.
Leesburg, Virginia.
---
Pavement
Layers
Built by Pavement Professionals.
Create, Organize, Edit & Send Pavement Proposals,
www.pavementlayers.com
Cincinnati, Ohio.
---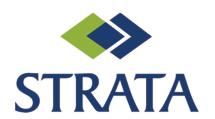 STRATA
manufacturer of polyester geogrids
Internal soil reinforcement for retaining walls, reinforced steep slopes, highway and
rail embankments, landslide repairs, landfills, dams, levees, temporary walls, and more.
Roswell, Georgia.
---
Southern Stone Natural Stone

Building stone, Limestone, Sandstone,

Mexican stone, Oklahoma stone & Water Features.

Donna

, Texas.
---
Cantera Maya International

Sculptures , fountains balustrades and adornments.

www.canteramaya.com.mx

Dzitya, Yucata

n, Mexico.
---
Rock & Water Creations, Inc.

Boulder castings, rock cliff panels and monuments

manufactured from construction-grade reinforced concrete or GFRC.

Fillmore, California.
---
SEYMOUR

QUALITY

TOOLS SINCE 1872

HARDWOOD & FIBERGLASS HANDLED TOOLS FOR HOME,

FARM, RANCH, COMMERCIAL & INDUSTRIAL APPLICATIONS .

Seymour, Indiana.
---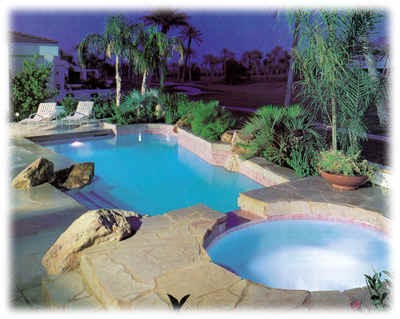 WaterWorks of Texas We build beautiful pools and spa's
We are a design and build company producing beautiful residential,
commercial and custom water walls for customers coast to coast.
Houston, Texas.
---
Hilfiker Retaining Walls
Erosion control, abutments & storage facilities.
Eureka, California.
---

Proto II
Retaining Walls
Post tension masonry retaining walls.
www.protoii.com
Los Angeles, California.
---
Materials Inc.
Architectural precast, planters, tables, barricades, bollards and signage.
Bernalillo

, New Mexico.
BUTTERFIELD
COLOR
Decorative Concrete Supplies
A full line of stamping tools, integral (powder and liquid) concrete coloring,
shake-on color hardeners, chemical stains, repair and stampable overlays, sealers and maintenance products.