CONCRETE | MASONRY - CEMENT
STUCCO Masonry Tools Exterior Walls
Restoration
Site Development Masons Concrete Contractors
PreCast Concrete Cast In Place Concrete Wall Panels Tilt-Up Cast Stone Stucco
Masonry Brick Block Rebar - Steel Anchors Prestress Concrete Post -Tension Concrete
Pre-Mix Bond Clean Epoxy Grout Patch Coating Finishes Sealers
Civil
Infrastructure
Asphalt
Aggregates
---
PINEAPPLE GROVE DESIGNS

YOUR SOURCE FOR ARCHITECTURAL ELEMENTS

Designer's Source for Sculpted Architectural Elements.

Sculpted design elements for architects, designers and project decision makers around the globe.

Boynton Beach, Florida |
---

Master Wall Building a Culture of Excellence
Quality Stucco, Coatings and Exterior Insulation and Finish Systems.
Midland, Fortson & Lithonia, Georgia | Sealy, Texas | Payson, Utah | Danville, Indiana
---
sto corp STUCCO SYSTEMS
Air and Moisture Barrier | Superior Wall Cladding | Premium Finishes & Coatings
Weather Resistance Inbound and Outbound Insulation | Drainage Systems
Atlanta, Georgia | Global Project Managers
---
The GALLEGOS Corporation made by hand... built with passion...
Stone • Masonry • Stucco • Plaster • Concrete • Marble • Granite • Stone Sales
We are proud to be family owned and operated since 1970.
We are passionate about hard work, craftsmanship, and attention to detail.
www.gallegoscorp.com
Denver, Vail and Aspen, Colorado | We have expert crews that travel throughout the United States | residential and commercial construction services
---

AMERIMIX HIGH QUALITY STUCCO AND MOTAR MIXES

Serving the commercial, industrial and residential markets.

Silo systems, mixing and delivery mortars, grouts & stucco to your jobsite.,

Charlotte, North Carolina
---
Stuc-O-Flex Exterior Wall Systems

Blastomeric Acrylic Finishes.

Redmond, Washington.
---
ClarkDietrich Building Systems

Exterior Finishing • Innovative Easy Embedment System™ (EES)

The innovator in the light gauge steel building industry.
www.clarkdietrich.com/products/Exterior%20Finishing
West Chester & Columbus, Ohio.
---

B
OSTON
V
ALLEY
TERRA COTTA
Recreating the Past... Shaping the Future.
The nation's most specialized US manufacturer of Architectural Terra Cotta.
Historical restoration, roof tile, wall panel, TerraClad™ rain screen systems.
www.bostonvalley.com
Orchard Park, New York | TERRAPRECAST® • GUASTAVINO TILE • TERRA COTTA MASONRY • UNITIZED SYSTEMS
---
LaHabra Stucco
Exterior and Interior walls finishes.
Anaheim, California.
---
EZG
®
EZ Grout
Corporation
Grout delivery systems, mortar mixers,
bracing systems and other labor saving equipment.
Waterford, Ohio.
---

WESTERN SPECIALTY CONTRACTORS 100 + YEARS
America's Master Craftsmen
in Building Restoration & Preservation.
www.westernspecialtycontractors.com
Saint Louis, Missouri | Coast to Coast
---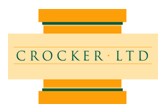 CROCKER
LTD
Architectural Conservation
Structural wall stabilization & repair, drainage systems, historic plasters & finishes.
Santa Fe, New Mexico.
---
Strawbale Construction
We have sprayed stucco/plaster on over 200 straw homes in Colorado,
New Mexico, South Dakota, Nebraska, Texas, Wyoming and Kansas
.
Jefferson County, Colorado.
An organization of 42 manufacturers with distribution to nearly every market in the United States.
Mendota Heights, Minnesota.
---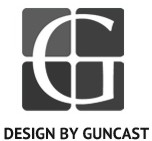 DESIGN BY GUNCAST

Exclusive Designs for Luxurious Swimming Pools
Offering a personalized swimming pool design and construction service.
Stunning swimming pools in unique spaces. Basements and moving floor swimming pools.
Sparta, New Jersey | innovative design & construction solutions to clients across the USA
---
EDISON COATINGS made in America
Masonry restoration products.
Plainview, Connecticut.
Standard and custom blended -
professional grade
concrete construction and restoration products including
dry cementitious powders, construction liquids, and aggregate fillers for epoxy resins
.
Insulated concrete sandwich wall system.
Tilt-Up, Pre Cast/ Prestressed, Modular Precast & Poured in Place.
Boone, Iowa.
---
SI Concrete Systems
Global leader in Fiber Reinforced Concrete.
Chattanooga, Tennessee.
---

Sierra Stone
Cast Stone with an ensemble of lightweight
companion products. A single source for architectural detailing.
Cincinnati, Ohio.
---
TXI Riverside Cement Texas Industries
For over 90 years worldwide suppliers of concrete products.
---
Utica Cast Stone Company Inc.
Balusters, columns, surrounds, bands, accents, steps & flower pots.
Brooklyn, New York.
---
CastleStone
Architectural Cast Stone & Masonry.
Orlando, Florida.
---
DAYTON SUPERIOR

Chemical and cement products, self-leveling floor systems, epoxy adhesives,

concrete care and seals, grouts, patches, cements, form release agents and decorative concrete systems.

Miamisburg, Ohio.