HEAVY CONSTRUCTION
STRUCTURAL STEEL Welding Tools Scaffolding Lifts Cranes Rigging
Metal Metal Buildings Metal Roofing Steel Contractors Structural Steel Structural Engineers
Vents Louvers Flashing Moulding Sheet Metal Ducts Culverts
Detailing Welding Framing Steel Decking Industrial Components Coatings & Insulation
Curtain Walls Stairs & Railing Gates & Fences Artistic Iron
---

BURGESS STEEL
Solutions to Unique Structural Design
Construction industry experts turn to Burgess for specialty steel
projects requiring quick response, in-depth coordination and on-time performance.
Englewood, New Jersey.
---
SDI NEW MILLENIUM BUILDING SYSTEMS
We're your nationwide resource for steel joists and decking.
New Millennium is a division of Steel Dynamics, one of the largest steel producers in America.
Salem, Virginia.
---
SME STEEL CONTRACTORS STRUCTURAL STEEL
The only Full Service Division 5 Company in America
One of the largest fabricators / erectors of structural steel in the United States
Salt Lake City, Utah & Pocatello, Idaho | Design-Assist • Design-Build • BIM | AISC CERTIFIED FABRICATOR and ERECTOR
---

CoreBrace superior seismic performance
Structural Steel Braces
Proven, proprietary buckling restrained brace systems.
West Jordan, Utah | Core Brace is an SME Industries, Inc. company
---
SME LOGISTICS
CONNECTING INSPIRING SPACES
Do You Have a Trucking Need We Can Help With?
We Transport the Components You Need to Build Inspiring Spaces
Salt Lake City, Utah | Specialists in Heavy Haul Transportation | SME Logistics is an SME Industries, Inc. company
---
DURAFUSE FRAMES Resilient. Efficient. Simple.
Patented fuse plate technology to protect the beams and
columns in buildings, making the buildings more resilient to severe earthquakes.
Salt Lake City, Utah | certified special moment frames | DuraFuse Frames is an SME Industries, Inc. company
---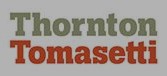 Thornton Tomasetti We embrace challenges to make lasting contributions.
Structural engineering, multidisciplinary building investigation &
restoration design.
Totally integrated design services for buildings with complex industrial and technological systems.
New York, New York | design services to clients worldwide on projects of every size and level of complexity
---
MARTIN / MARTIN CONSULTING ENGINEERS
Civil and structural engineering solutions for the full project lifecycle.
From concept and design through construction, maintenance, rennovation, restoration and deconstruction.
Colorado | Wyoming | New Mexico | California and beyond
---

STEELFAB

one of the nations largest AISC certified steel fabricators

A leading fabricator of structural steel in the U.S.

Outstanding customer service and on-time, on-budget delivery of a superior product.

Charlotte, North Carolina | 15 locations across the Southeast, Texas and Oregon
---
SCHUFF STEEL A DBM Global Company H2C portfolio NYSE: HCHC
North America's most trusted steel erector and fabricator.
We are able to perform the largest, most complex projects from coast-to-coast.
Pheonix, Arizona | nationwide footprint of fabrication shops and AISC Certified subfabricators
---

THE HARMAN GROUP ENGINEERING SERVICES
A highly experienced team of structural engineers with a diverse skill set.
at THG We focus on the whole building and a broad range of building types.
King of Prussia, Pennsylvania | New York, New York
---

walter p moore TAKING ON THE STORM

An international company of engineers, architects, innovators, and creative people

who solve some of the world's most complex structural and infrastructure challenges.

Houston, Texas | Emergency Response and Disaster Recovery: Helping Restore Operations 24/7/365
---

MIDWEST STEEL Safety • Quality • Relationships • Integrity • Innovation

Leading the steel industry with a new steel management culture.

Design / Build • Design / Assist • Steel Frabrication • Steel Erection • Virtural Construction

Detroit, Michigan | AISC CERTIFIED STEEL FABRICATOR
---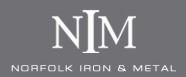 Norfolk Iron & Metal We put your success at the center of everything we do

Providing the highest-quality carbon steel products,

exceptional service, and on-time deliveries.

Norfolk, Nebraska | Durant, Iowa | Emporia, Kansas | Greeley, Colorado
---
Kinsley MANUFACTURING Design/Build General Contractor
STEEL FABRICATION, DETAILING & ERECTION.
York & Wyomissing, Pennsylvania / Timonium & Hagerstown, Maryland.
---
Munster Steel Co.,Inc.
Fabricators of structural and miscellaneous steel.
Munster, Indiana.
---
CARTEE-BERRY & Associates
Steel Detailing & Structural Engineering.
www.carteeberry.com
Florence, South Carolina.
---
PARAMOUNT Roll & Forming
Steel Metal Bending, Pipe, Square Tube and Beam Bending, Angle Rolling and Steel Forming.
Santa Fe Springs, California.
---
USW UNITED STRUCTURAL WORKS Inc.
Engineering, Detailing | Structural & Architectural Fabrication
Field Erection | CNC Machining, Cutting, Drilling
---
Virginia Tidewater International Inc.

Structural steel detailing and construction services.

Virginia Beach, Virginia.
---

HIRSCHFELD

INDUSTRIES Experience. Knowledge. Support. Financial Strength.

One of the largest fully integrated fabricators

of highly engineered structural steel components in North America.

San Angelo, Texas.
---
South Fork

Technologies

Fast Innovative Software for Steel Construction and Engineering Professionals.

Toutle, Washington.
---
The NanoSteel® Company

Nanotechnology based and environmentally friendly steel alloy solutions

that greatly increase the value of steel in most of today's industrial applications.

Providence, Rhode Island

.
---
MONARCH COMPANIES

Machining, Fabrication and Assembly since 1933

Your partner in complex machining and fabrication

requirements from prototype to production projects

Milwaukee, Wisconsin.
---
Steel Estimating Solutions

Steel Estimating Software

www.steelerectionbidwizard.com

Port St Luice, Florida.
---
MODUMETAL™
A revolutionary nanolaminated alloy that is stronger and lighter than steel
and will replace conventional metals and composites in many applications,
Seattle, Washington.
---
Hardesty & Hanover Established in 1887
PE
Bridge Engineering, one of the world's premier specialty engineering firms.
New York, New York.
---
AZCO Construction
Integrated Industrial Construction & Fabrication.
---
Trillium /
Perennial Contractors
Providing an array of subcontracting services.
Marine, Industrial, Commercial Craft and Trades People.
Chesapeake, Virginia.
---
Charleston Steel
A global leader in fabricating and warehousing steel products.
Dunbar, West Virginia.
---
HIGH STEEL STRUCTURES www.highsteel.com
Recognized as an industry leader in American steel, concrete, fabrication and erection business.
www.high.net/hii/resources/manufacturing/steelfabrication/
Williamsport, Pennsylvania.
---
ESI CONSTRUCTION Engineered Structures Inc.

Innovative Building Solutions

.

www.engineeredstructures.com

Portland, Oregon.
---
Harris

Machine Tools, Inc.
High quality metal machinery
An international leader in the used metalworking marketplace for over 25 years. Since 1979,
www.harrismachinetools.com
Houston, Texas.
---
Leed

Himmel

Industries Inc.

Custom Architectural Fabricated Products, Anodizing, Painting, and Industrial Extrusions.

Bristol, Connecticut.
---
Staley Steel Inc.

Engineering, structural steel fabrication.

Frisco, Texas.