ROOF | LANDSCAPING | CIVIL CONSTRUCTION
STORM WATER | DRAINAGE
Soil, Rock & Aggregates Concrete Masonry Stone
Trenching
Heavy Equipment
Irrigation
Nursery
Shoring Forming Poles & Piling
Gates & Fences
Hardscapes
Water Features
Shade | Fabric Structures
---
Oldcastle INFRASTRUCTURE ® GROUP Total Stormwater Management

Marine, Drainage, StormCapture Systems. Modular precast concrete

storage systems for stormwater detention, retention, infiltration and rainwater harvesting.

Auburn, Washington | INNOVATORS OF ENGINEERED BUILDING PRODUCT SOLUTIONS
---
FORTERRA Building Products Preparation is a Beautiful Thing
A leading manufacturer of drainage pipe & stormwater management
systems for a variety of water-related infrastructure applications.
www.forterrabp.com
Irving, Texas | more than 95 facilities, products available throughout the U.S. and Canada
---
EllingsOn Companies Trenchless Solutions | Irrigation | Drainage
Subsurface irrigation and controlled drainage,
gas line expansion and sewer repair, all on a national basis.
West Concord, Minnesota | Williston & Harwood, North Dakota
---
ADS ADVANCED DRAINAGE SYSTEMS

Drainage and surface water control.

Hilliard, Ohio.
---

CONTECH
Construction Products Inc.
A leading provider of site solution products
Bridges, drainage, retaining walls, sanitary sewer, stormwater,
erosion control and soil stabilization products.
West Chester, Ohio.
---
MAGNUS PACIFIC
ENVIRONMENTAL REMEDIATION • GEOTECHNICAL CONSTRUCTION • DEMOLITION • SEDIMENTS & WETLANDS
Sacramento, California | WA MT UT CO TX GA FL
---
Stormwater USA
Online stormwater training and certification.
Bentonville, Arkansas.
---
Propex GeoSolutions
A global leader in geosynthetic solutions for earth stabilization.
www.propexglobal.com/Geo-Solutions
Chattanooga, Tennessee.
---
Varicore Multi Flow
Groundwater management system.
Duluth, Minnesota.
---
REINFORCED EARTH ® Sustainable Technology
Recognized as the inventor and market leader in MSE
(Mechanically Stabilized Earth) retaining wall industry.
Reston, Virginia.
---
Prime Conduit, Inc. VYLON PIPE

Leader and innovator in the sewer market

HDPE

and Geothermal pipe and waste water products.

Cleveland, Ohio.
---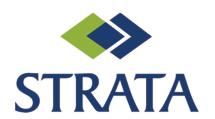 Strata Systems Inc.
manufacturer of polyester geogrids
Internal soil reinforcement for retaining walls, reinforced steep slopes, highway and
rail embankments, landslide repairs, landfills, dams, levees, temporary walls, and more.
Roswell, Georgia.
---
NIBCO
Fittings and pipe, irrigation systems,
full line PVC & ABS pipe, fittings, valves & actuation.
Elkhart, Indiana.
---
SASAKI ASSOCIATES

ASLA

AIA

PE

LANDSCAPE ARCHITECTURE • ARCHITECTURE • PLANNING • CIVIL ENGINEERING • URBAN DESIGN

Watertown, Massachusetts | a global company
---
SLUSSERS

we bring the land to life

Commercial landscaping services and heavy highway contractor partners.

Logansport, Indiana.
---
WRA, Inc.

Environmenttal Consultants

Mitigation and Conservation Banking

Biology Consulting | Stream & Marsh Restoration

California | Colorado
---
Watts Water Technologies, Inc.
Design, develop and manufacture valves and related products.
North Andover, Massachusetts | Innovative Water Solutions Since 1874
---

RectorSeal Corp.

A leading manufacturer of chemical specialty sealants

and other related products designed for professional tradesmen.

Houston, Texas.
---
ROOFMEADOW Green roof. For good.

Engineered to endure. Proven to perform. Guaranteed to last.

www.roofmeadow.com

Philadelphia, Pennsylvania.
---
MIFAB Manufacturing Inc.
Manufacturer of Engineered Plumbing Products.
Chicago, Illinois.
---
TORO

Count on it.

Residential and commercial lawn care equipment and sprinkler systems

.

Bloomington, Minnesota.
---

HALFF ASSOCIATES Engineers, Architects, Scientists
The practices of engineering and architecture are the
front line of influence on the natural world and its ecosystems.
Fort Worth, Houston, Mc Allen, Austin, Frisco & San Antonio, Texas.
---
Amerimulch
The best mulch equipment, systems, colorants and customer service.
Carson City Nevada & Twinsburg, Ohio.
---
Erosion Control Magazine

from FORESTER PRESS

The only magazine to focus on solutions to the

technological

and regulatory challenges of erosion and sediment control

.

Santa Barbara, California.
---
The Sustainable Site from FORESTER PRESS
Green Infrastructure and LID
www.foresterpress.com/fps_sustain.html
Santa Barbara, California.
---
Dirt Time Training from FORESTER PRESS
Education for erosion control and earning Continuing Education Units.
www.forester.net/training/index.html
Santa Barbara, California.
---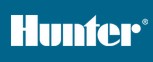 Hunter ® Industries IRRIGATION SPRIKLER SYSTEMS

Residential, Commercial & Golf Course Sprinkler Systems.
www.hunterindustries.com

San Marcos, California.
---
GEMPLER'S

Horticulture Supplies

Hand Tools, Work Clothing, Safety Gear and much more.

Janesville, Wisconsin.
---
Kimley-Horn and Associates, Inc.
Engineering Services | Environment & Technology | Place Making
Raleigh, North Carolina.
---
RainChains.com
Quality Rain Chains / Home Garden and Decor.
Canoga Park, California.
---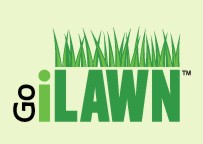 Go iLawn From GIS Dynamics
Search and view properties, measure surfaces and count objects by utilizing
high resolution imagery, actual property boundaries and a variety of measurement tools.
West Chester, Ohio.
---
AMERICAN HYDROTECH
Inc.
Sustainable design, waterproofing, roofing & garden roof assembly system.
Chicago, Illinois.
---
McKIM & CREED PE AIA

LANDSCAPE

ARCHITECTURE ENGINEERING GEOMATICS
North Carolina, Florida & Virginia.
---
rooflite®
Certified Green Roof Media.
Avondale, Pennsylvania.