Building Maintenance Demolition | Reclamation Fire | Automation Safety Security
Office Retail Residential Hospitality Healthcare Education Industrial Sports
Electrical Mechanical HVAC R Cabling Telecom Elevators & Escalators Renovation
Concrete
Steel
Glass
Tenant Finish
Masonry
Exterior Walls
Painting
Roofing
Restoration
---

HARDER MECHANICAL CONTRACTORS INC
Leading contractor for process piping systems,
industrial and mechanical equipment installations.
Portland, Oregon | Richmond, California | Salt Lake City, Utah | Phoenix, Arizona
---
A&D CONSTRUCTORS LLC Vision, Mission & Values
A reputable, quality-driven, turn-key fabrication
and field services company focused on safety, service and efficiency.
Evansville, Indiana | Industrial & Heavy Steel Lifting & Fabrication
---
Sterling BOILER & MECHANICAL LLC
Quality and timely service, performed in a safe manner,
Pipefitters and millwrights striving to be the standard of industrial contracting.
Evansville, Indiana | the tri-state area and now includes the entire United States
---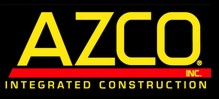 AZCO

Construction

Integrated Industrial Construction & Fabrication.

Appleton, Wisconsin.
---
FRUCHEY DON R. FRUCHEY INC.
Industrial equipment installation, steel construction,
custom steel fabrication, specialized hauling and equipment warehousing.
Fort Wayne, Indiana.
---
IRWIN Industries PASSION POWER PERFORMANCE
A full-service construction, maintenance, outage, turnaround and fabrication
companyserving the energy and industrial infrastructure markets in the United States since 1922.
California | Colorado | South Carolina
---
ZACHRY® GROUP
POWER ENERGY CHEMICALS
North America's pace-setter in turnkey construction, engineering, maintenance, turnaround
and fabrication services to the power, energy, chemicals, manufacturing and industrial sectors.
San Antonio, Texas | INTERNATIONAL DESIGN, FABRICATION, CONSTRUCTION, MAINTENANCE
---
BRAHMA GROUP INC INDUSTRIAL CONTRACTOR
a national workforce that's diverse and highly skilled
AGILITY IN SERVICE. PRECISION IN EXECUTION. PRIDE IN PRODUCT.
WORLD CLASS INDUSTRIAL CONSTRUCTION, PROJECT MANAGEMENT AND MAINTENANCE
Salt Lake City, Utah | Mesa, AZ • Ridgecrest, CA • San Diego, CA • Gonzales, LA • Elko, NV • Pasadena, TX
---
FAITH TECHNOLOGIES INC.
ELECTRICAL CONTRACTOR
A Design-Builder, maximizing quality, safety, and efficiency by providing
electrical design, engineering, implementation, and site management all under one contract.
Menasha, Wisconsin | 20 national locations |
licensed in more than three quarters of the 50 states
---
ROBBINS & MORTON BUILDING WITH PURPOSE
HEALTHCARE • GOVERNMENT • COMMERCIAL • POWER & INDUSTRIAL
www.robinsmorton.com
Birmingham · Charlotte · Dallas · Huntsville ·
Miami · Nashville · Orlando · Raleigh-Durham · Spartanburg
---

BURNS & McDONNELL PE
"where we welcome fearless dreamers"
Engineering, Architecture, Construction, Environmental and Consulting Solutions.
www.burnsmcd.com
Kansas City, Missouri | more than 30 offices across the nation and around the world.
---
CB&I

A World of Solutions

PE

Chicago Bridge & Iron Company

NET Power technology could revolutionize the power industry

The most complete energy infrastructure focused company in the world.

www.cbi.com

The Woodlands, Texas | The Hague Netherlands
---
JACOBS It's about trusted relationships.
Diverse providers of technical, professional construction services,
Architecture, engineering, construction, operations and maintenance,
Dallas, Texas | We're global. And we're local
---
PCL CONSTRUCTION
Buildings, Heavy Civil and Industrial Construction
Partners who are passionate about what we do and our partners' success.
Alberta Canada, Denver, Colorado, the Caribbean, and Australia.
---
KINSLEY CONSTRUCTION COMPANY
SITEWORK | CUSTOM PROJECTS | HEAVY HIGHWAY/ BRIDGE
York, Pennsylvania | mid-Atlantic region from Virginia to New York.
---
Walbridge 'Built for Good' - From the Beginning
Founded in 1916 in Detroit, we have grown to
become one of America's largest privately owned construction companies.
Detroit, Michigan.
---
Automation Solutions of America
As a hardware and software systems integrator, we provide entire
turnkey project solutions or individualized automation building blocks - whatever the need. .
Beloit, Wisconsin | a subsidiary the Morse Group of Companies
---
BRACE

INDUSTRIAL GROUP First and Foremost: Safety

Integrated and diversified industrial services. A National footprint.

Well-trained, highly skilled and experienced crafts, supervision and project management teams.

Houston, Texas | Louisiana | Georgia | Florida | Iowa | Nebraska | North Dakota
---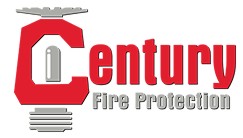 CENTURY Fire Protection

SPRINKLER • ALARM • HAZARDS • EXTINUISHERS

We design, fabricate, install and maintain complete fire protection systems.

www.centuryfp.com

GEORGIA | ALABAMA | FLORIDA | TEXAS | TENNESSEE | NORTH CAROLINA | SOUTH CAROLINA
---
O'NEAL EPC Contractor PLAN. DESIGN. CONSTRUCT.

Manufacturing Engineering & Construction Company

Greenville, South Carolina.
---
STRUCTURAL A Structural Group Company National Specialty Contractor
Concrete Repair, Corrosion Control & Protection, Building Envelope Restoration,
Moisture Control & Waterproofing, Historic Preservation, Equipment & Pump Foundations, Fireproofing.
Hanover, Maryland | 15 National locations, Dubai & Abu Dhabi
---

BLUEGRASS COMPANIES

A specialized concrete cutting and demolition contractor / products.

Construction engineering, project management broad range of clients and projects.

www.bluegrassbit.com

Greenville, Alabama,
---
GRAYCOR Construction
A leader in over 20 construction markets since 1921.
A Leading North American Builder of Commercial and Industrial Facilities.
Homewood, Illinois.
---
COOLTEK Cooling Tower Repair Specialists

Years of repair specialization have maximized our knowledge

and expertise about the specific requirements unique to cooling towers.

Hillsboro, Oregon | Serving Oregon, Washington, California and Idaho
---

Service Tech Cooling Towers New Towers | Parts & Service
STCT can provide your company with the knowledge, expertise,
and service you have come to expect from an industry leader.
Chickasha, Oklahoma.
---

PRIMUS

BUILDERS INC Refrigerated Warehouse Specialists

Specialized Turn-key Design & Construction Services, to the cold storage,

distribution, food and beverage, medical device and sterilization industries.

Woodstock, Georgia | Primus Design Services, LLC | Primus Builders, Inc. | Primus Thermal
---
ENERFAB Tank Fabrication, process piping & special products
Power, utility, food, beverage, chemical & pharmaceutical industries.
Cincinnati, Ohio.
---
IDC Industrial Door Contractors, Inc.
Hangar and Blast Door services taking your project from design through installation..
Columbia, Tennessee.
respected employee owned construction companies.
Omaha, Nebraska | North America, Australia.