---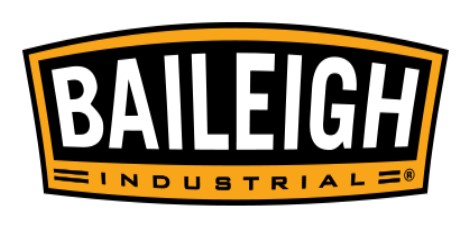 BAILEIGH INDUSTRIAL®
Precision. Performance. Perfection.
HIGH PERFORMANCE METALWORKING & WOODWORKING MACHINERY
Our commitment to customer service continues after each sale.
Cutting-edge designs using only the best parts and materials to handle maximum capacities with ease.
Manitowic, Wisconsin |
For 17 years, we've created machines that increase productivity, day in, day out, delivering repeatable quality results.
---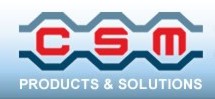 CSM
Commercial Siding and Maintenance
Metal roofing, siding, mouldings, flooring and decking.
Fiberglass panels, skylights and guttering systems.
Houston, Texas.
---
SHADE

S

TRUCTURES

Shade the Sun - Keep the Fun

Shade Structures is the leading shade company in the United States.

www.shadestructures.net

from USAShade

Costa Mesa, California.
---

SUN
PORTS
"shade solutions for everything under the sun
"
Offering a variety of pre-engineered and custom shade structures.
www.sunports.com
from USAShade
Dallas, Texas.
---
Big Timberworks

Inc.

Timber Frame Mill.

Gallatin Gateway, Montana.
---
HAYWARD So You Can Build

™

Dependable suppliers of products, services and solutions to the construction market.

Monterey, California. 7 CA locations.
---
Kinsley MANUFACTURING Design/Build General Contractor
STEEL FABRICATION, DETAILING & ERECTION.
York & Wyomissing, Pennsylvania / Timonium & Hagerstown, Maryland.
---
Unadilla laminated Products
Manufacturer of laminated arches and beams.
Unadilla, New York.
---
CONSERVATEK

ARCHITECTURAL SYSTEMS

Design and engineering of clear-span aluminum framing systems

that can be used for support of many types of cladding materials

such as glass, aluminum panels, fabric and built-up roofs.

Conroe, Texas.
---
Steel Form Products Inc.

Wall panels, floor trusses, structural steel studs & light gauge steel roofs.

Hobart, Indiana.
---

Midland Engineering Architectural Roofing & Restoration
Slate, Tile, Low Slope & Metal Roofing. "Above and Beyond".
South Bend, Indiana.
---
SP FAB Company
Suppliers of fabricated structural steel components for the construction industry.
Madison Heights, Michigan.
---
PrecisionCraft

Log & Timber Homes

Premiere designer and producer of fine log homes and timber frame.

Meridian, Idaho.
---
THOR Systems Inc.
"The helper of roofers", TOOLS, construction links.
Kingston, Pennsylvania.
---
NUCOR

Building Systems

Design & manufacturer of metal buildings, light gauge

steel truss systems and fabricated heavy structural steel.

Waterloo, Indiana.
---
Chestnut Oak Company
Timber Frame & Historic Restoration
West Suffield, Connecticut.
---
Battic Door Insulating Products
Manufacture and distributor of air-leakage control
& energy conservation products for the fireplace and the pull-down attic stair.
Mansfield, Massachusetts.
---
Post & Beam Homes
"Traditions that outlast generations."
East Hampton, Connecticut.
---
Precision Buildings
Custom Structural Steel Design and Fabrication
A leading supplier of Steel Buildings and Steel Building Components.
Mississippi Company, National Supplier.
---

DryFlekt® Products, Inc. Engineered Preformed Flashings

DryFlekt® Kick-Out Diverter Flashing is an industry proven

reliable product designed to eliminate water intrusion at roof-to-wall

intersections

for residential and light commercial construction, new and retrofit applications.

Mount Kisco, New York.