HVAC Sheet Metal Ducts Mechanical
Pipe
Detailing Framing Steel Decking Industrial Components Mechanical Coatings & Insulation
Curtain Walls
Stairs
Railing
Gates
Fencing
Artistic Iron
---

MIDWEST STEEL Safety • Quality • Relationships • Integrity • Innovation

Leading the steel industry with a new steel management culture.

Design / Build • Design / Assist • Steel Frabrication • Steel Erection • Virtural Construction

Detroit, Michigan | AISC CERTIFIED STEEL FABRICATOR
---
W&W | AFCO STEEL
UNRIVALED CUMULATIVE ABILITY
Providing services to fit any project size or degree of complexity,
offering complete turnkey design, fabrication, and erection capabilities.
HQ in Oklahoma City & Little Rock with six National production facilities, Strategically and Economically Positioned
---

HIRSCHFELD INDUSTRIES

W&W | AFCO STEEL

One of the largest fully integrated fabricators

of highly engineered structural steel components in North America.

San Angelo, Texas | Experience. Knowledge. Support. Financial Strength
---
A&D CONSTRUCTORS LLC The TRAYLOR Family of Companies
A reputable, quality-driven, turn-key fabrication
and field services company focused on safety, service and efficiency.
Evansville, Indiana | Nationwide Industrial Heavy Lifting & Fabrication
---
STEEL AMERICA HOME TO THE BEST CRAFTSMAN IN THE BUSINESS

Cutting Edge Technology and a Rich History.

One of the largest fabrication and maching centers in the Mid-Atlantic region.

Norfolk, Virginia | DELIVERING BY BARGE TRUCK OR RAIL
---

FOUGHT & COMPANY INC Complex Steel Fabrication

We operate one of the largest single steel fabrication

facilities in the Pacific Northwest, with a rich history and diverse portfolio of projects.

Tigard, Oregon | AISC CERTIFIED FABRICATOR
---
SDI NEW MILLENIUM BUILDING SYSTEMS
Your nationwide resource for the broadest range of custom -
engineered structural steel, BIM design, manufacturing, and building systems supply.
www.newmill.com
Fort Wayne, Indiana | Salem, Virginia | a SDI Steel Dynamics company
---
SDI

Steel Dynamics Inc.

A major contributor to environmental stewardship.

One of the largest domestic steel producers and metals recyclers in the United States.

Fort Wayne, Indiana | Salem, Virginia
---
SDI OmniSource THE BEST IN METALS RECYCLING
Metal recycling for cash at a location near you
BUSINESS to BUSINESS and GENERAL PUBLIC, AT OMNISOURCE, WE'VE GOT YOU COVERED
www.omnisource.com
Fort Wayne, Indiana | more than 70 U.S. scrap collection and processing facilities | a SDI Steel Dynamics company
---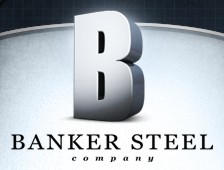 BANKER STEEL Award Winning Structural Steel Fabricatoror

Technology, innovation, quality & long term relationships.

Providing fabricated structural steel for the entire east coast.

Lynchburg, Virginia | AISC CERTIFIED FABRICATOR | TRUST AS STRONG AS STEEL
---

STEELFAB INC
A leading fabricator of structural steel in the U.S.
With over 600 employees in 13 locations across the Southeast,
Charleston, Florence & York, South Carolina | McKinney, Texas
Charlotte & Raleigh North Carolina | Atlanta & Dublin, Georgia | Washington DC.
---
MAX WEISS Co INC setting the curve in excellence
Among the largest, most recognized suppliers of high
quality curved structural steel & formed metal products.
Milwaukee, Wisconsin.
---
MAJESTIC STEEL USA A History of Innovation
Galvanized Steel • Galvannealed • Galvalume® • Aluminized Steel
Cold Rolled Steel • Phosphatized / Bonderized Steel • Stainless Steel • Pre-Paint
Clevland, Ohio | Houston & Dallas, Texas | Atlanta, Georgia | Tulsa, Oklahoma
---
Kinsley MANUFACTURING Design/Build General Contractor
STEEL FABRICATION, DETAILING & ERECTION.
York & Wyomissing, Pennsylvania / Timonium & Hagerstown, Maryland.
---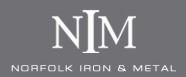 NIM NORFOLK IRON & METAL

We put your success at the center of everything we do

Providing the highest-quality carbon steel products, exceptional service, and on-time deliveries.