HEAVY STEEL CONSTRUCTION / INDUSTRIAL
STEEL | IRON WORK Welding Tools Scaffolding Lifts Cranes Rigging SAFETY
Metal Metal Buildings Metal Roofing Steel Contractors Structural Steel Structural Engineers
HVAC Sheet Metal Ducts Mechanical
Pipe
Detailing Framing Decking Industrial Components Mechanical Coatings & Insulation
Floor Truss
Curtain Walls
Stairs
Railing
Gates
Fencing
Artistic Iron
Roof Truss
---

STEELFAB

one of the nations largest AISC certified steel fabricators

A leading fabricator of structural steel in the U.S.

Outstanding customer service and on-time, on-budget delivery of a superior product.

Charlotte, North Carolina | 15 locations across the Southeast, Texas and Oregon
---
SDI NEW MILLENIUM BUILDING SYSTEMS
Your nationwide resource for the broadest range of custom -
engineered structural steel, BIM design, manufacturing, and building systems supply.
Fort Wayne, Indiana | Salem, Virginia | a SDI Steel Dynamics company
---
SDI Steel Dynamics
A major contributor to environmental stewardship.
One of the largest domestic steel producers and metals recyclers in the United States.
Fort Wayne, Indiana | Salem, Virginia
---
SDI OmniSource THE BEST IN METALS RECYCLING
Metal recycling for cash at a location near you
BUSINESS to BUSINESS and GENERAL PUBLIC, AT OMNISOURCE, WE'VE GOT YOU COVERED
www.omnisource.com
Fort Wayne, Indiana | more than 70 U.S. scrap collection and processing facilities | a SDI Steel Dynamics company
---
SME STEEL CONTRACTORS STRUCTURAL STEEL
The only Full Service Division 5 Company in America
One of the largest fabricators / erectors of structural steel in the United States
Salt Lake City, Utah & Pocatello, Idaho | Design-Assist • Design-Build • BIM | AISC CERTIFIED FABRICATOR and ERECTOR
---
SCHUFF STEEL A DBM Global Company H2C portfolio NYSE: HCHC
North America's most trusted steel erector and fabricator.
We are able to perform the largest, most complex projects from coast-to-coast.
Pheonix, Arizona | nationwide footprint of fabrication shops and AISC Certified subfabricators
---
NUCOR
BUILDING SYSTEMS

The largest steel recycler in North America
Custom - Engineered Steel Building System Manufacturer.
Light gauge steel truss systems and fabricated heavy structural steel.
Waterloo, Indiana | Swansea, South Carolina | Terrell, Texas | Brigham City, Utah.
---
BANKER STEEL Award Winning Structural Steel Fabricator
AISC CERTIFIED FABRICATOR | TRUST AS STRONG AS STEEL
Simple Relationships, Complex Projects. That's the Strength of Banker Steel.
Lynchburg, Virginia, New York, New Jersey, Florida | Providing fabricated structural steel for the entire east coast
---

Zekelman Industries STRENGTH. INNOVATION. SERVICE.
STRUCTURAL TUBING • MECHANICAL TUBING • FENCING • PIPE • CONDUIT • PILING
We're manufacturing a stronger future, construction systems that allow you to build stronger.
Chicago, Illinois | A leader in modular building and construction innovations
---

CoreBrace superior seismic performance
Structural Steel Braces
Proven, proprietary buckling restrained brace systems.
West Jordan, Utah | Core Brace is an SME Industries, Inc. company
---
SME LOGISTICS
CONNECTING INSPIRING SPACES
Do You Have a Trucking Need We Can Help With?
We Transport the Components You Need to Build Inspiring Spaces
Salt Lake City, Utah | Specialists in Heavy Haul Transportation | SME Logistics is an SME Industries, Inc. company
---
DURAFUSE FRAMES Resilient. Efficient. Simple.
Patented fuse plate technology to protect the beams and
columns in buildings, making the buildings more resilient to severe earthquakes.
Salt Lake City, Utah | certified special moment frames | DuraFuse Frames is an SME Industries, Inc. company
---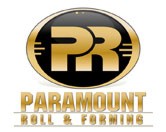 PARAMOUNT ROLL & FORMING WE BEND STEEL
Steel Metal Bending, Pipe, Square Tube
and Beam Bending, Angle Rolling, Steel Forming.
Santa Fe Springs, California.
---
STEEL AMERICA
HOME TO THE BEST CRAFTSMAN IN THE BUSINESS
Cutting Edge Technology and a Rich History.
One of the largest fabrication and maching centers in the Mid-Atlantic region.
Norfolk, Virginia | DELIVERING BY BARGE TRUCK OR RAIL
---

MIDWEST STEEL Safety • Quality • Relationships • Integrity • Innovation
Leading the steel industry with a new steel management culture.
Design / Build • Design / Assist • Steel Frabrication • Steel Erection • Virtural Construction
Detroit, Michigan | AISC CERTIFIED STEEL FABRICATOR
---
W&W | AFCO STEEL
UNRIVALED CUMULATIVE ABILITY
Providing services to fit any project size or degree of complexity,
offering complete turnkey design, fabrication, and erection capabilities.
HQ in Oklahoma City & Little Rock with six National production facilities, Strategically and Economically Positioned
---

HIRSCHFELD INDUSTRIES
W&W | AFCO STEEL
One of the largest fully integrated fabricators
of highly engineered structural steel components in North America.
San Angelo, Texas | Experience. Knowledge. Support. Financial Strength
---
A&D CONSTRUCTORS LLC The TRAYLOR Family of Companies
A reputable, quality-driven, turn-key fabrication
and field services company focused on safety, service and efficiency.
Evansville, Indiana | Nationwide Industrial Heavy Lifting & Fabrication
---

FOUGHT & COMPANY INC Complex Steel Fabrication
We operate one of the largest single steel fabrication
facilities in the Pacific Northwest, with a rich history and diverse portfolio of projects.
Tigard, Oregon | AISC CERTIFIED FABRICATOR
---
MAX WEISS Co INC setting the curve in excellence
Among the largest, most recognized suppliers of high
quality curved structural steel & formed metal products.
Milwaukee, Wisconsin.
---
MAJESTIC STEEL USA A History of Innovation
Galvanized Steel • Galvannealed • Galvalume® • Aluminized Steel
Cold Rolled Steel • Phosphatized / Bonderized Steel • Stainless Steel • Pre-Paint
Clevland, Ohio | Houston & Dallas, Texas | Atlanta, Georgia | Tulsa, Oklahoma
---
Kinsley MANUFACTURING Design/Build General Contractor
STEEL FABRICATION, DETAILING & ERECTION.
York & Wyomissing, Pennsylvania / Timonium & Hagerstown, Maryland.
---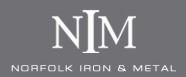 NIM
NORFOLK IRON & METAL
We put your success at the center of everything we do
Providing the highest-quality carbon steel products, exceptional service, and on-time deliveries.
Norfolk, Nebraska | Durant, Iowa | Emporia, Kansas | Greeley, Colorado
---
WALTER Surface Technologies Inc.
FOR THE METALWORKING PROFFESIONAL
ABRASIVES • TOOLING • WELDING • BLENDING • CUTTING • FINISHING • SAFETY
Pointe-Claire, Qubec Canada | Bio-Circle Environmental Solutions
---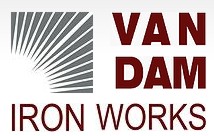 VAN DAM Iron Works

Manufacturer of structural steel, metal stairs, railings.

Miscellaneous Metals and Structural Steel Since 1930.

Grand Rapids, Michigan.
---
CANAM GROUP / STEEL CORP. Developing Better Building Solutions
Building construction, structural steel construction and bridge construction.
Integrated Design, Fabrication and Customized Products for the North American construction industry.
www.canamgroupinc.com
Saint-Georges, Québec Canada | Point of Rocks, Maryland | Judetul Brasov, Romania | Kolkata, India
---
KODIAK STEEL HOMES
Steel house kits with bolt-together red iron framing.
North Little Rock, Arkansas.
---

BURGESS STEEL
Solutions to Unique Structural Design
Construction industry experts turn to Burgess for specialty steel
projects requiring quick response, in-depth coordination and on-time performance.
Englewood, New Jersey.
---
HIGH ® STEEL STRUCTURES

Recognized as an industry leader in American steel,

concrete, fabrication heavy haul transport and structural erection business.

Williamsport, Pennsylvania | The HIGH ® COMPANIES High Industries Inc.
---
MUNSTER STEEL Co. INC
Nothing is too simple or too complex
Fabricators of structural and miscellaneous steel.
Munster, Indiana | AISC CERTIFIED FABRICATOR
---
Francis A. Lee Company
Structural steel fabrication, steel erection and facade restoration.
Syosset, New York.
---
GATORBRIDGE
Gator Bridge designs and manufactures prefabricated and
custom aluminum pedestrian bridges that define functionality, low maintenance, and value.
Atlanta, Georgia.
---
The NanoSteel® Company
Nanotechnology based and environmentally friendly steel alloy solutions
that greatly increase the value of steel in most of today's industrial applications.
Providence, Rhode Island.
---
MODUMETAL™
A revolutionary nanolaminated alloy that is stronger and lighter than steel
and will replace conventional metals and composites in many applications,
Seattle, Washington.
---
CD COLLETI DESIGN

Functional Metal Art

Custom Wrought Iron Gates, Doors,

Railings and Fence by Colletti Design.

Scottsdale, Arizona.
---
LEXICON CONSTRUCTION & FABRICATION
Facilities construction. manufacturer of steel products,
industrial components, machinery and process equipment.
Little Rock & Blytheville, Arkansas.
---
MONARCH Machining, Fabrication and Assembly
Your partner in complex machining and fabrication
requirements from prototype to production projects.
Milwaukee, Wisconsin | since 1933
---
EBP
Engineered Building Products
Architectural metalwork / structural steel.
www.engineeredbuildingproductsinc.com
Bloomfield, Connecticut.
---
Midwest Industries
Steel Fabrication, Machining & Industrial Sales.
Bozeman, Montana.
---
EGGER STEEL
EST. 1946
Steel fabrication & construction services.
It's one thing to be a master of the trade.... It's another to be a champion of the client.
Sioux Falls, South Dakota.
---
Charleston Steel
A full service value added Steel Service Center.
A global leader in fabricating, warehousing & shipping steel products.
Dunbar

,

West Virginia | AISC CERTIFIED STEEL FABRICATOR
---
Apex Iron
Custom design & fabrication of ornamental metals.
Everett, Massachusetts.
---

Lapeyre Stair

Inc.

Custom Built Steel Commercial & Industrial Stairs.

New Orleans, Louisiana.