NATURAL STONE | MASONRY

STONE

Masons Masonry Columns Countertops Statuary Fountains Retaining Walls

Pre Cast Concrete Cast In Place Concrete Wall Panels Tilt-Up Cast Stone Stucco

Masonry Roof Tiles

Pre-Mix Bond Clean Epoxy Grout / Patch Coating Finishes Sealers

Stone Flooring Interior Walls Exterior Walls Patios Hardscapes Soil Water Features Landscaping Stone & Pavers
---
The GALLEGOS Corporation made by hand... built with passion...
Stone • Masonry • Stucco • Plaster • Concrete • Marble • Granite • Stone Sales
We are proud to be family owned and operated since 1970.
We are passionate about hard work, craftsmanship, and attention to detail.
www.gallegoscorp.com
Denver, Vail and Aspen, Colorado | We have expert crews that travel throughout the United States | residential and commercial construction services
---
ENVIRONMENTAL STONEWORKS
Beautiful Stone Veneer… Installed
product design, manufacturing, installation and warranty

The only national manufacturer and installer of stone veneer.
Long recognized as an industry leader in experience and accountability.

Centennial, Colorado | Latest modern styles, both inside and outside the home and business
---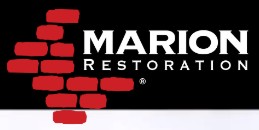 MARION RESTORATION

Restoration by MARION

one of the top masonry restoration and conservation firms in the country

Chicago, Illinois & Milwaukee, Wisconsin | For us, restoration is not just a job – it's a passion
---
ASC American Stone Company

Fabrication and installation of marble granite and natural stones.

A team of expert installers, passionate highly qualified professionals at every level.

Houston, Texas | ASC works primarily within the United States and we have also been involved with international projects.
---
Marble Stone Creations - Gregory Muller Associates

Interiors, architectural carving, mosaics and sculpture

.
Brooklyn, New York.
---
DAVID ALLEN COMPANY stone fabrication since 1920
The nation's most capable and respected marble, granite, tile, and terrazzo contractor.

Raleigh, North Carolina | Washington, DC | Miami, Florida | Lexington, South Carolina | Birmingham, Alabama
---

CAMBRIA® NATURAL QUARTZ SURFACES

Standout Beauty, With shimmering golds, walnut browns, and

other warm hues that add a welcoming new ambiance to your kitchen or bath and beyond.

Eden Parrie, Minnesota | Family Owned, American Made | Full Lifetime Warranty
---
MONTANA ROCKWORKS

Natural stone quarried right here in the Montana Rockies.

One of the largest suppliers of thin veneer, architectural and landscape stone in the region.

Kalispell & Bozeman, Montana | Natural Stone Thin Veneer used throughout North America
---
INDIANA CUT STONE The Leader in Limestone Fabrication

Expert stone carvings and perfectly matched

replacement limestone for renovation projects.

Bedford, Indiana | WOMEN OWNED - WBE
---
Dakota Granite®

Pavers, tile, flooring,countertops, curbing, barricades, bollards,

boulders, sills, caps, headers, keys, mantels, stairs & misc. accessories

Milbank, South Dakota.
---
Masonry Arts

Exterior & interior architectural stone fabrication & installation.

Bessemer, Alabama | Pensacola, Florida.
---
Green Mountain Soapstone

Direct Quarrier • Extra Large Slabs • North America's Soapstone Supplier.

www.greenmountainsoapstone.com

Castleton, Vermont.
---
FRESHWATER STONE

Our signature granite, Freshwater Pearl ™

Architectural stonework, stone construction & quarry operations.

Orland, Maine | LANDSCAPE AND BUILDING STONE SALES & FABRICATION
---

BELLA PIETRA DESIGN The beauty of stone
Countertops • Flooring • Lifestyle
Hawaii's premier natural stone company offering the best selection
and quality of natural stone materials for indoor and outdoor applications.
Honolulu, Kailua-Kona & Hilo, Hawaii .| a Hawaii Based Company with Global Reach
---
Indiana Limestone Company
Legendary limestone, fabrication, monuments, and raw materials.
www.indianalimestonecompany.com
Bedford, Indiana.
---
MONT GRANITE Supplier of natural stone products

Slabs, tiles, specialty products, designer accents, finished applications and new arrivals.

Ohio | Michigan | Indiana | Pennsylvania
---
COLDSPRING ® GRANITE COMPANY

End-to-end solutions that architects, landscape architects

and contractors need for a worry-free experience with natural stone.

Cold Spring, Minnesota.
---
TELLURIDE STONE COMPANY

Natural Interior Stone, Exterior Wall & Landscaping Stone Products.

Telluride & Denver, Colorado.
---
TROW & HOLDEN STONE CUTTING TOOLS

Hand / pneumatic masonry & stone sculpting tools.

Barre, Vermont.
---
AMERICAN STONE BUILD IT BEAUTIFUL

Natural and manufactured stone products.

Water feature products and accessories, ground covers, and more!

Manufacture & Genuine Thin Stone Veneer.. Flagstone... Xeriscape + Aquascape.

Visit any of our retail locations!... SALT LAKE CITY, UT • SUNSET, UT • LEHI, UT • HEBER CITY, UT • VANCOUVER, WA
---
LUCASSO STONE

Hand crafted natural stone.

Wholesale Factory supplier of travertine, limestone, and marble.

Dallas / Fort Worth, Texas.
---
American Slate
Natural slate products for roofing, flooring, walls, walks & roads.
Walnut Creek, California.
---
LUCK STONE IGNITING HUMAN POTENTIAL
Engineering the Groundwork for Better Living
Environmental performance products that filter storm water,
protect the land and shore, support plant growth and optimize playing field surfaces.
Manakin Sabot, Virginia | LUCK COMPANIES • LUCK STONE • LUCK REAL ESTATE VENTURES
---
SAX STONECARVING SOUTHWEST STONEWORKS
Custom Carving and Fabrication, Fountains, Fireplaces, Memorials and Environmental Art.
Rinconada, New Mexico | ESTABLISHED IN 1975
---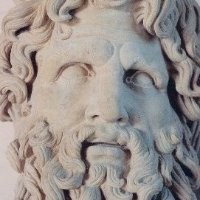 Fairplay Stonecarvers LLC. Architectural Sculpture

Nicholas Fairplay Master Stone Carver.

Oberlin, Ohio.
---
Bybee Stone Company Inc. Builders of American History
Dimensional limestone and craft, for new works and historical renovation projects.
Bloomington, Indiana.
---
Cutting Edge Stone, Inc.
Commercial | Residential
Fabrication & installation of stone architectural components.
Alpharetta, Georgia.
---
ALMA STONE
Carving, sculpture, fireplaces, sinks, molding and historic restoration.
Sebastopol, California.
---
Chiarini Marble
&
Stone
Hand Carved Fire Places, Flooring, Countertops, Architectural Molding & Cladding.
Santa Ana, California.
---
Stone Carving Unlimited
The finest and widest selection of hand carved stone and marble mantles in the U,S.
Dallas, Texas.
---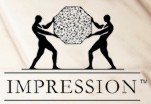 Impression
Importers and fabricators of fine French Limestone's.
Torrance, California.