Education
Cabling
---
FRCH | NELSON DESIGN WORLDWIDE
CAPTIVATE | CONNECT | COMPEL | CONVERT
RETAIL DESIGN : Redefining the relationship between brands and consumers
Driven by our passion to create amazing environments where people are excited to shop, eat, work, relax and play.
Cincinnati, Ohio | FRCH a NELSON BRAND | a geographic reach to deliver projects across the country and around the world
---
OSports DESIGN GROUP
Osborn Sports + Recreation Architecture
We offer a unique perspective in designing world class immersive facilities.
Cleveland, Ohio | a division of Osborn Engineering Company
---
Environmental Design Group™ The Community Impact People
Shaping the future of our community
Questioning the status quo, creating visionary solutions and bringing ideas to life
Akron, Cleveland & Columbus, Ohio | collaborative work style, creative approach to solving our clients' most challenging issues
---
OSBORN ENGINEERING
Civil, structural, electrical, mechanical, fire protection, technology and construction administration.
A fully integrated multi-disciplined design firm that uses a specialized team approach to engineering projects.
Cleveland, Ohio | OSBORN ENGINEERING • OSports DESIGN GROUP • OSBORN CONTENT MEDIA + TECHNOLOGY
---

MERRITT WOODWORK FINE FURNITURE
Woodwork and Joinery for the Modern age
America's unsurpassed provider of custom architectural woodwork.
Mentor, Ohio | Delivering unparalleled interiors today, and in the future, is our vision. Innovation is in our DNA.
---
LC | Lifestyle Communities
Love where you live, and feel like you belong.™
Development and Construction, Property Management,
Experience Management, Corporate Shared Services
Columbus | Lexington | Louisville | Nashville | Raleigh-Duram | Charleston | THE GOOD LIFE STARTS HERE
---
GROUND SYSTEMS® We make your job easier
Commercial Grounds and Snow Management
Your Complete Landscaping Solution... Get Your Free Property Assessment Report
Dublin, Ohio | Serving Cincinnati, Dayton & Northern Kentucky
---
GILKEY WINDOW COMPANY Handcrafted • Craftsmanship
When You Choose Gilkey, You Get More Than A Window.
You Get An Engineering Triumph.
Our Windows Are Custom Made in Cincinnati, Ohio USA
---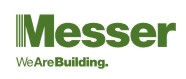 MESSER WE ARE BUILDING Founded in 1932
Zero Injurys • Lean Construction • Diversity & Inclusion
Unmatched leadership of complex, commercial construction projects
specializing in aviation, health care, higher education, industrial, and life sciences.
Cincinnati, Columbus & Dayton | Charoltte, Indianoapolis, Knoxville, Lexington, Louisvile & Nashville
---
SITE Centers A retail real estate investment trust • NYSE: SITC
We strive to be the most admired provider of retail destinations
Investing in Convenience and Community to Define the Future of Retail.
Beachwood, Ohio | The first consideration for retailers, investors, partners and employees
---
WD Partners
defining the future of RETAIL
Thinkers, Doers, Trailblazers.
Thinkers That Do™. We bring brands to life within consumer culture.
We are digital innovators, architects, program managers, designers and strategists.
Columbus | Toronto | Mumbai | Irvine | Halifax | San Francisco | Charlotte | Our offices span the globe
---
DANIS CONSTRUCTION SINCE 1916 • CENTENIAL CELEBRATION
Danis has been privileged to work on some of the most recognizable and high-profile
commercial buildings and industrial projects in the Midwest, Southeast, and Carolinas.
Cincinnati, Columbus & Dayton Ohio | Raleigh, North Carolina | Jacksonville, Florida
---
HOBART BEST IN CLASS FOODSERVICE EQUIPMENT
COOKING | DISHWASHERS | FOOD PREP | WEIGH AND WRAP
Troy, Ohio | a division of the ITW Food Equipment Group LLC.
---
KDC KITCHEN DESIGN CENTER
Kitchen & Bathroom Remodeling since 1998.
High quality cabinetry, countertops, flooring. Schedual an appoinment today.
www.kdc-ohio.com
Valley View, Ohio | a member of NKBA & Greater Cleveland Better Business Bureau (BBB) A+ Rating
---
HIDDEN
CREEK
LANDSCAPING
INC
Landscaping Design And Build For Businesses Around Columbus, Ohio
We strive to uniquely enhance the landscape of each site we have the pleasure of working with.
Hillard, Ohio | CENTRAL OHIO INCLUDING POWELL, DUBLIN, UPPER ARLINGTON, HILLIARD AND NEW ALBANY
---
MOODY • NOLAN
Architecture • Interior Design • Experiential Design • Sustainable Design

We craft provocative spaces built on the idea

that architecture should be responsive to an organization's needs.

Columbus & Cincinnati, Ohio | creating spaces that are memorable not just for a moment, but forever
---
HA HASENSTAB ARCHITECTS
Since our inception in 1982, our sole focus
has been designing facilities and spaces that help our clients succeed.
Akron and Cleveland Ohio | Our story starts and ends with our clients
---
SOLID FOUNDATIONS INC WE START YOUR PROJECT OUT RIGHT!!
Your concrete placement company that specializes
in poured walls, flat work, and Decorative Concrete
Bellevue, Ohio | RESIDENTIAL • COMMERCIAL • AGRICULTURAL
---
CASTO
more than a development company
An innovator in the retail marketplace and over 5,000 luxury apartments,
CASTO has been building places for people to call home for over 90 years.
Columbus Ohio | WE GO THE DISTANCE | Inspired ideas. Integrated real estate solutions. Since 1926
---
DJ THE Daily Jeffersonian
Local News, Entertainment, Politics and Sports in Cambridge Ohio.
The Daily Jefferson : Cambridge, Ohio | a GateHouse Media newspaper
---
BIG RED ROOSTER a Jones Lang LaSalle company
We're a multidimensional brand experience firm that creates the touchpoints,
environments, communications, products, and services of tomorrow.
Columbus, Ohio | Innovation, Marketing Consulting, Strategy & Design for Retail
---
WASHINGTON PRIME GROUP™ We want you to Experience Retail™ like we do.
Owner, manager and developer of retail properties nationwide.
Providing opportunities for the growing retailers of today and tomorrow.
Columbus, Ohio | we deliver opportunities for national, specialty and local retailers | NYSE: WPG | Nine OHIO Locations
---
The

PIZZUTI

Companies

We develop, market and manage real estate

DEVELOPMENT • PROPERTY MANAGEMENT •

CONSTRUCTION • LEASING • CONSULTING • CLIENT LIST

Columbus Ohio | Downers Grove, Illinois | Orlando Florida
---
USA INSULATION Nationwide Home Insulation Services
America's Comfort, Savings & Energy Efficiency Experts
Injection Wall Foam • Blown-In Attic Insulation • Air sealing • Spray Foam Insulation
Cleveland Ohio | Premium Residential Retrofit Insulation Services
---
BHDP ARCHITECTURE DESIGN FOR PEOPLE
Baxter Hodell Donnelly Preston, achieving strategic results for our clients.
Dedicated to the creation of environments that go beyond walls to the human experience within them.
Cincinnati, Ohio | Columbus, Ohio and Raleigh, North Carolina.
---
HYLOAD SYSTEMS an IKO company Keeping the Elements Out
From roof to foundation, Hyload delivers superior protection
against water intrusion damage, safeguarding your building investment.
Seville & Wadsworth, Ohio | Brampton, Ontario, Canada | Roofing • Walls • Foundation • Building Envelope
---
KOKOSING CONSTRUCTION CO
One of the nation's largest heavy highway construction companies.
A market leader in self-performing projects of any size and scope,
Westerville, Ohio | unwavering integrity and exceptional safety and quality
---
CAPITAL LIGHTING serving central Ohio for over 25 years
Building lifelong relationships with a focus on
environments that require attractive lighting designs.
Columbus, Ohio | Residential & Commercial Lighting Showroom
---
tda thendesign architecture AIA
celebrating 25 years enriching lives through design
architecture, planning, and interior design
hospitality, sports/recreation, education, senior living and preservation
Willoughby, Ohio.
---
SAUDER ® WOODWORKING The Joy of Affordable Style
Bedroom, Living Room and Office Furniture
Look to Sauder for a broad range of eco-friendly furniture solutions.
Archbol, Ohio | North America's leading producer of ready-to-assemble (RTA) furniture
---
Paul Schumacher SCHUMACHER HOMES
One of America's Largest Custom Home Builders.
From inspiration to moving day, we're here for you all the way
Akron, Ashland, Bowling Green, Cincinnati, Circleview, Columbus & Ravenna, Ohio.
---
C&W Custom Woodworking
Creating beautiful woodworking for 20 years.
www.candwcustomwoodworking.com
Blue Ash, Ohio.
---

Backyard Retreats Patios and Ponds PAVER SPECIALIST
We have been creating outdoor rooms,
outdoor kitchens, gathering areas, paver patios and ponds for over 15 years
www.backyardretreatscolumbus.com
Westerville, Ohio. | Worthington, Powell, Lewis Center, Galena, New Albany, Sunbury, Gahanna, Columbus, & Dublin
---
HydroThrift Quality Engineered Cooling Systems Since 1973
We have steadily grown into a world-wide supplier
of packaged, closed loop cooling systems.
Massillon, Ohio.
---
MAJESTIC STEEL USA A History of Innovation
Galvanized Steel • Galvannealed • Galvalume® • Aluminized Steel
Cold Rolled Steel • Phosphatized / Bonderized Steel • Stainless Steel • Pre-Paint
Clevland, Ohio | Houston & Dallas, Texas | Atlanta, Georgia | Tulsa, Oklahoma
---
Thomas Ironworks
Masters in Wroughtiron
Makers of the Finest Ironwork of the Colonial Period
Seville, Ohio.
---

STANTON MILLWORKS HGC Group of Companies
YOUR DESIGN PARTNER FOR ARCHITECTURAL WOODWORK
A premier cabinetmaking and architectural woodworking shop in the Tri-state area.
Cincinnati, Ohio | millwork fabrication and installation
---
BORROR PROPERTIES
PROPERTY MANAGMENT • COMMERCIAL REAL ESTATE • URBAL DEVELOPMENT
Dublin, Ohio.
---
HGC CONSTRUCTION Lean & Green Construction PE
INGENUITY AND INTEGRITY—LEADING THE WAY SINCE 1931

Cincinnati, Ohio | HGC Group of Companies
---
SSRG Structural Systems Repair Group
comprehensive structural services based on sound
technical principles and technology-driven solutions
Cincinnati, Ohio | HGC Group of Companies
---
GRUNDER LANSCAPING CO. Fine Landscaping for Fine Homes
Award winning design, landscape installation,
hardscaping and landscape maintenance.
Miamisburg, Ohio and throughout the Dayton Region.
---
OWENS CORNING GLOBAL IN SCOPE HUMAN IN SCALE
Your trusted partner for all your building solutions
Architectural & Engineering Information Center Now Open
www.owenscorning.com
Toledo, Ohio | ROOFING | INSULATION | COMPOSITES
---

U.S. BRIDGE Leader in Bridge Building since 1936

Everything You Need to Make Your Project a Success.

We've developed a proven process that benefits you and your clients.

Cambridge, Ohio |

AISC CERTIFIED FABRICATOR
---
Lindsay Wright Company
Hardscape, Brick Paving Contractor since 1987.
Retaining Walls, Lighting and Wood Structures.
Columbus & Newark, Ohio.
---
Donley's

Design / Build Construction Managment

Genuine people providing construction services that deliver

and sustain our clients vision through safety, innovation, integrity, and reliability.

Cleveland

, Ohio | Richmond, Virginia | Raleigh, North Carolina.
---
KNL CUSTOM HOMES

We don't just build, create and remodel… we fulfill dreams!

Barberton, Ohio.
---

kaufman DEVELOPMENT
LIVE AT THE INTERSECTION OF PURPOSE AND INNOVATION
Premier locations. High-quality products. Modern, sophisticated architecture.
We are located in the historic Short North Arts District in Columbus, Ohio.
---
AutoGate, Inc. Stand Alone Gate Systems

The Nation's leading Manufacturer

Featuring the ONLY Vertical-Pivot-Lift Gate Operators.

Berlin Heights, Ohio | MADE IN THE USA
---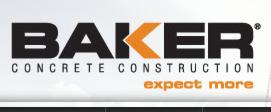 BA
K
ER
CONCRETE CONSTRUCTION
One of the nations leading concrete constion firms.
Specializing in all types of cast-inplace concrete construction.
Monroe, Ohio.
---
TRUBERRY CUSTOM HOMES
Neighborhoods, Dream Designs & Floorplans,
Condo's & Urban Life, Build on Your Own Lot.
Dublin, Ohio | Columbus, Delaware, Hillard, Plain City & The Short North.
---

Vaughanscapes
LLC
OUTDOOR LIVING
Paver Stone Patios, Pergolas, Fire Pits,
Fireplaces, Water Features, Lighting & Landscaping
Dublin, Ohio.
---
The NATIONAL LIME & STONE Company
for over one hundred years years
AGGREGATES MINERALS CONCRETE ASPHALT
Findlay, Ohio.
---
Mannik Smith Group PE
TECHNICAL SKILL. CREATIVE SPIRIT.
Toledo, Cleveland, Columbus, Cadiz, Ohio.
---
iSqFt

Commercial Construction Leads - Construction Bidding Software

Cincinnati, Ohio.
---

ArchitectsPlus CLIENT CENTERD ARCHITECTURE
AIA
Since our inception in 1979, ArchitectsPlus has provided superior architectural,
design and construction-related services to residential and commercial clients
Cincinnati, Ohio.
---
THE THOMAS BRICK COMPANY
Tile, Interior Stone, Mosaic, Glass, Backsplash, Fireplaces & Specialty
Brick, Pavers, Thin Brick, Exterior Stone & Concrete Masonry Units
Beachwood & Westlake, Ohio.
---

LANG STONE Company
Americas oldest stone company.
For buildings, homes, landscapes and interiors.
Columbus, Ohio.
---
LANG MASONRY & RESTORATION CONTRACTORS
Safety, Quality, Production & Integrity.
Waterford, Ohio.
---
The T.J. Dyer Company over 100 years of quality & craftsmanship
Full Service Mechanical Contractors.
Cincinnati, Ohio.
---
Patriot Energy Green Technology
Reduce greenhouse gas, eliminate landfills, transform waste to resource.
Cuyahoga Falls, Ohio.
---

CS Charles Schulz

Building Company
A full-service general contracting firm
specializing in commercial and industrial construction.
Parma, Ohio.
---
Lindsay Wright
Landscape architecture & construction contractor.
Columbus & Newark, Ohio.
---
Hughes
Kitchens and Baths
Remodeling Kitchens & Bathrooms in Stark, Summit, Portage, Tuscarawas and surrounding areas since 1967
Canton, Ohio.
---
Architects Plus
Since our inception in 1979, ArchitectsPlus has provided superior architectural,
design and construction-related services to residential and commercial clients
Cincinnati, Ohio.
---

CONTECH Construction Products Inc.

A leading provider of site solution products and services for the civil engineering industry.

Bridges, drainage, retaining walls, sanitary sewer, stormwater, erosion control and soil stabilization products.

West Chester, Ohio. For more information call 800-338-1122
---
Liquid Nails
Construction Adhesive.
Cleveland Ohio.
---
Ludowici Roof Tile
Manufactures of the finest clay roof tile.
New Lexington, Ohio | 120 years of continuous operation and innovation
---
The Euclid Chemical Company
Products produced for concrete, new construction and repair.
Cleveland, Ohio.
---

SIMS - LOHMAN
You provide the dream we'll handle the details
Fine Kitchens, Bath, Cabinets and Granite Countertops.
3 Cincinnati Showrooms, Columbus and Dayton, Ohio, Erlanger, Kentucky, and Indianapolis, Indiana..
---
Kiesland
DESIGN | CONSTRUCTION | DEVELOPMENT | COMMERCIAL | REAL ESTATE
Cincinnati, Ohio.
---

Crookshank Roofing
Copper, Slate, Tile, Restoration & Repair.
Custom copper roofing, gutters & tuckpionting.
Cleveland, Ohio.
---
Buckeye Landscape
Providing landscape services for companies
and residences in and around Central Ohio.
Columbus, Ohio.
---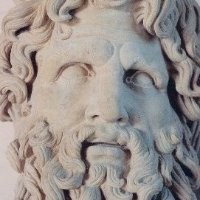 Fairplay Stonecarvers LLC. Architectural Sculpture

Nicholas Fairplay Master Stone Carver.

www.fairplaystonecarver.com

Oberlin, Ohio.
---
THE

V COLLECTIVE DESIGN & CRAFTSMANSHIP

Complete kitchen and bathroom • Historic renovations, millwork & more.

www.thevcollective.com

Milford, Ohio.
---
the Gordon Lumber Company

Full line building materials showrooms, tools, hardware & service.

www.gordonlumber.com

11 Ohio locations.
---
---
USArchitecture.com Copyright © 1999 US Architecture Inc. All Rights Reserved.

"USArchitecture.com." is a registered trade name of U.S. Architecture Inc.

Republication or re-dissemination of this site's content is expressly prohibited without the written permission of US Architecture Inc.

Terms of use:

Linked sites are not under the control of , US Architecture Inc.

US Architecture Inc.

is not responsible for the content of any linked site, any link contained
in a linked site, or any changes or updates to such sites. By using this web site you agree to do so at your own risk,

you understand that the products or services offered at linked sites are not the responsibility of US Architecture Inc.
This Website is upgraded Daily,
Visit these pages again soon and browse new online listings