REAL ESTATE DEVELOPMENT
CONSTRUCTION MANAGEMENT Project Bid
B2B Project Sharing
Scheduling / Dispatch
Developers Planners Site Development Environmental Shoring Forming
Scheduling
Cranes
Lift's
Hoist
Office Retail Residential Hospitality Healthcare Education Industrial Sports
Surveyors
GIS
Roads
Transit
Steel
Concrete
Landscaping
---

SHAWMUT DESIGN & CONSTRUCTION
Value diversity, openness, and respect,
Deliver world class client service above all else.
Boston, New York, Providence, Las Vegas, North Haven, Los Angeles, West Springfield, and Miami.
---
McKissack & McKissack Powering Landmark Achievements
Architectural, engineering, and construction services firm.
Delivering results on time-sensitive, complex, high-profile infrastructure projects.
Washington DC | Baltimore, Miami, Chicago, Los Angeles, Cincinati, Dallas, Houston & Austin
---
MBP © McDonough Bolyard Peck
One of the premier construction management
and program management firms in the country - it's what we do best.
Fairfax, Virginia | National Architecture, Engineering, and Construction
---

HILL INTERNATIONAL The Global Leader in Managing Construction Risk
For nearly four decades, public- and private-sector clients worldwide have
selected Hill International as construction consultants on their most complex projects.
Philadelphia, Pennsylvania | NYSE: HIL
---

The CHRISTMAN Company .Founded in 1894 by H.G. Christman
General Contracting, Program Management, Design/Build,
Facilities Analysis - Planning & Real Estate Development.
Lansing, Grand Rapids & Detroit, Michigan | Augusta, GA | Reston, VA | Knoxville, TN | Chattanooga, TN | Greensboro, NC
---
Faithful
+
Gould
CONSTRUCTION PROJECT & PROGRAM MANAGMENT
A world-leading integrated project and programme management consultancy
London England | New York New York | Minneapolis, Minnesota | Chicago, Illinois
---
GUY CARPENTER & COMPANY, LLC since 1922
Construction / Engineering All Risk Specialty
Innovation in the transfer of risk, new forms of capital, actuarial science, and analytics.
New York, New York | a MARSH & McLENNAN global company
---
RYAN Companies
US, Inc
.
Building Lasting Relationships For 75 years
Development | Capital Markets | Architecture + Engineering | Construction | Real Estate Management
Integrated Project Delivery (IPD) Minneapolis, Minnesota - Breaking ground from coast to coast.
---
Gensler Architecture AIA PE
Leveraging the power of design to create a better world
a Global Architecture, Design, Planning & Consulting Firm
---

KWAME Building Group, Inc. PE
True construction management services from one of the nation's
leading pure construction management and program management firms.
www.kwamebuildinggroup.com
Saint Louis, Missouri with offices throughout the country.
---
SKANSKA USA

Development, Financing,

Building & Civil Construction

A global leader in client focused construction management services.

New York & Queens, New York | Parsippany, New Jersey
---
AECOM | TISHMAN
THE RIGHT PEOPLE THE RIGHT PLANNING
Comprehensive real estate, design oversight and construction
services and a variety of delivery methods, one of the world's most respected builders
providing services to a wide range of clients.
New York, New York.
---
BECHTEL
Engineering • Construction • Project Management
PE
We are uncompromising in our integrity, honesty, and fairness.
We are relentless in keeping people safe from harm, and we provide a healthy work environment.
San Francisco, California | A Global Company.
---
The ALTER Group® commercial real estate THE POWER OF TRUE
BUILD-TO-SUIT • PROPERTIES • READIDESIGN®
www.altergroup.com 2010 NAIOP DEVELOPER OF THE YEAR
Skokie & Lombard, Illinois | Scottsdale, Arizona - National Scope. Local Expertise.
---
Kinsley Construction, Inc. Design/Build General Contractor
CONSTRUCTION MANAGEMENT, PRECONSTRUCTION, DESIGN/BUILD, GENERAL CONTRACTING.
York & Wyomissing, Pennsylvania / Timonium & Hagerstown, Maryland.
---

TISHMAN SPEYER Commercial Real Estate

Acquisitions & Development, Property Management, Design & Construction.

New York, New York.
---
CLAYCO
Inc.
the art and science of building
One of the nation's largest, privately owned real estate,
architecture and engineering, design/build and construction firms.
Saint Louis, Missouri.
---

The OPUS Group

creative solutions that work

AIA

PE

National design build architecture, engineering, construction & property management.

Minnetonka, Minnesota.
---

RLB Rider Levett Bucknall
An Independent property and construction practice
with over 3500 people, in over 120 global offices.
Boston, Massachusetts | Asia, Oceania, Europe, Middle East, Africa and the Americas.
---
Southern Land Company
A reputation for impeccable design detail and skilled construction practices.
Franklin, Tennessee.
---
STV Incorporated
PE
AIA
Planning, environmental, design, program and construction management.
Douglassville, Pennsylvania | New York, New York.
---
Linbeck Group, LLC.
Collaborative TeamBuild® process and our Lean Operating System™,
helps our clients minimize risk and waste and achieve optimal results.
Houston, Texas.
---
RCS
Retail Construction Services, Inc.
GREEN RETAIL BUILDERS
National General Contractor, Construction Management & Facilities Maintenance..
Lake Elmo Minnesota.
---
Booz Allen Hamilton
the global strategy and technology consulting firm
Predictive Intelligence, Emerging Technology, Advanced Engineering.
McLean, Virginia.
---

HARRIS & ASSOCIATES Construction Management

Civil design, municipal services, financial / assessment engineering,

GASB,

development management, plan checking, building and life safety.

Concord, California.
---
CASTO

more than a development company

A comprehensive and multi-faceted real estate services firm.

Columbus, Ohio.
---
Wolgast Corporation
Design build, construction management & real estate development.
Saginaw & Freeland, Michigan.
---
the S L A M collaborative
AIA PE
Healthcare, Academic & Corporate Architecture.
Glastonbury, Connecticut.
---

Thornton Tomasetti
PE
Structural engineering, multidisciplinary building investigation &
restoration design.
Totally integrated design services for buildings with complex industrial and technological systems.
New York, New York.
---
Brookfield

Properties

An office property corporation focused on the ownership, development and

management of premier assets in the downtown core of high-growth North American cities.

New York, New York & Toronto, Ontario.
---
TEAL
CONSTRUCTION
Design Build, General Contracting & Construction Management.
www.tealcon.com
Houston & Corpus Christi, Texas.
---
EC Harris

Facilities Consultants

Global consultants in real estate, infrastructure and construction.

London, England.
---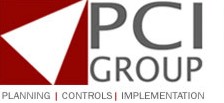 PCI

Group Consultants

Solutions for the construction Industry.

Primavera Training for construction management.

Las Vegas, Nevada.
---
Newmark Knight Frank
Global Real Estate Advisors.
New York, New York.
---

ecobaun commercial clean energy systems

Professional construction management and outsource services.

Tishman Construction's management team announce a new services firm

.

Morro Bay, California.
---
Ginn/font> Clubs and Resorts
Land acquisition, real estate development and management, architectural design

and engineering, resort development and operation and golf course construction and management.

Celebration

, Florida.
---
SYSKA HENNESSY GROUP Consulting Engineers PE
Consulting + Engineering + Technology + Construction
New York, New York.
---
Armada / Hofler Holding Inc.

Construction Development & Tenant Services.

Chesapeake, Virginia.
---
ArchitTrek LLC.

ARCHITECTURE PROJECT MANAGMENT

Save Time & Money on Construction Management.

Baton Rouge, Louisiana.
---
HSE Contractors INC.

CPM Scheduling ( Critical Path Method Scheduling )