SPECIALTY CONTRACTORS | DESIGN
ROADS | HIGHWAYS
Demolition
Landscaping
Planning Environmental Retaing Walls Piling Shoring Forming Asphalt
Trenching
Haulers
Scheduling | Dispatch Marine | Shore Concrete Placement
Site Development Surveyors Geotechnical Structural Concrete Steel Civil Transit / Rail
---

GRANITE
CONSTRUCTION
One of the largest builders of roads, dams,
bridges and other infrastructure-related projects in the country.
Watsonville, California | 9 time Honerees of "Worlds Most Ethical Companies"
---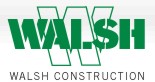 WALSH
CONSTRUCTION | ARCHER WESTERN CONTRACTORS
Lean Project Delivery is a culture and a way of thinking.
A self-performing general contractor, offering the highest quality construction services.
Chicago Illinois | Officies accross the U.S. & Canada | AMERICAS LARGEST BRIDGE BUILDER
---

TRANS
CORE
Trusted Transportation Solutions
Supporting Government Agencies and Private Firms around the World.
Comprehensive tolling solutions for the most complex projects and challenging schedules
Nashville, Tennessee | A Roper Technologies Company
---
PAVECON BUILT ON PURPOSE
We build more than roads and walls.
We build the framework for face-to-face connection.
Texas | Arkansas | Mississippi | Alabama
---
AB American Bridge

A a legendary construction company.

The most unique construction & engineering firm in the world.

Carapolis, Pennsylvani

a | a leading participant in worldwide markets
---

BOND
CIVIL INFRASTRUCTURE
The Northeast's premier full-service construction management and general contracting
company offering coordinated building and self-performing civil & utility services.
Everett, Massachusetts | New Haven, Connecticut | Kenilworth, New Jersey | Valhalla, NewYork
---
SUNDT
General Contractor
Commercial & Institutional Building, Heavy Civil Construction.
Phoenix, Arizona.
---
Kiewit master builders.
One of the worlds largest and most
respected employee owned construction companies.
Omaha, Nebraska.
---
WALKER PARKING CONSULTANTS
Integrated parking solutions, celabrating 50 years of service.
Ann Arbor, Michigan.
---
J.F. Shea Co., Inc. since 1881

The Golden Gate Bridge, Hoover Dam, BART.

One of the oldest and largest privately held operations in the country.

Washington / California.
---
T.Y.LIN INTERNATIONAL PE

Airports, bridges , highways, ports & marine , rail & transit.

San Francisco, California.
---
R.S. Audley Inc.
General contractor
Roads, bridges, utilities, large site work, and unique structural projects.
Bow, New Hampshire.
---
BOHLER ENGINEERING PE
Bringing Superior Quality and Services to your Project.
Commercial Site Development and Residential Land Development.
Warren, New Jersey.
---
PA PASERO ASSOCIATES engineering & architecture
Exceptional Service. Outstanding Solutions. Sustainable Results.
www.passero.com
Rochester & Albany, New York | Dayton Ohio | Jacksonville, Florida