GEOTECHNICAL | FOUNDATIONS
CAISSONS
Drilling
Piers
Cement Admixtures
Environmental
Water
Irrigation
Drainage
Piling
Shoring
Forming
Scrapers
Dozers
Back Hoe's
Trenching
Haulers
Scheduling | Dispatch
Marine | Shore
Concrete Tools
Concrete Placement
Re-Bar
Concrete
Pre-Cast
Retaning Walls
---
BERKEL
Deep Foundations | Shoring | Ground Improvment
We are a 100% ESOP/Employee-owned company.
State of the art equipment and processes in piling, sheeting and shoring construction.
Bonner Springs, Kansas | Lunch & Learn - BERKEL offers free "Lunch & Learn" presentations
---

A. H. BECK FOUNDATION CO.
A proven innovator of deep foundation construction,
Drilled Shafts, Piling, Deep Soil Mixing, Ground Improvment & Specialty Services
San Antonio, Texas | Shaping the industry since 1932
---

CONDON JOHNSON & ASSOCIATES INC
Specializing in innovative and cost-effective solutions
The leading geotechnical construction contractor on the West Coast since 1974.
www.condon-johnson.com
Oakland Ontario & San Diego, California | Portland, Oregon | Kent, Washington
---
BRAUN INTERTEC the science behind your success
Building Sciences | Environmental | Geospatial, Geotechnical & Geothermal
Construction Materials Testing | Non Destructive Structures Evaluation | Drilling & Soils
Minnapolis, Minnesota | IA KS MO LA ND OK TX WI
---
MORRIS-SHEA BRIDGE CO INC LEADING SPECIALTY DEEP FOUNDATION CONTRACTOR
DEEP FOUNDATIONS UNDER THE WORLD'S LARGEST POWER, INDUSTRIAL &
MANUFACTURING, OIL, GAS & CHEMICALS, ENVIRONMENTAL & INFRASTRUCTURE WORKS.
Irondale, Alabama | across the US, the Caribbean, and beyond
---

MALCOM DRILLING LOOK TO THE BLUE
Experts in specialty foundations since 1962
Deep Foundations • Retention Systems • Ground Improvements • Dewatering
San Francisco, Heyward & Irwindale, California | Kent, WA | Salt Lake City, UT | Wales, WI | Ft Lauderdale, FL
---

menard Ground Improvement Specialist PE
Menard combines value engineering, innovative techniques
and design-build experience to reduce settlement on sites with poor soil.
Bridgeville, Pennsylvania | Metairie, Louisiana | Mentor, Ohio
---
Basement Systems
, Inc.
FOUNDATION REPAIR | World-Class Waterproofing
SmartJack, Helical Piers, PolyLevel, Wall Anchors, Power Brace, CarbonArmor.
Our basement waterproofing network is spread across the United States
www.basementsystems.com
Seymour, Connecticut | National Network
---

A. H. BECK FOUNDATION CO. INC. since 1932 PE
A proven innovator of deep foundation construction.
San Antonio, Texas.
---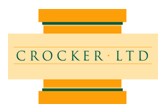 CROCKER
LTD
Architectural Conservation
Structural wall stabilization & repair, drainage systems, historic plasters & finishes.
Santa Fe, New Mexico.
---
Foundation Technologies
, Inc.
Foundation products for the 21st Century

FTI
- Foundation Construction Industry Products and Support.

PRODUCT INNOVATION - providing quality economical solutions for contractors and engineers since 1986
www.foundationtechnologies.com
Lawrence, Georgia.
---
Empire Piers
A helical pier manufacturer that offers piering solutions
for different areas, including residential, commercial, and industrial arenas.
Cottleville, Missouri.
---
Coastal Caisson Corp.
Providing deep foundation services for the construction industry since 1972.
Odessa, Florida
.
---
ConcretePumping.com
NETWORK centered around the industry we love best, Concrete Pumping.
Plano Texas
---
Mar-Mac Wire Inc. When You Demand the Best
PREMIUM Wire Products - the de facto standard for the concrete construction industry.
McBee, South Carolina.
---
General Equipment Company Construction Equipment since 1940
HOLE DIGGING, PORTABLE VENTILATION BLOWERS & SURFACE PREPARATION
Claremont, Minnesota.
---
CEME-TUBE LLC. PLASTIC CONCRETE FORMING TUBES
An innovative new product to replace the cardboard forming tube.
Hudson, Wisconsin.
---
Perma-Column Inc.
Permanent foundation systems for post frame buildings.
www.permacolumn.com
Ossian, Indiana.
---
Berkel & Company
Contractors Inc. 50 years of service to our customers
State of the art equipment and processes in piling, sheeting and shoring construction.
Bonner Springs, Kansas.
---
WADCO Industries Inc.
CUSTOM STEEL FORMS, FALSEWORK AND
MATERIALS HANDLING FOR CONCRETE CONSTRUCTION.
Bloomington
, California.
---
STAR IORN WORKS
Manufacturer and distributer of a comprehensive array of drill rods, stabilizers, subs,
rotary drilling bits, tools, parts and accessories for any type of waterwell drilling application.
Punxsutawney, Pennsylvania.
---
SCI Global, Structural Contours Inc.

Manufactures of concrete formwork, shoring & falsework systems

of strong, lightweight, extruded aluminum for Concrete Construction.

Greenwich Connecticut.
---
C.L. Ridgeway LLC.
Con Arch - Reinforced concrete buried arch system.
Tucson, Arizona.
---
Ford Pile Foundations
Foundation Piles, Steel Sheet Piles & Retaining Walls
Virginia Beach, Virginia.
---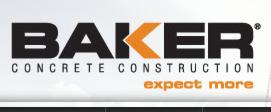 BAKER
CONCRETE CONSTRUCTION
The fundamental belief in doing the right thing for clients and coworkers. Expect More!
Monroe, Ohio.
---
IDEAL Foundation Systems
A leading manufacturer of STELCOR Auger Grouted Steel Core Displacement Piles,
helical piles, helical piers, and helical anchors for new foundation support and existing foundation underpinning.
www.idealfoundationsystems.com
Webster, New York.
---
Terex Used Equipment
Global manufacturer of lifting and earthmoving equipment for the construction industry.
www.terex.com used equipment >>>> www.terex.com/used.html
Westport, Connecticut.
---
TEREX MINING
UNIT RIG, PAY HAULER - O & K Brands
Tulsa, Oklahoma.
---
BRAYMAN construction corporation since1947

General and specialty geotechnical contractors.

Saxonburg, Pennsylvania.
---
DPN Nicoli Inc.
Superior piling & shoring solutions.
www.dpnicoli.com
Tutilain, Oregon.
---
Piling Equipment Ltd

crawlers & cranes

Piling equipment for sale, Foundation Forum, Advice and Rental.

London, England.
---
Trench Shoring Services Inc. playing in the dirt since 1972
The Shoring Solution Library of the Internet.
Birmingham, Denver, Grand Junction, Colorado Springs, Jacksonville, Orlando,
Atlanta, North Metro Atlanta, Albuquerque, Pittsburgh, Salt Lake City, Provo, 1-800-SHORING.
---
The MULTIQUIP Family of Companies power generation, soil compaction and concrete placement
A world leader in manufacturing and distribution of
light- and medium-sized equipment lines for construction professionals.
Carson, California.
---

BLUEGRASS BIT COMPANY, INC.

A specialized concrete cutting and demolition contractor / products.

Construction engineering, project management

for a

broad range of clients and projects.
Greenville, Alabama,
---
ChemGrout Inc.

Manufacturer of Grouters, Grout Pumps & Grout Mixers.

The Largest Selection of Grouting Equipment in the World.

LaGrange Park, Illinois.
---
GE
Commercial Finance & Asset Seller HEAVY EQUIPMENT
One-stop destination for off-lease equipment offered for sale from our global inventory.
F
airfield,
Connecticut.
---
PAUL WEAVER
Construction Equipment Company
Inc.
P.W.C.E. offers engineering services throughout the world to
manufacturers, dealers, and users of off-highway equipment.
Goodfield,
Illinois.
---
Miller & Long Concrete Construction
Since 1947 an unwavering focus on quality workmanship and excellent service.
Bethesda, Maryland.
---
Perma-Column Inc.
Precast concrete columns that keep wood out of the ground.
Post frame construction with the durability of a concrete foundation.
Ossian, Indiana.
---
CTI

Cutting Technologies Inc.

Contractor

Selective Demolition Projects - Diamond Wire Sawing, Diamond Core Drilling & Robotic Hammering.

Gloucester City, New Jersey.
---
T.W. Frierson

Contractor, Inc.

Project development, pre-engineered tilt up concrete.

Murfreesboro, Tennessee.
---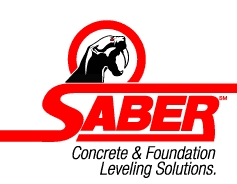 SABER
Concrete & Foundation Leveling
Concrete Grinding, Concrete Raising, Foundation Piering and Stabilization.
Corona Del Mar, California
---
TRICTools The Trenchless Pioneers
A pioneer in developing tools to replace pipes in your yard with minimal digging.
Alameda, California.
---

ManwaCal

a leader in quality used equipment

With more than 30 years of experience,

we can help anyone with there heavy equipment needs.

L

aguna Nigel
, California.
---
Hill Brothers Construction & Engineering - Excess Equipment & Materials.
Full service commercial, civil, public & private construction.
Falkner, Mississippi.
---

Rockland Manufacturing Company

Manufacture of allied equipment for loaders, dozers, motor graders and excavators.

Bedford, Pennsylvania.
---
JASA John A. Shutsa & Associates

Since 1987, serving the mining and construction industry

world wide with quality used and rebuilt equipment.

Akron,

Ohio.
---
The Cleveland Trencher Company
"We go to any length to deliver quality".
Cleveland, Oho.
---
Red Mountain
Machinery
A leading source for Heavy Earthmoving Equipment.
Arizona, California & Nevada.
---
Bucyrus International Inc. a Caterpillar company

Mining Equipment Parts and Services.

Milwaukee, Wisconsin.
---
SUNBELT
We will get you what you need on site and on time.
No excuses. No hassles.
Nationwide, Locations.
---
TRAYLOR Brothers Inc. General Contractor HEAVY EQUIPMENT

Tunnels, bridges, dams & ports.

Evansville, Indiana.
---

Trencor Inc.
World's leading manufacturers of track mounted trenching equipment.
London, Tennessee.
---
ION Geophysical Integrated Seismic Solutions
SURVEY DESIGN • LAND IMAGING • MARINE IMAGING • PROCCESSING • DATA LIBRARIES
Houston, Texas.
---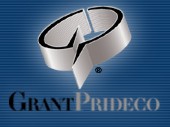 GRANT PRIDECO

LEADING DRILL PIPE SUPPLIER

World's leader in drill stem technology and drill pipe manufacturing,

a global leader in drill bit technology and manufacturing,

and a leading provider of high-performance engineered connections and premium tubular products.

Houston, Texas.
---
Bechtel
Technical Management & Engineer PE
Building & operation of major facilities world wide.
www.bechtel.com
San Francisco
, California.
---

amec engineer.
A WORLD LEADER IN CONSTRUCTION & COMMERCIAL DEVELOPMENT.
London, England.
---
Kiewit
Equipment Sales
One of the worlds largest construction companies.
Omaha,
Nebraska
.