Citiscope the power of strong storytelling innovations to help cities work better
Breakthroughs, trends and innovations from cities around the globe.
Washington DC | Minneapolis Minnesota
---
The

Epsten Group Architects AIA CCS

Commercial & Residential Architecture. Consulting & Research.

Atlanta, Georgia.
---
International Living Future Institute
To encourage the creation of truly sustainable buildings,
sites and communities in countries around the world
Portland, Oregon | Seattle, Washington | Burnaby, British Columbia
---
JONES & JONES
Landscape Architecture AIA ASLA
Works of integrated architecture and landscape architecture…
Rooted in nature and culture… As diverse as the places they celebrate…
Giving voice to the land and its people.
Seattle, Washington
| National Presence
---
SOM Skidmore Owings & Merrill LLP Founded in 1936 AIA PE

One of the largest and most influential architecture,

interior design, engineering, and urban planning firms in the world.

New York, New York.
---

Vegetal i.D. Inc. Innovation & Development
Green Roof - HYDROPACK® | Green Walls - VERTIPACK®
Installation & maintenance with the best green roof product available for stormwater management
Batavia, New York.
---
Wallace Roberts & Todd

AIA ASLA

AICP

City & regional planning, urban design, landscape architecture & architecture.

Philadelphia, Coral Gables, San Diego, Lake Placid, Dallas, San Francisco.
---

TLC
Engineering for Architecture | GREEN WEEK
Mechanical, Electrical, Plumbing & Structural Engineering Firm.
FLORIDA | TENESSEE | TEXAS
---
paladino
Sustainable development, environmental engineering & green building.
Seattle, Washington.
---
HART
|
HOWERTON
AIA ASLA
Designing complete environments, exceptional buildings, communities and places.
New York, San Francisco, London, Shanghai, Park City, Wayzata & Cambridge
---
RANA CREEK, Inc. ASLA rooted in the traditions of art, science and ecology
LA - Living Architecture, RLS - Restoration Landscape Services, EP - Environmental Planning, N - Nursery
Monterey, California.
---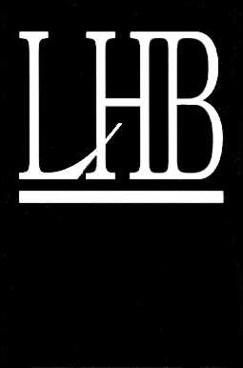 LHB PE
AIA
Performance Driven Design
Architecture + Interior Design | Engineering + Surveying | Landscape Architecture & Planning
Minneapolis & Duluth, Minnesota.
---
Loken Builders Green Building and Remodeling
Efficient construction and consulting.
Missoula Montana.
---
MWH

Montgomery Watson Harza PE

Engineering, construction, finance and management of

environmental projects for municipalities.

Broomfield, Colorado.
---
Integral Group
We specialize in the design of simple, elegant, cost-effective systems for high-performance buildings.
www.integralgroup.com
Oakland, San Jose, Los Angeles, San Francisco. New York, Richmond & Washington DC.
---
Kimley-Horn and Associates, Inc.
Engineering Services | Environment & Technology | Place Making
Raleigh, North Carolina
| 60 + offices nationwide.
---
cleantech venture network llc.
A membership organization bringing insight, opportunities and relationships
to investors, entrepreneurs and service providers interested in clean technology.
San Francisco | London | New York
---

AGT Advanced Green Technologies
Commercial Solar Contractor | Solar Panel Installer
www.agt.com
Fort Lauderdale, FL | Toronto, Ontario.
---
TBD America Barry Stevens, Ph.D.
shale gas • CNG · waste-to-energy • biofuels • water treatment • renewable energy
Arlington, Texas.
---

DMA ENGINEERING Mechanical, Electrical, Plumbing Systems

Solar, Geothermal & other High Efficient Energy Systems for Buildings

.

Westminster, Colorado.
---
Silent Rivers Design+Build
Come home to expert craftsmanship and artistry.
www.silentrivers.com
Clive, Iowa.
---
RCS Retail Construction Services, Inc. GREEN RETAIL BUILDERS
National General Contractor, Construction Management and Facilities Maintenance..
Lake Elmo Minnesota.
---
McKinstry for the life of your building
Mother Nature controls the outside, but the inside belongs to us.
Seattle, Washington.
---

Voith & Mactavish Architects llp. ARCHITECTURE | INNOVATION | TRADITION
Architecture, preservation, planning, landscape, sustainable design, and interiors.
www.voithandmactavish.com
Philadelphia, Pennsylvania.
---
GREENROOFS.com
The international greenroof industry's resource and online information portal.
Alpharetta, Georgia.
---

the FWA group designing spaces for life AIA
Architecture • Planning • Interior Design
Charlotte North Carolina | Fort Collins, Colorado.
---
Green Building Law Update
From the Law Office of Chris W. Cheatham LLP.
www.greenbuildinglawupdate.com
Washington, DC.
---
Moule & Polyzoides ARCHITECTS AND URBANIST

Preservation, districts & corridors, neighborhoods , towns & villages.

www.mparchitects.com

Pasadena, California & Albuquerque, New Mexico.
---
frank harmon architect pa
FAIA
"It seems natural to me to design green buildings
to catch the sun, accept the breeze, and grow naturally out of the earth."
Raleigh, North Carolina.
---
Habitat Architecture, Inc. AIA
Dedicated to excellence in design.
Minneapolis, Minnesota.
---
Yost Grube Hall Architecture

AIA

Urban planning architecture & interior design services.

Portland, Oregon.
---

Hathaway Dinwiddie
The best client oriented builder in the west.
www.HDCCO.com Building Green www.hdcco.com/green/casestudies/
San Francisco, California.
---
Duda / Paine Architects AIA
Presenting clients with the opportunity to create meaningful, purposeful and even transformative spaces.
Durham, North Carolina.
---
Heery International PC AIA PE

Design, Engineering & Construction Management.

Atlanta, Georgia.