RESIDENTIAL / URBAN DEVELOPMENT
HOUSING Tools Fasteners Scaffold | Ladders Paint Caulk
Residentcial Interiors Drywall Plastering Millwork Moulding Concrete Coatings Grout
Hardware Audio / Visual
Flooring Interior Walls Ceilings Counters Tile Cabinetry Stairs & Railing
Furniture
Art
Landscaping Concrete Stone Masonry Siding Glass Windows Skylights Roofing
---
NATIONAL HOUSING TRUST Affordable Housing Practitioners
The only national nonprofit engaged in housing preservation.
Affordable Housing through public policy advocacy, real estate development, and lending.
Washington, D.C. | healthy neighborhoods for families of all income levels offering an opportunity to thrive
---

mercy HOUSING
Transforming Lives Through Affordable Housing
Mercy Housing is working to create a more humane world
where poverty is alleviated, communities are healthy and all people can develop their full potential.
Denver, Colorado | committed to creating affordable housing, inclusive communities, and inspiring dream nationwide
---
LANDIS CONSTRUCTION Award Winning Architects / Builders
set up a virtual remodeling consultation with us
Design Inspiration From The New American Remodel 2020
Custom Homes, Additions, Historic Restorations, Remodeling & Universal Design.
Maryland | Virginia | Washington, DC | 30 YEARS OF EXELLENCE... IMPROVING SPACES SINCE 1990
---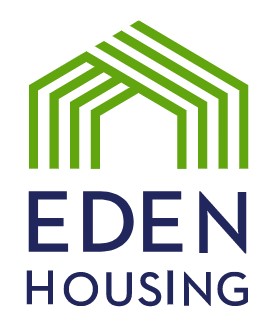 EDEN HOUSING Affordable Housing Real Estate Development
CHANGING OUR WORLD.... ONE CORNER AT A TIME.
Revitalizing California communities through its sustainable partnerships
of mixed use development, affordable housing and property management activities,
Hayward, California | Experience with Specific Area Planning & Community Revitalization
---

MidPen HOUSING corporation

Changing Lives
celebrating our 50th anniversary
Our mission is to provide safe, affordable housing of high quality to those
in need and to establish stability and opportunity in the lives of our residents.
Foster City, Watsonville, Oakland & Santa Rosa, California
---

taylor morrison INSPIRATION ABOUNDS •
Taylor Morrison Home Funding

HOME BUILDERS AND REAL ESTATE FOR NEW HOMES
We build homes and communities inspired by you.
We can't wait to help you to find and fund the home you've been searching for.
Phoenix, Arizona | 2016, 2017, 2018 and 2019 America's Most Trusted® Home Builder | Wherever life takes you, we'll be there.
---
Freddie Mac We Make Homes Possible ®
PAIR YOUR PASSION WITH PURPOSE
Since our founding in 1970, we've made home possible nearly 80 million times.
We're on a mission to make home possible for homebuyers and renters across the U.S
McLean, Virginia | See our impact in your state over the last 50 years
---

CITYLAB Bloomberg CityLab | Get the CityLab newsletter
" The Forces That Will Reshape American Cities " By Richard Florida
Design Culture Transportation Environment Economy Housing Justice Government
New York, New York | CityLab University • Solutions • Bloomberg Opinion | Perspective • Wear a Mask!
---
Shea HOMES ® Shea Connect ™ Smart Home. Smart Choice.
offering guided virtual tours or private in-person tours
Step through our front door, and discover a place designed for the way you live.
Single Family Homes , Condos & Townhomes, Master Planned communities. Live the Difference ™

San Francisco, California | View Communities in CA WA NV AZ CO TX FL SC NC VA | YOUR TRUSTED NEW HOME BUILDER FOR THE ROAD AHEAD
---
Fannie Mae ® DRIVING PROGRESS THROUGH PARTNERSHIP
Single & Multifamily Mortgage Industry Capital Services
We serve the people who house America by creating opportunities for people to buy, refinance, or rent a home.
Our financing makes sustainable homeownership and workforce rental housing a reality for millions of Americans.
Washington, DC | Herndon & Reston, Virgina | Regional Offices Nationwide | New online resource to help serv millions with limited English proficiency
---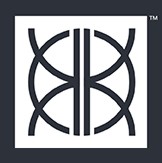 CAROL KURTH
FAIA ARCHITECTURE
+
INTERIORS
Award winning designs in a range of styles that reflect our clients sites, tastes and identities.
Luxury residential design infused with modern design sensibility creating a memorable design expression and timeless archiecture.

Bedford, New York | RESIDENTIAL | INTERIORS | COMMERCIAL | PRODUCT
---
FREDRICK + FREDRICK RESIDENTIAL ARCHITECTS
For over 30 years, we've been helping families
create one-of-a-kind sustainable homes for hot, humid southern climates.
Beaufort, South Carolina | Residential Architecture, Sustainable Design | Tenured. Creative. Passionate.
---
A&H Albertsson Hansen Architecture
AIA
Thoughtful design, delightful living.
Award winning residential architecture.... We offer a full spectrum of work—
from small remodeling projects and additions, to new houses, retreat houses, cabins, outbuildings, and barns.
Minneapolis, Minnesota | We are located in Minneapolis, but work throughout the United States.
---
The Harvard Joint Center for Housing Studies of HARVARD UNIVERSITY
Advancing understanding of housing issues and informs policy,
through its research, education, and public outreach programs.
Cambridge, Massachusetts | COVID ECONOMIC IMAPCT FOR OLDER ADULTS
---
HOVNANRIAN
®
HOMES
FIRST NAME IN LASTING VALUE
®
Whatever your stage in life we have the home that is right for you.
Highly diversified by product type, selling a wide array of attached and detached home styles.
Matawan, New Jersey | a Legacy oy Qualitty, Homes Crafted with The Name Behind the Dream®, established in 1959
---
WESKETCH
ARCHITECTURE
AIA
We dare to re-envision.
| Architecture + Construction
The relentless pursuit of innovative, sustainable, and beautiful design,
creativitivly producing architecture that will endure and inspire for generations.
Millington, New Jersey |
Historic Restoration and Renovation, Integrated Design & Project Management,
---
RKD Architecture AIA AWARD WINNING PROJECTS
crafting contempoary, angular and energy effcient homes
Each project is an integration of context, environment, design skills
and individual clients' tastes to create unique, site-specific architecture.
Vail, Colorado and across the West | development, design and construction of mountain architecture
---
guy dreier designs
residential architect.
Palm Desert, California.
---
SUMMERLIN ® BEAUTIFUL COMMUNITY LIVING IN THE LAS VEGAS VALLEY
Home isn't Measured in Square Feet... It's Measured in Square Miles
An ultra-exclusive enclave of custom home sites where blending in will always be out.
Summerlin, Nevada | Summerlin, Las Vegas' most desired master-planned community, from The Howard Hughes Corporation®
---
The Howard Hughes Corporation ®
The preeminent developer and operator of
master planned communities and mixed-use properties.
Dallas, Texas | Las Vegas, Nevada | Honolulu, Hawaii | New York, New York | NYSE : HHC
---
Kendle Design Collaborative LUXURY MODERN ARCHITECTURE
Designing homes that speak to your heart and soul,
homes that are inspired by the natural beauty of the land that you call home.
www.kendledesign.com Brent Kendle, AIA, LEED AP
Scottsdale, Arizona | an internationally acclaimed architectural firm specializing in regionally inspired modern design
---
MidPen HOUSING corporation Changing Lives
Our mission is to provide safe, affordable housing of high quality to those
in need and to establish stability and opportunity in the lives of our residents.
Foster City, Watsonville, Oakland & Santa Rosa, California
---
JW
CONSTRUCTION
PRESERVING ARCHITECTURAL TREASURES
Quality Craftsmanship • Knowledge • Trust • Commitment
Distinctive homes deserve distinctive care. • Custom new construction, additions and historic renovations.
Burlington, Massachusetts | managing projects with great efficiency and the highest quality of workmanship
---
STOKER ARCHITECTURE Michael Stoker | Architect
AIA
Award Winning Lodge & Residential Design.
Park City, Utah | Licensed Architect Utah #132706, 1993
---
PLATH & CO GENERAL CONTRACTORS EST 1976
"We see each project as an opportunity to do extraordinary work."
Plath & Company is proud to be a LEED Platinum Builder.
Constructing Bay Area homes and commercial buildings of distinction.
San Rafael, California | General Contractors Lic. #395458 | one of northern California's premier builders
---
GREGORY LOMBARDI DESIGN an award-winning landscape architecture practice
Eschewing any single style, our design philosophy calls for the fresh interpretation
of classic, timeless principles of order and proportion to create meaningful spaces for our clients.
Cambridge & Chatham, Massachusetts | crafting magnificent outdoor spaces for highly discerning clients
---
DOUGLAS VANDERHORN ARCHITECTS AIA
NEW HOMES RENNOVATIONS OUTBUILDINGS ROOMS
Greenwich, Connecticut.
---
HILAND HALL TURNER Architects
Awarded for sensitive and restorative designs of historical residences.
Bedminster, New Jersey | HISTORIC RESTORATION • HISTORIC PRESERVATION
---
CASE
®
Architects & Remodelers
Balance... Harmony... Beauty...
Home Remodeling Contractors and Designers
Nobody provides quality like Case. Whether the project is interior or exterior,
addition or kitchen, half-bath or bedroom, we have the know-how to make it happen.
Bethesda, Maryland | Falls Church, Virginia | Washington, DC | BECAUSE IT'S YOUR HOME
---
PETER CADOUX ARCHITECTS AIA
We are architects and designers driven by a steadfast
commitment to detail and unwavering standards of quality.
www.cadouxaia.com
Westport, Connecticut | CREATING EXCEPTIONAL RESIDENCES
---
CENTRE SKY

ARCHITECTURE AIA

Ecology minded architecture throughout the mountains,

plains and deserts of the western United States.

www.centresky.com

Colorado California Wyoming Montana New Mexico Utah.
---
TOMECEK | STUDIO ARCHITECTURE AIA
PREFABRICATION MODULAR CONTAINER ALPINE EBX GRANARY
Denver, Colorado.
---
Carpenter & MacNeille Architects and Builders AIA

Honored recipients of three ICAA New England Bulfinch Awards.

We have been recognized for excellence in our trade by the Best of Boston Home Awards.

Designing, building and restoring homes throughout New England. Offices in Essex and Wellesley, Massachusetts
---
FBN Construction
Custom Building, Custom Remodeling, and Home Care
A commitment to communication. Proven planning and building skills.
Boston, Massachusetts | Best of Boston 2018 for High-End Remodeling, awarded by Boston Magazine
---
Gettliffe Architecture
AIA
Green architecture for community, ecolodge,
residential and commercial projects.
Boulder, Colorado.
---
The Cornerstone Group Architects AIA
Residential Architects & Interior Architecture.
Texas. Utah Colorado, Florida And New Mexico.
---

JENKINS

DESIGN & BUILD

Designed from your vision. Built for your life.

Jenkins Park Plaza - Austin, Texas.
---
CASTLE CUSTOM HOMES YOUR JOURNEY HOME BEGINS HERE
Certified Green Professional - Nashville Builder
Guaranteed price, heirloom quality craftsmanship and proven customer satisfaction
Nashville, Tennessee | Custom Homes with Guaranteed Pricing
---
Daniel Ruark, Architect
Residential architectural practice, a design- and service-oriented business.
Sausalito, California.
---
Donald C. Mallow
Distinctive residential architecture.
Morris County, New Jersey.
---
Fivecat Studio : Architecture AIA
Residential & Commercial Design
Chappaqua, New York.
---
TMS Architects AIA
New England Design..Redefined
Portsmouth, New Hampshire.
---
SOLARIS Visionaries Wanted
The gold standard for fine luxury custom homes built on
Kiawah Island and the surrounding Charleston area over the past 30+ years.
Johns Island, South Carolina. | BUILDERS ON A MISSION
---
Andre Tchelistcheff Architects
New homes, townhouse renovations,
additions,
offices, showrooms, hotels & institutional buildings.
New York, New York.
---
Charles Cunniffe
Architects
Resort planning, hotels and commercial projects.
Luxury custom residences and historic renovation.
Vail, Aspen, Telluride, Steamboat Springs & Edwards, Colorado.
---
Silent Rivers Design + Build
Come home to expert craftsmanship and artistry.
www.silentrivers.com
Clive, Iowa.
---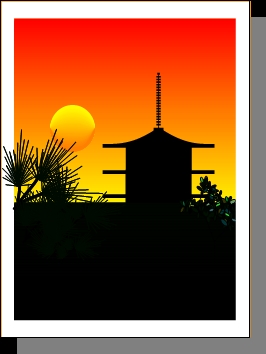 Enger Architecture
Greg Enger, Architect
Architecture as unique as our clients. Residential, Light Commercial, Remodel/Addition.
Parker, Colorado.
---
GMK Architecture extraordinary design services since 1984
A progressive & playful Mid-Western approach embracing new ideas and technology
as well as time-honored traditions of Wisconsin's European past.
Madison, Wisconsin.
---
Faulkner Architects AIA
Civil, commercial and rustic residential architecture.
Truckee, California.
---
NATIONAL HOUSING TRUST Affordable housing practitioners
The only national nonprofit engaged in housing preservation
through public policy advocacy, real estate development, and lending.
Washington, D.C. | healthy neighborhoods for families of all income levels offering an opportunity to thrive
---

Ketmar
Rochester's Best Builder of Custom Luxury Homes
The firmest foundation is built on Trust,
Site planning, renovations, and beautiful luxury custom home communities.
Canandaigua, New York | building in upstate New York since 1988
---
QUINN EVANS

ARCHITECTS AIA Building Restoration

HERITAGE COMMUNITY ELEGANCE CRAFT & TRADITION

Ann Arbor

, Michigan.
---
michael rust : architect

AIA

Frank Lloyd Wright inspired organic architecture by a senior Taliesin fellow.

Scottsdale, Arizona.
---
MHAA Mark Hutker & Associates AIA
Residential architects and interior designers creating regionalist architecture,
for projects from Massachusetts to Washington State
.
Martha's Vineyard & Falmouth, Massachusetts.
---
SB

Architects AIA

40+ year heritage for excellence in the design of high-end, large scale residential,

hospitality, recreation, master planning and urban mixed-use projects.

San Francisco, California.
---
Paddle Creek Design
"Rustic warmth, attention to detail"
Kerrville, Texas.
---
balance associates architects AIA

innovative architecture + interiors.

Seattle, Washington.
---
Michael Rosenfeld Architects AIA

Residential, Educational, Religious, Municipal & Commercial.

West Acton, Massachusetts.
---
Urban Design Associates

AIA
Fine Residential Architecture
Phoenix, Arizona.
---

Fa'nas architecture

Architecture & Sustainable Design.

www.boulderarchitects.com

Boulder, Colorado.
---
CARLTON EDWARDS Architecture + DesignBuild AIA
residential architects
North Carolina | Tennessee
---
Jimmy NASH HOMES / REMODELING
Building beautiful, custom luxury homes
and Communities in Central Kentucky.
Lexington & Pinckard, Kentucky | Voted Best Builder in Central Kentucky
---
RINGDAHL architects, pa
AIA
Providing intelligent community-based design to a broad range of clients.
Alexandria, Minnesota.
---
VJM architecture AIA
Remodeling , new homes & commercial
.
Far Hills
, New Jersey.
---
Frazier Associates
Inc.
ASLA AICP

Historic preservation and restoration architecture.

Staunton, Virginia.
---
Bryce McCalpin Palazzola Architects & Associates AIA
Architecture, Interiors & Residential Design.
West Bloomfield, Michigan.
---
Steven B. Chambers Architects AIA
Unforgettable Homes, Style makes the difference.
Dallas Texas.
---
Design Styles, Inc. Architect Andy Dohmen AIA
Award-winning, full-service architectural design firm with
innovative design solutions and unmatched client service.
Clearwater, Florida.
---
GETTA

design AIA

Residential Architecture / Design Build / Interiors / Planning.

Birmingham, Michigan.
---
Habitat Architecture AIA
Dedicated to excellence in design.
Minneapolis, Minnesota.
---
Adirondack Design Associates
Specializing in the Adirondack Style.
New York, New York.
---

Mountain Architects from Precision Craft
Premiere designer and producer of fine log homes and timber frame.
Meridian, Idaho.
---
SHAPIRO & Company Architects Inc.

Custom residences, traditional neighborhoods, architectural interiors,

speculative residences, multi-family and renovations

.

Memphis

, Tennessee.
---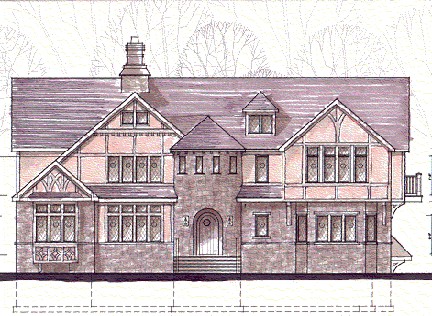 MICHAEL A. PICCIRILLO
ARCHITECT
AIA
Architecture & Design
Mohegan Lake, New York.
---
Feelhander & Steenken Architects
Traditional residential architecture and interior design.
New York - Los Angeles.
---
Randall B. Coombs Architect, Custom Homes
Custom home design, CAD & architectural remodels.
Santa Anna
, C
alifornia.
---
Venture Four Architects AIA
Green builders. Commercial and residential.
Austin
, Texas.
---

dubbe-moulder architects pc

Providing services in both residential and

commercial design, land-planning, and historic preservation.
Jackson
,
Wyoming &
Driggs Idaho.
---
Joseph Henry Wythe
Indigenous American Architecture.
Sandpoint, Idaho.
---

Steven Glickman
Architect
AIA
A full service residential, commercial & historic preservation architectural firm.
www.stevenglickmanarchitect.com
Easton, Pennsylvania.
---
Steven Sparn and Associates AIA
Fine residential a
rchitecture, planning & development.
Boulder, Colorado.
---
HUDSON DESIGNS ARCHITECTURE AND PLANNING
Distinctive residential architecture and commercial designs
Kiawah Island Architect Charles Hudson Jr. AIA
Construction Management, New Construction, Renovations and Green Building.
Charleston, South Carolina | Johns Island, Kiawah Island, Seabrook Island, the surrounding Charleston area and North Carolina
---
TIM JACKSON
CUSTOM HOMES
Building Dream Homes Since 1996
One of a kind, custom-built homes. An enjoyable homebuilding experience.
Plano, Texas | Collin, Dallas, Denton and Grayson counties of Texas
---
---
page one page two page three page four page five page six
---
---
---
---
---
USArchitecture.com Copyright © 1999 US Architecture Inc. All Rights Reserved.
"USArchitecture.com." is a registered trade name of U.S. Architecture Inc.
Republication or re-dissemination of this site's content is expressly prohibited without the written permission of US Architecture Inc.
Terms of use: Linked sites are not under the control of , US Architecture Inc.
US Architecture Inc. is not responsible for the content of any linked site, any link contained
in a linked site, or any changes or updates to such sites. By using this web site you agree to do so at your own risk,
you understand that the products or services offered at linked sites are not the responsibility of US Architecture Inc.
This Website is upgraded Daily,
Visit these pages again soon and browse new online listings