---

SCAPE Landscape Architecture
DESIGN FOR CLIMATE CHANGE ... REVIVING SITE SYSTEMS
Integrating natural cycles and systems into environments across all scales.
SCAPE creates positive change in communities by combining regenerative living infrastructure and new forms of puplic space.
New York, New York | a design-driven landscape architecture and urban design studio based in New York and New Orleans.
---
Hoerr Schaudt Landscape Architects We create gardens that delight.
Crafting architectural spaces in collaboration with nature...
Innovative landscapes, from intimate private gardens to vast public parks.
Chicago, Illinois | Design and Siteworks... and Continued Care program. | landscape architects and horticulturalists
---
edsa BIG PICTURE PURPOSE • DESIGN THAT WORKS
PLANNIG • LANDSCAPE ARCHITECTURE • THEMED ENTERTAINMENT DESIGN
Exterior Space Makers / Co-Authors in the Story of Place
Discovering the holistic value of the land and creating meaningful experiences around it.
Fort Lauderdale & Orlando, Florida | New York, New York | Baltimore, Maryland | Shanghia, China
---
UCONN

UNIVERSITY of CONNECTICUT Plant Science and Landscape Architecture
With hands-on experience, diverse academic options, and dedicated faculty,
we're preparing the next generation leaders in the fields of plant scientists and landscape architecture.
Storrs, + 7 Connecticut campuses | Find your the path ...UCONN has 14 schools and colleges and more than 115+ undergraduate majors,
---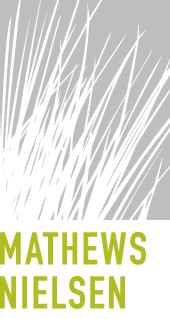 MNLA MATHEWS NIELSEN LANDSCAPE ARCHITECTS, P.C.
Little Island ... A whimsical waterfront park is now open to the public.
Place by place, the world gets better.
Empowering people to use, explore, and enjoy the spaces they inhabit.
New York, New York | women owned busness enterprise | Our style is collective, curatorial, contextual and collaborative
---
DMH DESIGN Landscape Architects
As individuals we are impassioned by the American West.
As a firm we are its students, and its stewards.
Denver, Carbondale, Durango & Bozeman | What compels us about the West? ... The panoramas. The severity. The scarcity... Enormous in complexity and nuance.
---

SASAKI Better design, together
We create places that prove human potential.
We believe in the transformative power of place.
Pursue The Unknown • Keep Everything Connected • Prove What's Possible
Watertown, Massachusetts | Shanghai, China | Denver, Colorado | Diverse perspectives, blended disciplines, open exchange and deep engagement
---
MPLA Marshall Paetzel LANDSCAPE ARCHITECTURE
Creating functional, beautiful, and sustainable solutions for constrained and difficult properties.
A bespoke design firm offering landscape architecture and land planning services on the east end of Long Island, New York.
Mattituck, New York | Teresa Marshall, Stacy Paetzel & Jonathan Paetzel, principals at Marshall Paetzel Landscape Architecture.
---
REA Rundell Ernstberger Associates
Land Planning + Urban Design + Landscape Architecture
Widely recognized for the development of innovative, creative,
and sustainable site planning and design solutions delivered on time and on budget.
Muncie, Indiana | Louisville, Kentucky | projects in more than twenty-eight states
---
GREGORY LOMBARDI DESIGN an award-winning landscape architecture practice
Eschewing any single style, our design philosophy calls for the fresh interpretation
of classic, timeless principles of order and proportion to create meaningful spaces for our clients.
Cambridge & Chatham, Massachusetts | crafting magnificent outdoor spaces for highly discerning clients
---
COLORADO STATE UNIVERSITY Local Solutions for Global Impact
COLLEGE OF AGRICULTURE SCIENCES ... 5 DEPARTMENTS SHAPING THE FUTURE OF OUR WORLD