---

JLL Jones Lang LaSalle # AchieveAmbitions NYSE: JLL

DECARBONIZING THE BUILT ENVIRONMENT... WE'RE TURNING CLIMATE TALK INTO CLIMATE ACTION

Explore real estate's potential as a competitive differentiator,

and a powerful lever to unlock value in the new era.

Chicago, Illinois | embrace the hybrid workplace... strategies that drive business outcomes | a Fortune 500 company with operations in over 80 countries
---
BERKADIA® COMMERCIAL REAL ESTATE BUILT FOR THE NOW. AND THE NEXT.®
EXPERTISE FOR EVERY ENDEAVOR ... INVESTMENT SALES ... MORTGAGE BANKING ... LOAN SERVICING

A leader in the commercial real estate industry,

offering a robust suite of services to our multifamily and commercial property clients.
New York, New York | We are redefining the industry with long-term investments in people and technology. | a joint venture of Berkshire Hathaway and Jefferies Financial Group
---
cresa Think Beyond Space. Commercial Real Estate

ALIGN YOUR REAL ESTATE WITH YOUR BUSINESS GOALS

Cresa is the world's largest occupier-only commercial real estate firm.

In representing occupiers exclusively — no landlords, no developers — we provide unbiased, conflict-free advice.

Washington, D.C. | We offer our clients customized solutions with nearly 60 offices in 75 markets worldwide
---
CHIEF WOMEN HAVE ALWAYS BEEN POWERFUL
CHIEF IS CHANGING THE FACE OF LEADERSHIP ... CHIEF DRIVES WOMEN TO THE TOP AND KEEPS THEM THERE
We're not waiting for a seat at the table — we're building our own.
Chief is the only private membership network focused on connecting and supporting women executive leaders.
New York, New York | Accelerate gender equality on your leadership team | 20,000 of the most senior women executives in the United States paving the way to bring others with them.
---
CUSHMAN & WAKEFIELD WELCOME TO WHAT'S NEXT
NEW PERSPECTIVE: FROM PANDEMIC TO PERFORMANCE
Fueled by ideas, expertise and dedication,
we create real estate solutions to prepare our clients for what's next.
Chicago, Illinois | global perspective and deep local knowledge | Operating across 400 offices in 70 countries
---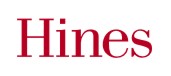 Hines Intelligent Real Estate Investments
PLACEMAKING... SEEKING A PREMIUM THROUGH LIVE - WORK - PLAY
Hines has redefined the way developers interact with and treat architecture.
We build smart real estate investments on decades of real estate experience
www.hines.com
Houston, Texas | a privately owned global real estate investment firm | Hines has a presence in 219 cities in 23 countries
---
COLLIERS INTERNATIONAL COMMERCIAL REAL ESTATE NASDAQ, TSX: CIGI
Real Estate Brokerage and Investment Management • Premium commercial real estate listings
Find the right space for your business.... Advance your career.
Maximize the potential for your property..... Lead the industry into the future.
Toronto, Ontario Canada | New York New York | San Francisco, California | Global leader in real estate services and investment management
---
DukeREALTY LEADING U.S. LOGISTICS REIT NYSE: DRE
Buildings may be our business, but our strength is in our people.
From coastal ports to thriving inland hubs, we've got quality high-quality industrial
assets in 20 key U.S. logistics markets,properties in strategic locations to suit your needs—nationwide.
Indianapolis, Indiana | Largest pure-play, domestic-only, industrial logistics property REIT Real Estate Investment Trust
---
CoStar Group™ Progress starts here NASDAQ: CSGP
The leading provider of commercial real estate information, analytics
and online marketplaces - The Intersection of Information and Marketplaces
Washington, DC | "Innovation Drives Robust Growth"
---
PRO LOGIS

® Logistics Real Estate NYSE: PLD

Logistics Real Estate Markets that Matter

Sustainable Real Esate Development and Strategic Supply Chain Logistics.