Kitchen Bath Bedroom Dining Room Office Audio / Visual
Decks
Patios
Hardware Appliances Plumbing HVAC Insulation Lighting
Flooring Interior Walls Ceilings Counters Tile Cabinetry Stairs & Railing
Furniture
Art
Siding
---
Jimmy NASH HOMES / REMODELING
Building beautiful, custom luxury homes
and Communities in Central Kentucky.
Lexington & Pinckard, Kentucky | Voted Best Builder in Central Kentucky
---
TIM JACKSON

Custom Homes

Elegant Custom Homes, Since 1996

Plano, Texas.
---

KITCHELL CUSTOM HOMES

Over the past 65 years, Kitchell has solidified its position as a builder of premier

residential estates in California, Arizona, Hawaii, and other select locations around the world.

Phoenix, Arizona | Santa Barbara, California | Together, building value every day.
---
RKD Architecture AIA
Development, design and construction of mountain
architecture.Crafting contempoary, angular and energy effcient homes.
Vail, Colorado and across the West
---
SOLARIS Visionaries Wanted
The gold standard for fine luxury custom homes built on
Kiawah Island and the surrounding Charleston area over the past 30+ years.
Johns Island, South Carolina. | BUILDERS ON A MISSION
---
blue heron DESIGN•BUILD
A family-owned business that is here to stay.
Led by Las Vegas natives, multiple generations calling Las Vegas home.
Las Vegas, Nevada | CUSTOM HOMES | COMMUNITIES
---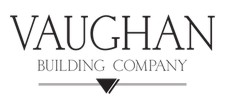 VAUGHAN BUILDING COMPANY
A builder for whom excellence is a constant companion.
A company built on performance. A reputation built on integrity.
Wayne, Pennsylvania
---
SMITH BROTHERS

Construction

FINE CUSTOM HOMES & REMODELING

ARCHITECTURE | CONSTRUCTION | INTERIOR DESIGN

www.smithbrothersconstruction.com

Solana Beach, California & Honolulu, Hawaii.
---
CHRISTOPHERSCOTT

HOMES

Proudly building custom homes in Indianapolis,

the surrounding suburbs of Zionsville, Carmel, Noblesville, Geist & Westfield.

Indianapolis, Indiana.
---
MALMQUIST CONSTRUCTION
Dream Builders, for over thirty years.
Unsurpassed expertise in building luxury timber custom homes
Whitefish, Montana.
---

BLANSFIELD BUILDERS Certified Green Builder
"Remodeling and home building is not just a business,
it is an opportunity to offer clients a Blansfield-built home as a better way of life. "
Danbury, Connecticut.
---
Paul Schumacher SCHUMACHER HOMES
One of America's Largest Custom Home Builders.
From inspiration to moving day, we're here for you all the way
Akron, Ashland, Bowling Green, Cincinnati, Circleview, Columbus & Ravenna, Ohio.
---
Timber Frame Homes by New Energy Works
Building lyrical timber frame homes, barns, and
commercial structures through high-efficiency, sustainable, and thoughtful design.
Farmington, New York | Serving North American from New York & Oregon
---
PARTNERS IN BUILDING
Throughout Houston and Austins, building quality homes
according to the specific architectural demands of our clientele.
Houston & Austin, Texas.
---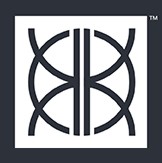 CAROL KURTH ARCHITECTURE + INTERIORS FAIA

RESIDENTIAL | INTERIORS | COMMERCIAL | PRODUCT

Bedford, New York.
---
JUNGSTEN CONSTRUCTION
Client - centric, contemporary residential construction.
Sustainable Construction in California / good enough isn't!
Mill Valley, California | a bay area contracting firm license #549463
---
RANDY BROADWAY BUILDERS

A leading name in quality in the southeast

FINE CUSTOM HOME BUILDING & RESIDENTIAL REMODELING

Semmes, Alabama | Southern Alabama and Mississippi.
---
Victoria Martoccia CUSTOM HOMES
Specializing in beautiful, severe storm-sustainable homes
with every green feature imaginable.
Orlando, Florida | Waycool Homes Builder
---
PLATH & CO GENERAL CONTRACTORS for over 40 years
"We see each project as an opportunity to do extraordinary work."
Dedicated to building and renovating fine homes & historic structures.
San Rafael, California.
---
CARLTON EDWARDS Architecture + DesignBuild AIA
residential architects
North Carolina | Tennessee
---

WOODMEISTER MASTER BUILDERS
Distinctive homes and interiors that will
be cherished for generations to come
Nantucket, Massachusetts | New York, New York
---
Carpenter & MacNeille Architects and Builders, Inc.

Architectural Design | Interior Design

Construction | Custom Woodworking

www.carpentermacneille.com

Essex, Massachusetts.
---
Scott Christopher Homes Where the only surprises are pleasant ones.
Passionate and talented craftsmen are who we are.
Exceptional service and results are what we provide.
Grand Rapids, Holland & Pentwater, Michigan.
---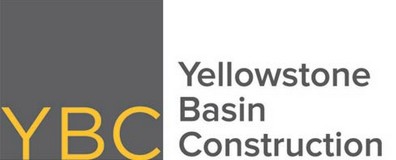 YBC Yellowstone Basin Construction
Commitment • Dedication • Reputation
Modern custom homes and fine remodeling craftsman.
Billings, Montana and the surrounding area since 2007
---

JENKINS DESIGN & BUILD

Designed from your vision. Built for your life.

Jenkins Park Plaza - Austin, Texas.
---
CHARLES CUDD CO. Architectural Design Build
Excellence in luxury new home design
and construction for over 30 Years.
Plymouth, Minnesota.
---
Yellowstone CUSTOM COUNTRY HOMES
Big Sky Builders of distinctive custom timber framed homes.
Alder, Montana.
---

CHARLES HILTON

ARCHITECTS

Humanistic architecture and designs with timeless relevance.

Greenwich, Connecticut.
---
ROBERT MONTGOMERY HOMES, Inc.

CUSTOM HOMES • REMODELING

A builder of the finest luxury custom homes in Kansas and Missouri.

www.robertmontgomery.com

Leawood, Kansas.
---
CHISTOPHER BURTON Luxury Homes
More than 200 luxury custom homes in prestigious communities of Brevard County.
www.burtonhomes.com
Melbourne, Florida.
---
Diament Building Corporation
Committed to excellence in building custom homes for over 25 years.
Uwchland, Pennsylvania.
---
Hart DeNoble Builders you should expect a lot out of us
Homes of standard, meant for a lifetime of enjoyment.
Bayfield, Wisconsin.
---
SBC Schlauch Bottcher Construction, Inc.
We're in the business of building dreams.
Bozeman, Montana.
---
david LAMBERT construction, Inc.
Successfully building vision into reality for over 35 years
Fine residential builder ranging from ultra high end to the more modest,
from highly contemporary to old-world, and from small remodels to large, multi-dwelling estates
www.davidlambertaspen.com
Basalt, Colorado.
---
DOUGLAS VANDERHORN ARCHITECTS

NEW HOMES RENNOVATIONS OUTBUILDINGS ROOMS

Greenwich, Connecticut.
---
HART HOMES Luxury Home Builder
ARCHITECTURAL DESIGN BUILD CUSTOM LUXURY HOMES.
FORT LAUDERDALE ESTATE HOMES, REAL ESTATE SALES.
Fort Lauderdale, Florida.
---

MATARZOZZI PLESINGER BUILDERS Design + Build

Superior Craftsmanship and Exceptional Service.

San Francisco, California | License #747611
---

ECK CUSTOM HOMES INC.
One premise - build it right, build with quality.
Greenwood, South Carolina.
---

AH Alford Homes, L.P. CERTIFIED GREEN HOME BUILDER

Luxury Custom Home Builder in Dallas.

Dallas, Texas.
---

Swanson Homes
Award winning custom homes.
Brooklyn Park, Minnesota.
---
Gander Builders, Inc. Custom Home Building and Remodeling
A multitalented custom home building & remodeling company
www.ganderbuilders.com
Frankfort, Illinois.
---
Yellowstone Custom Country Homes
Big Sky Builders of distinctive custom timber framed homes.
Alder, Montana.
---
TRINITY HOMES DEDICATED TO EXCELLENCE AND SERVICE
Celebrating 25 years as Howard County's Premier Home Builder.
Clarksville, Eldersburg, Elkridge & Dayton, Maryland.
---
Koral Brothers

Inc.

General contractors, fine custom home builders.

South Hampton, New York.
---
GIRSH Properties for Sale & Custom Home Builder

In the central New Jersey communities we serve,

we're known for quality craftsmanship and hands-on

management, for our commitment to work done efficiently with the utmost attention to detail.

Dayton New Jersey.
---
TMS Architects AIA
New England Design..Redefined.
Portsmouth, New Hampshire.
---
PebbleDash Builders luxury custom homes
Let's break ground on the home you've always wanted.
www.pebbledashbuilders.com
Enka, North Carolina.
---
Wilderness Construction, Inc.
Lincoln's premier custom home builder
Roca, Nebraska.
---
LANDIS Construction, Inc. Architects / Builders
Custom Homes, Additions, Historic, Kitchens & Universal Designs.
Washington, DC
---
Silent Rivers Design + Build

Come home to expert craftsmanship and artistry.

www.silentrivers.com

Clive, Iowa.
---
RW OLSON CONSTRUCTION

Development, New Construction & Remodeling.

www.rwolson.com

Orange County, California.
---
STREETER & ASSOCIATES ARCHITECTURAL BUILDERS
Minnesota Custom Home Builder | Renovation & Design
Wayzata, Minnesota.
---
Renaissance Homes

Celebrating 30 Years, Building new homes in Portland, Oregon.

Lake Oswego, Oregon.
---
Boran Criag Barber

Homes Inc.

Excellence in residential Building.

Central & South, Florida.
---
PLATH & CO GENERAL CONTRACTORS for over 40 years
Dedicated to building and renovating fine homes and historic structures.
"We see each project as an opportunity to do extraordinary work."
San Rafael, California.
---
Jyland Distinctive Homes

Detail Value Expertise

Building distinctive homes in the finest locations.

Lake Minnetonka, Minnesota.
---

AVONDALE Custom Homes Inc. | CUSTOM WOODWORKING
An uncommon sense of proportion, design & character.
Geneva, Illinois.
---
ANASTOS & NADEAU

Preferred Properties

Custom Homes, Renovations, Design / Build,

Construction Management, Land Development.

Yarmouth, Maine.
---
Visnic Homes
Luxury Custom Home Builder.
2011 NAHB National Custom Home Builder of the Year
Rockville, Maryland.