Kitchen Bath Bedroom Dining Room Office Home Theater
Decks
Patios
Hardware Appliances Plumbing HVAC Insulation Lighting
Flooring Interior Walls Ceilings Counters Tile Cabinetry Stairs & Railing
Furniture
Art
Siding
---

M.T.N MOUNTAIN DESIGN
AUTHENTIC LOG & TIMBER ARCHITECTURE
LUXURY MOUNTAIN HOME DESIGN FROM THE PFB CUSTOM HOME GROUP
Meridian, Idaho | PrecisionCraft Log & Timber Homes along the mountain ranges of North America
---
Brion Jeannette Architecture AIA

World-famous private homes and estates,

Recognized nationally and internationally for functional artistry.
---
ALAN MASCORD Design Associates House plans, home plans and custom design services.

Y

our premier source for livable, buildable and sellable house plans in the United States

Portland, Oregon | a multitude of styles and sizes
---
Euro World Design HOME PLANS

Designing homes with the character

found in

old-world communities is our passion.

Ozark, Missouri. | Story Book Collections are available for purchase at $.50 cents a square foot
---
Authentic Historical Designs
Exteriors from yesteryear,
united with practical and up-to-date floor plans.
Jackson, Mississippi.
---

KOREL HOME DESIGNS

30 Years of excellence in Home Design

Online home design & customizable revisions.

Plano, Texas.
---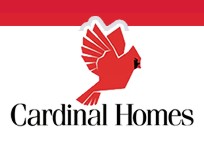 CARDINAL HOMES Beautiful Modular Homes
Our pre-manufactured homes are high quality and
feature state-of-the-art technology, richly crafted to your unique needs.
Wylliesburg, Virginia | National Home Provider
---
FRANK BETZ ASSOCIATES Plans for building the perfect dream home

Since 1976 Frank Betz Associates, Inc.

has been one of the nation's leading designers of custom and stock home plans.

Smyrna, Georgia.
---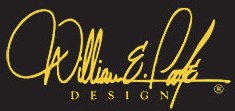 William E. Poole Design, Inc.
AMERICAN HOME COLLECTION
Wilmington, North Carolina.
---
Colorado Timberframe Build it Once. Build it to Last.
Custom Timber Frame Homes + Timber Manufacturing
PRODUCTS | PACKAGES | FLOOR PLANS | NEW & RECYCLED TIMBERS
---
michael rust :

"The Organic Architect." AIA

Frank Lloyd Wright inspired organic architecture by a senior Taliesin fellow.

Scottsdale, Arizona.
---
Southern Heritage Home Designs Traditional style house plans designed for today's lifestyles.

Columbia, South Carolina.
---
Vaughan & Sautter Builders
A company built on performance. A reputation built on integrity.
www.vaughanbuilders.com
Wayne, Pennsylvania.