AEC SOFTWARE
OFFICE MANAGEMENT
Costs Estimating Project Management
B2B Project Sharing
Scheduling / Dispatch
Printing / Blue Line
Project Bid
Analysis & Specification Risk Management Environmental Software
---
HARD DOLLAR Construction Information Solutions

The construction industry's leading software for integrated estimating and job control.

Tempe, Arizona.
---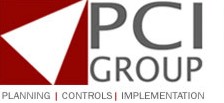 HILL - PCI

Group / Consultants

Solutions for the construction Industry.

Primavera Training for construction management.

Las Vegas, Nevada.
---
BidTool.net presented by Construction Resource Technology, Inc.

Locate projects, analyze bids, download plans and specs.

Vero Beach, Florida.
---
ColumbiaSoft AEC Document Management
Enterprise-class document management for AEC to improve
collaboration with efficient review and approval processes, and reduce risk greater accountability and control.
Portland, Oregon.
---
WhiteSmoke Translation Software
Software for English Grammar, Writing & Punctuation, Check Spelling and Enhance Style.
Wilmington, Delaware.
---

CONGOS
Business intelligence and performance management software solutions.
Extends the performance of IBM, ORACLE, PEOPLESOFT, SAP and SIEBEL platforms.
Burlington, Massachusetts.
---
Practical Programs
Office and CAD Document Management.
The Woodlands, Texas.
---
ARCHIBUS
INFRASTRUCTURE ASSET MANAGEMENT
The #1 Solution for Total Infrastructure and Facilities Management in the World.
Boston, Massachusetts.
---
CIS CONSTRUCTION IMAGING SYSTEMS

The premier image solution for contractors

Rocky Mount , North Carolina.
---
Seer Galorath's SEER™ Suite of Tools
Analytical tools that allow you to identify,
evaluate and manage the complex array of cost,
labor, schedule, reliability and risks associated with an organizations critical projects.
El Segundo, California.
---

BSD Building Systems Design
Software for construction specifications, building performance, cost estimating .
Atlanta, Georgia.
---
cdci Construction Data Control Inc.

F

ully integrated software solutions for construction professionals.

Atlanta, Georgia.
---
Senarc Systems / Visual Dispatch
Premier job scheduling software for Windows.
Addison, Illinois.